Bel-Air: Season 1/ Episode 5 "PA to LA" – Recap/ Review (with Spoilers)
As the question of whether Will is staying in Bel-Air is proposed, Hillary and Viv make progress in their careers and relationship, and Phil's political campaign hits a crossroad.
---
Aired
2/24/2022
Network
Peacock
Directed By
Tasha Smith
Written By
Ephraim Salaam, Rasheed Newson
Introduced This Episode
Reid
Michael Ealy
Steven
Duane Martin
Phanta
Aimee Li
Monica
Andi René Christensen
Jared
Christian Germany
Nathan
Tash Jordan
Congressman Hannibal Turley
Michael Polak
Kylo
Jon Beavers
Recap
My Journey To Here – Ashley, Hillary, Aunt Viv, Reid, Monica, Phanta, Kylo, Jared, Nathan, Phil
While we know Hillary's birth changed everything for Aunt Viv, as for how she got into the arts and why Hillary's birth meant the end of her career, there remains a bit of murkiness. Especially if Viv was still living in Philly at the time, considering she had Vy and her other family members out there. But, while that remains murky, we know for sure that Reid, who Joan mentioned in the last episode, is interested in Aunt Viv.
Note, not just in terms of seeing Aunt Viv's work in his gallery, where he has already reserved space for her, but also Aunt Viv, the person. Now, she doesn't reciprocate his flirting, but he does present his attraction to her, and it seems she takes his interest, in her work, as the encouragement she needs to finish a painting.
Speaking of encouragement, in honor of Hillary leaving the house, there is a formal dinner party in which her new housemates, Kylo, Phanta, Monica, Jared, and Nathan, come over. Phil, before they arrive, is already impressed since Hillary prepared a briefing for them. As for Viv? She is still very cautious and unsure about everything. However, after getting to know everyone and seeing the company Hillary will soon keep, she mentions she is proud of Hillary, and with that, they have the moment Hillary has seemingly waited for her whole life
But, while Hillary getting her mother's approval is bliss, it is bittersweet for her big sister to leave for Ashley. Especially since, after talking to Monica, an influencer focused on sex-positive relationships, Ashley is trying to figure out her sexuality. So, easing into it, she thinks aloud with Hillary, who accepts Ashley's journey and even encourages her. This makes Ashley sad that Hillary is leaving, for she is the first she has revealed her crush on Lucia to and her not being heterosexual. Though Geoffrey likely is aware.
Do You Want To Recant? – Tray, Carlton, Phil, Steven, Will, Congressman Turley, Fred, Lisa, Kylo
Tray's arrival in Bel-Air, at first, is bliss. The lifestyle Phil has is intoxicating and leads to Tray getting intoxicated. In fact, thanks to his drinking, Carlton learns the truth about why Will is in Bel-Air, and with that, Carlton confronts Phil and Will and puts Will on the defense. He even decides to change their agreement so that Will knows to stay out of his way and avoid Lisa. Which, with her mother's memorial benefit coming soon, it seems Carlton thought that would help them reconcile. However, even with all his help and alone time, she still curves his attempt to kiss her.
Getting back to Tray, thus far, he has really been banking (no pun intended) on Will's return. For one, Tray doesn't seem to go out anymore, due to being shot and the climate, and then when it comes to their basketball team? With losing their star player came consistent losses to various schools in the area. But while Will does miss home, the more he shows Tray around, the less he seems to want to abandon all the benefits of living out in Bel-Air. Because, through Tray's eyes, Will seems to realize the limits Philly has.
Speaking of limits, while Phil is moving ahead in the polls, everyone involved or who believes they influence his campaign is asking him to limit what he says. Specifically, Congressman Turley and Fred, Lisa's father and head of the LA police, want him to limit his criticism of the LA police and recant the whole defund the police statement. Phil says he isn't doing that, so an attack ad comes out. One which counteracts Phil's unknowingly filmed conversation with Kylo, one of Hillary's new housemates, which records his unconditional support for his daughter.
Yet, as Phil's campaign manager, Steven worries they are straying away from their moderate-center campaign goals. Thus leading to the question if Phil may dump his team, stop worrying about fundraisers and donors, and do things his way?
Envy and/Or Abandonment – Vy, Viv, Will, Tray
It was always assumed that Will being in Bel-Air would be temporary, but Viv thinks it would be best for Will to stay. Vy disagrees, and Viv even bringing up the idea stirs up old issues between the sisters that Viv doesn't want to jumpstart. However, without talking to Viv, Will notes to his mom he wants to stay, and with that, you can see her mirroring Tray's feelings of abandonment. But while Vy feels abandoned due to being used to it being just her and him, Tray seems to feel abandoned due to riding Will's coattails. So alongside abandonment, you could add in envy.
After all, Tray's access to wealth and the Bel-Air lifestyle is strictly through Will, and while it is nice to see D Smoke and all that, it's not Tray's life. All of this is a vacation, and the problem with vacations are, despite them supposed to be about relaxing and destressing, for some, they ultimately aren't more than a distraction. For when you get home, the BS you were getting away from still will be there, waving as it welcomes you back into the fold.
So, rather than have a long goodbye, Tray cuts things short by picking fights with Will so that Viv can move up his flight and get him home.
Things To Note
Unexpected Content Advisory: Sexual Content (Brief Nudity – Male Behind)
Question(s) Left Unanswered
Hold up, Carlton came to Philly when he and Tray were 8? So, at what point did Viv and Phil move to Bel Air?
Is Will's dad still going to be a trucker in this show?
Did Reid have feelings for Viv back in the day and, if so, what made her choose Phil over him?
Considering the way Phil's campaign is going, why wasn't Geoffrey involved with having guests over and even peeping Hillary's hidden cameras?
What Could Happen Next
Hopefully, Reid recognizes Viv is a married woman and keeps his feelings and hands to himself.
Carlton trying to control Will by using the information Tray blabbed about – maybe to the point of having him help get Lisa back
Hillary realizing she doesn't like living in the influencer house
Ashley not coming out to her parents this season, but likely coming out to Will, and Carlton being mad he wasn't told before him – even though Will is likely to just walk in on Lucia and Ashley holding hands, kissing, or being cute
Carlton potentially going scorched Earth and revealing what Phil did for Will
Us learning Vy felt abandoned by Viv when Viv left Philly
Review
Highlights
Hillary's Scenes With Viv and Ashley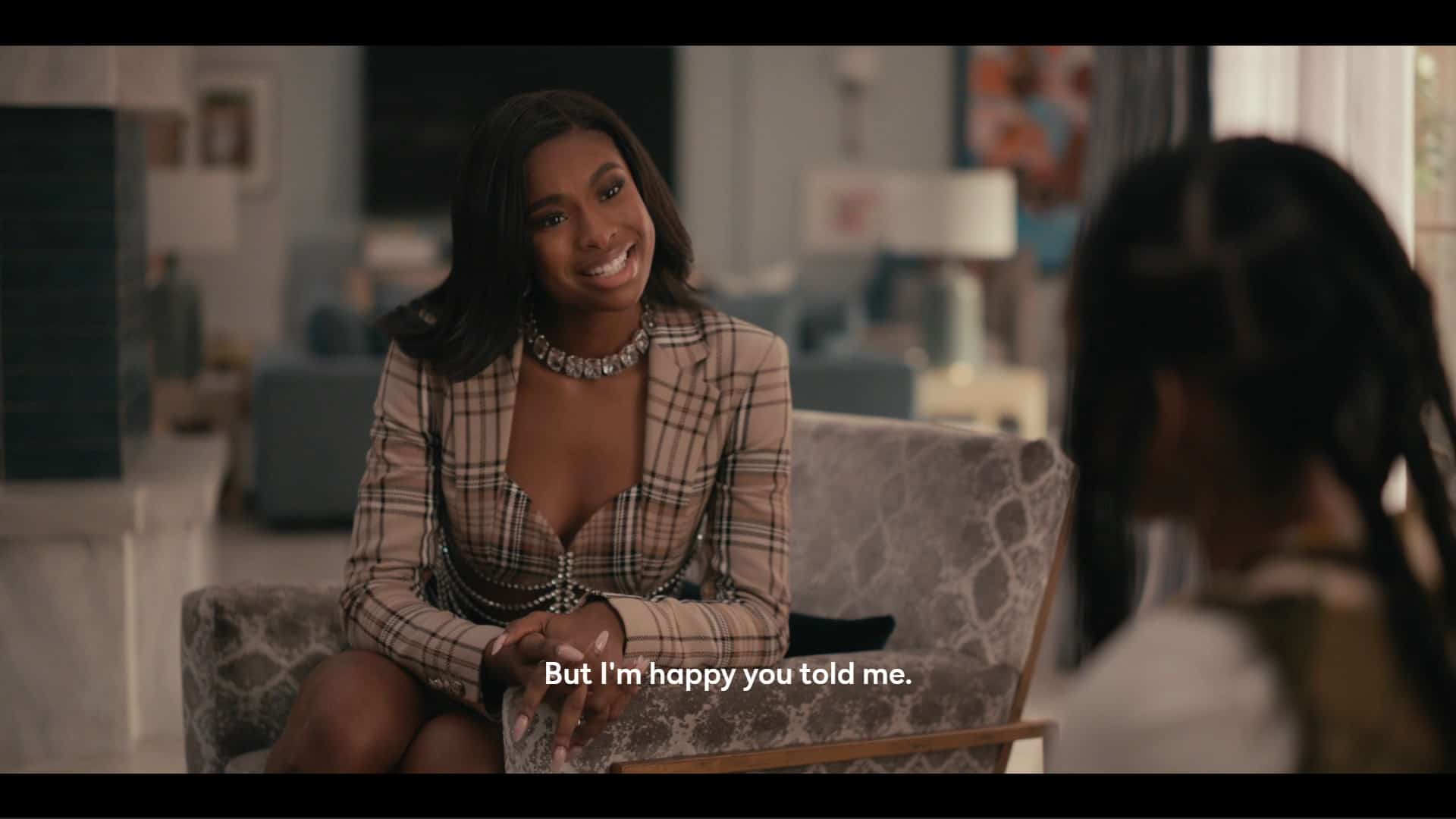 I really do love this new Hillary. She shows emotional intelligence, social intelligence, is very much about her Blackness, and has a legitimate hustle she is good at. One that makes it so she doesn't need a man, even her father to some degree, to support herself and eventually retain the lifestyle she grew up with.
But what I genuinely appreciate is her relationships with Ashley and Viv. The Ashley relationship wasn't necessarily notable before, since Ashley just started to develop in episode 4. However, with them sitting down and talking and Hillary being the reason Ashley had someone to talk to about her sexuality, you can see what she did there, right?
In my mind, Hillary probably planned for certain people to sit places because she isn't just a cook but likely learned from her mom about being a homemaker. So, in my mind, she sat Ashley and Monica near one another in hopes that, if Ashley is going to open up, she'll do it to family or a professional. Luckily for Hillary, Ashley did both, and she was the family member chosen.
Then with Viv, I think as much as we have to love the Father/daughter relationship, the mother/daughter relationship really hits home. Phil talking about him wanting Hillary capable of whatever she wants after she was born two months early was sweet. However, the relationship built up to now is Viv and Hillary's relationship, which is fraught with baggage.
Viv has made clear throughout nearly every action because she sacrificed her career for Hillary, so she wanted her to be everything to be okay with that decision. Thus, nothing was good enough, for it didn't meet Viv's standards. It didn't justify Viv's sacrifice and make her feel like she recouped. Yet, in her recognizing that Hillary is now going to be amongst world travelers like Phanta, who are paid to traverse the world, and Kylo, who is major amongst luxury men brands? And all these people aren't just successful but nice? Even if Nathan and Jared's pranks can be in bad taste, I think she has finally realized her sacrifice wasn't in vain.
If anything, Viv's dreams were too limited compared to not only what Hillary could do but what she is already accomplishing.
Tray and Will – Outgrowing Your Friends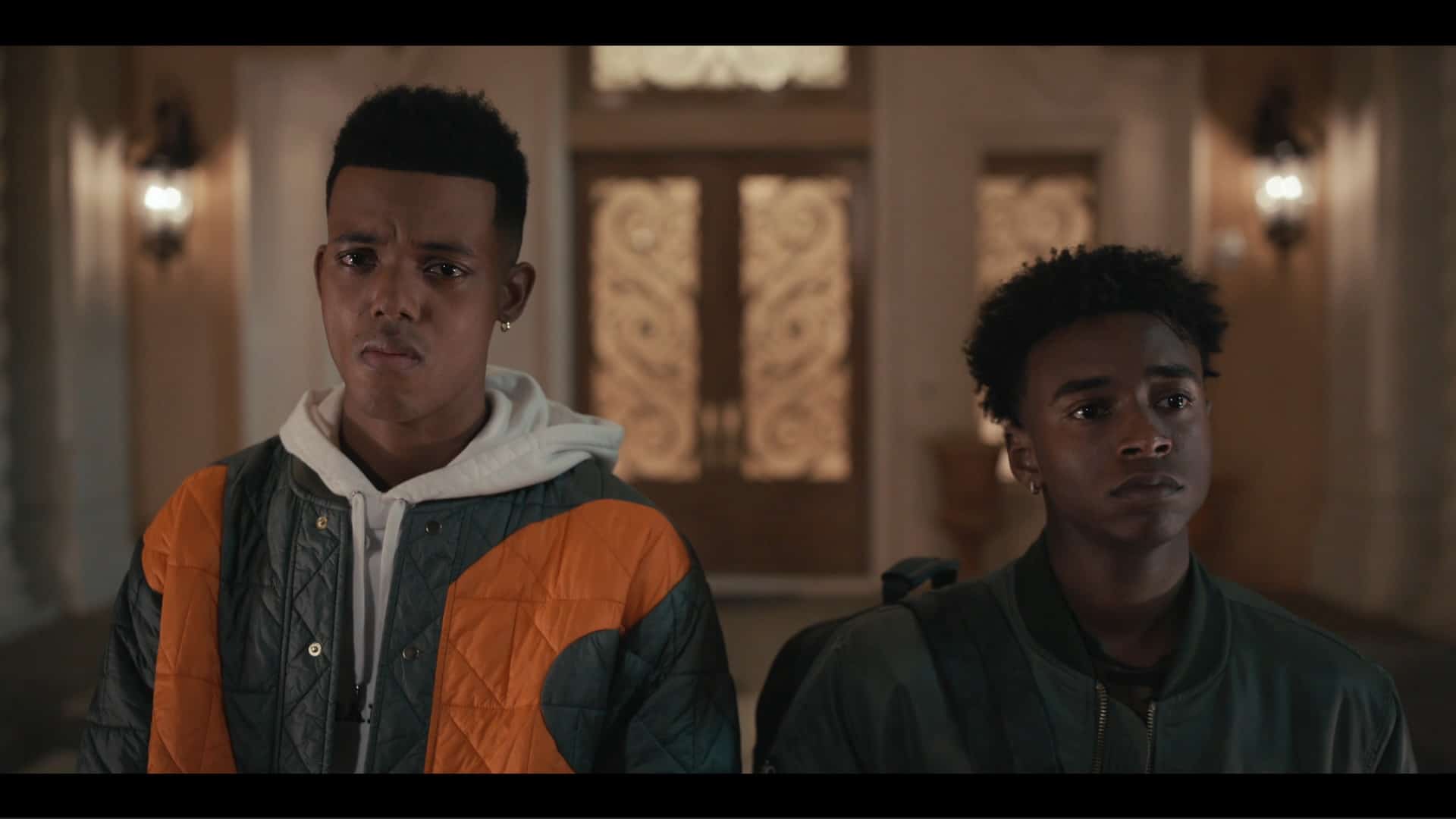 When you know better, you do better, and for Will, while he will always love Philly, just like his aunt, the exposure to the life of Bel-Air Academy and the privilege Phil and Viv provide their kids? That's a lot to turn your back on. Yet, it also presents that issue a lot of people who grew up in urban areas have: How can you maintain your rep, claim the place which made you and yet treat that place as somewhere to visit and not good enough to live?
We see that when it comes to Tray and Will since Tray, he doesn't have true access to Bel-Air. He is a guest who, as shown, can have his visitation rights revoked and sent right back to where dealers are trying to recruit kids, even if they are heading in a positive direction. And with that comes additional questions to think about.
For example, what are the signs you outgrew someone? Is it when you discover something major, life-changing even, and they reject it? Could it be them not being happy for you when you receive a blessing? What about them not appreciating you sharing your blessing?
It's a common part of coming of age, realizing that childhood friends won't become the ones you get old with. Realizing that fantasy won't be a reality for you is always tough since, like princesses and princes and the marriage structure, it is one of the many ideals sold to kids growing up. Yet, as Will doubles down on living in Bel-Air, it seems he has experienced his first notable sacrifice with making that decision.
Seeing The Political Side Of Phil's Campaign Heat Up
They really are putting respect on the role of a district attorney. Phil is pulling the interest of a congressman and even has the Chief of Police worried about him supporting the defunding movement. Which, as Phil makes clear, isn't what Fred is fearing and the usual talking point. He just wants accountability, and hopefully, this show may explore what it means to defund the police beyond making it seem like a blanket punishment due to overzealous cops.
But with that said, am I the only one waiting to meet Phil's opponents in this race?
Ashley Discovering Herself
You don't see a lot of notable stories featuring Black girls, especially regarding their sexuality. More often than not, coming-of-age stories focus on boys and what they are going through, with queer girls not really finding champions in characters or actresses – especially if you desire one who is Black. While we have Raven Symoné, who is visible in the kids' space, there isn't a famous queer Black teen with a prominent platform. To find queer Black women, you need to look into the rap world or shows and movies often not geared for a teen or tween audience.
Now, this isn't to say Bel-Air is for kids, but compared to Euphoria, which is the only other show, I can think of off-hand with a Black queer girl on it? I'd say this is safer, and with Ashley not having a drug problem, it makes her a better role model. Especially since she is 12 and how her journey is being treated feels authentic. Ashley hasn't sworn off guys but recognizes she is more drawn to girls and wants to explore that with someone who could reciprocate her feelings.
Also, I feel her desire to not talk to her parents until she has a grasp on who she is and what she truly likes is also very legitimate. After all, once you put something out there, especially to family, it will be recounted repeatedly, and the idea of someone considering your interest in someone as a phase is both insulting to you and what that person means or meant to you. So her stepping lightly, talking to Monica, and testing things with Hillary, feels like the most authentic, non-traumatic exploration of sexuality I've ever seen for a Black child – period.
Carlton Coming of Age
Carlton's relationship with his father was everything. He is his role model, and I think with recognizing his dad has flaws, not just blind spots when it comes to the likes of Will, it confronts Carlton. For in my mind, Carlton enjoys seeing the world in Black and white and ignoring all the other colors. He doesn't want to be bogged down by reasoning and emotions when logic is so much simpler. Yet, the man he molded himself after shows himself to live in a world of colors, and it's jarring.
I'd even say this will probably be the major turning point for Carlton. Particularly in this either triggering him to double down on what he believes or maybe expanding his views beyond the blinders he has grown comfortable having on.
On The Fence
Reid and the Potential of Viv Cheating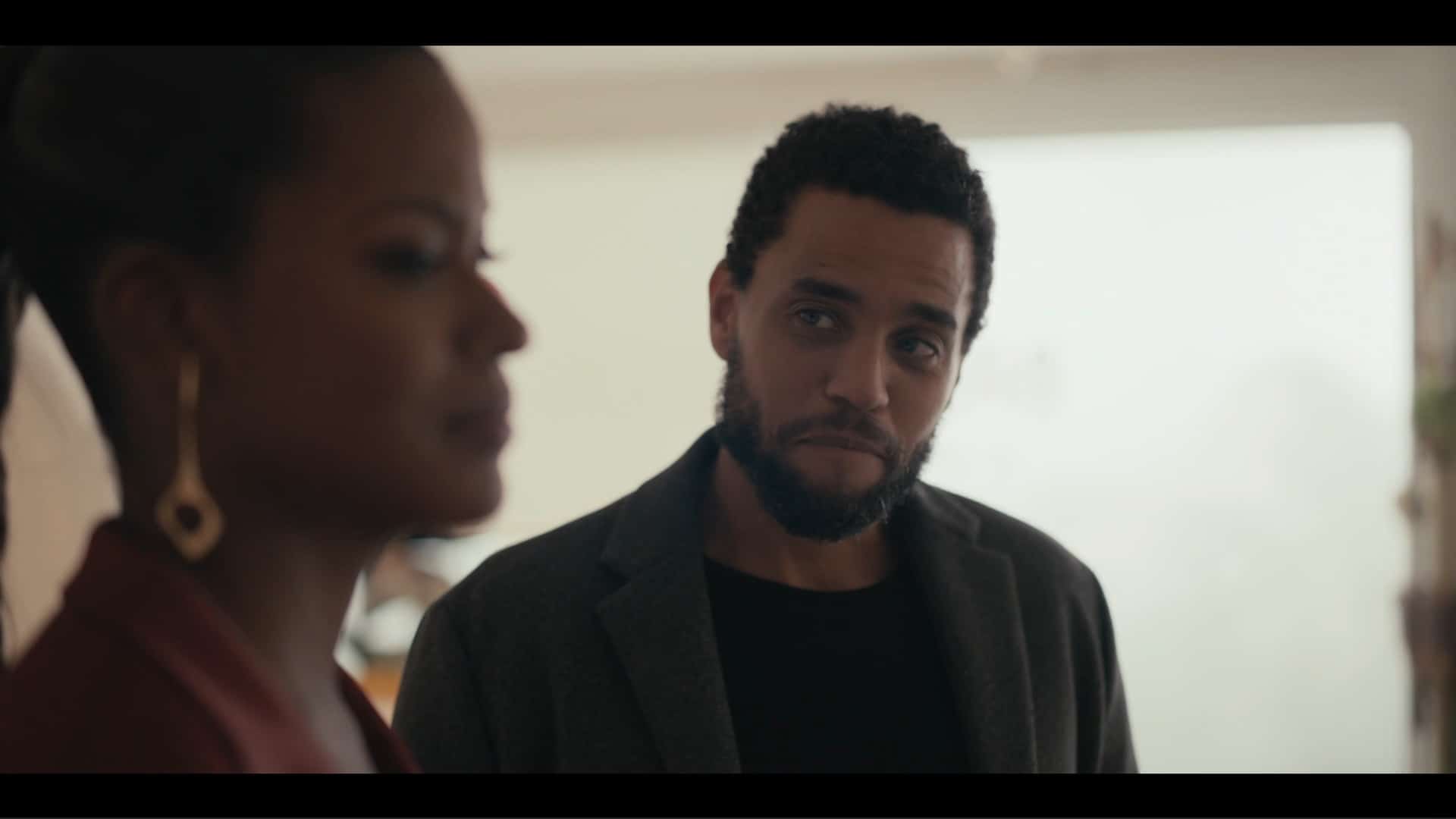 I don't want Viv's storyline to evolve based on her messing around with Reid. Reid can inform us of Viv's past and who she was without touching her lips or body. And I get with Reid, he saw Viv at her peak, and Viv is nostalgic for the days when her art was her world. But let me repeat, I don't need Viv to evolve or experience character development through her messing around with Reid.
She and Phil just seemed to get back to a good place once Will settled in. Let's not move backward.
Wishing Will and Viv Talked More About What Made Her Leave Philly
Piggybacking off the last topic, I really do wish Viv spoke about her own feelings regarding leaving Philly, even Vy, behind and coming to Bel-Air. She noted it was an adjustment and that she found her people in the first episode, but with the Tray blow up, it seemed like a perfect time to relate to her nephew and really show things would be alright.
[ninja_tables id="63933″]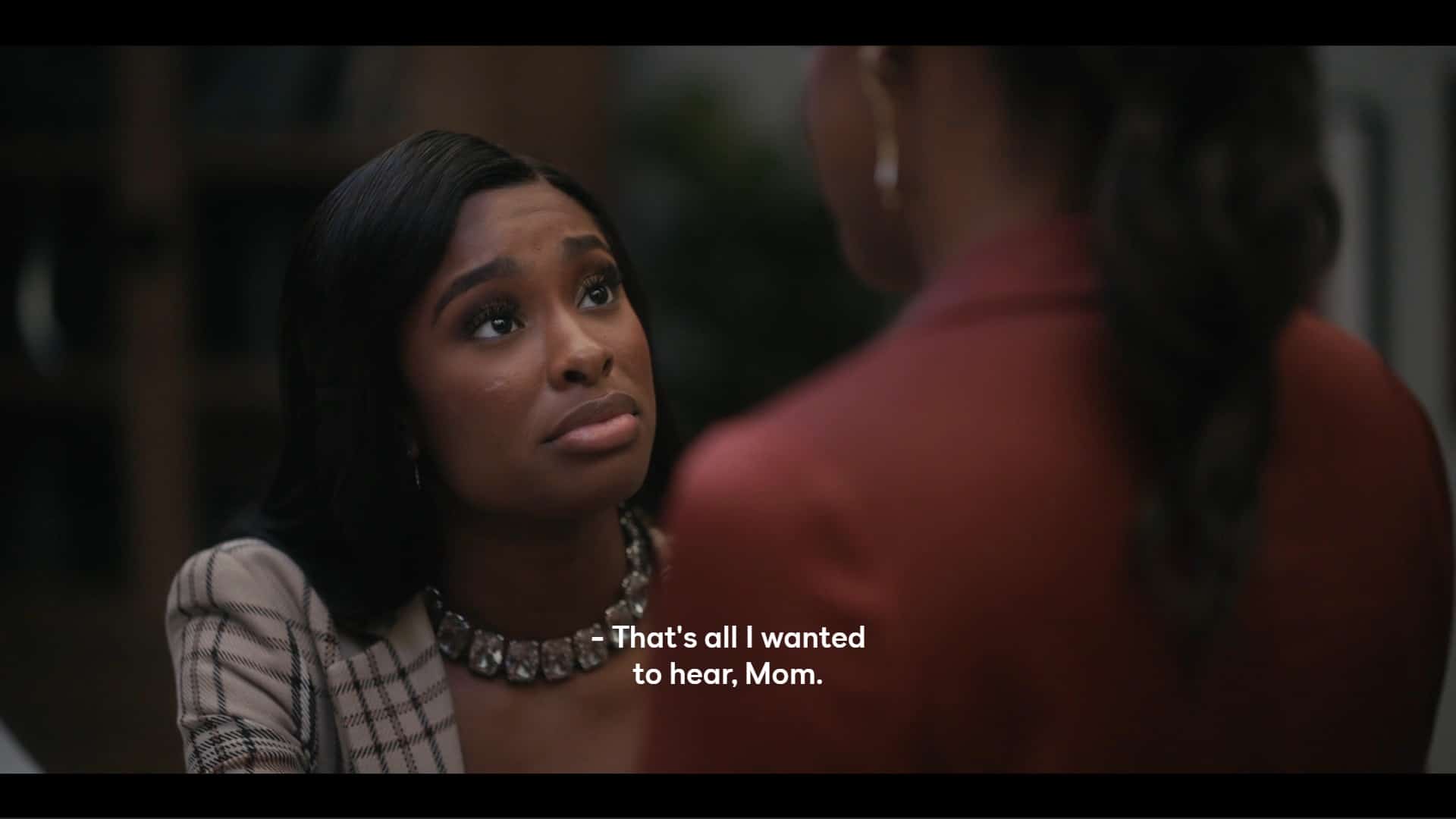 Bel-Air: Season 1/ Episode 5 "PA to LA" – Recap/ Review (with Spoilers)
Overall
It's an emotional episode, "PA to LA." In it we get Hillary being the best daughter or sister you could ask for, Will dealing with outgrowing his best friend, Carlton losing the façade he had of his dad, Viv getting the push she needs, or Phil realizing his biggest challenges are ahead? Bel-Air can officially be seen as the flagship of Peacock, and what they should put all their marketing behind to get subscribers and truly seem competitive in the streaming wars.
Highlights
Carlton Coming of Age
Ashley Discovering Herself
Seeing The Political Side Of Phil's Campaign Heat Up
Tray and Will – Outgrowing Your Friends
Hillary's Scenes With Viv and Ashley
Disputable
Reid and the Potential of Viv Cheating
Wishing Will and Viv Talked More About What Made Her Leave Philly
Related Topics:
Aimee Li
,
Andi René Christensen
,
Bel-Air
,
Bel-Air: Season 1
,
Christian Germany
,
Duane Martin
,
Ephraim Salaam
,
Jon Beavers
,
Michael Ealy
,
Michael Polak
,
Peacock
,
Rasheed Newson
,
Tash Jordan
,
Tasha Smith