Bel-Air: Season 1/ Episode 3 "Yamacraw" – Recap/ Review (with Spoilers)
Things seem to only be getting worse for Carlton as Will, within weeks, has taken over all he held sacred from school, to his girl, and even his family.
---
Aired
2/13/2022
Network
Peacock
Directed By
Nick Copus
Written By
Yolanda Lawrence
Introduced This Episode
Derrick
Ahmad Dugas
Robert Lamonte
Ben Cain
Joan
Wendy Davis
Recap
The Only Person You're Going To Embarrass Here Is You – Joan, Viv, Hillary
With sacrificing her career after having Hillary, you can tell Viv wants Hillary to succeed to justify her own actions. However, after two years out of school and only having social media followers to show for it, Viv is a bit embarrassed. Hillary, on the other hand, is not. She got tired of school and teachers and had the entrepreneurial drive and spirit to work for herself. So, she is in the process of building her brand.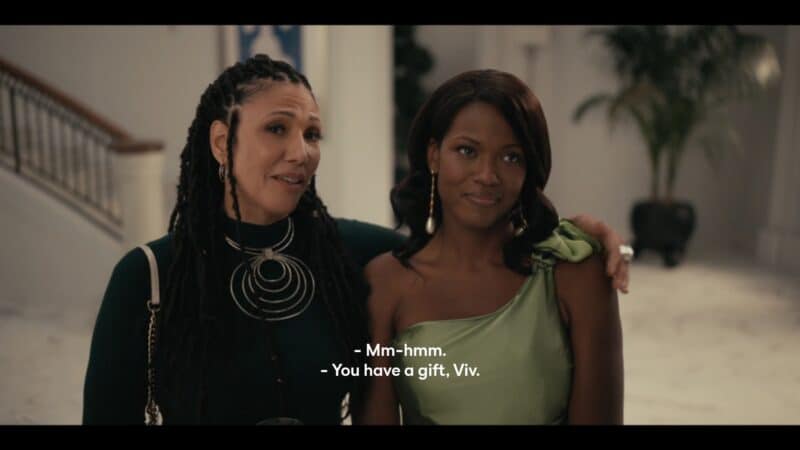 But, the problem with that is she is doing it without paying rent, and as Joan, Viv's best friend, will point out, that is quite a bit of privilege Hillary is wielding. Yet, when it comes to calling out Haute Cuisine, she and Viv's other friends get it. They've put up with micro-aggressions and compromising to get to where they are, and while they recognize the next generation is privileged, in some ways, they see that as a good thing. They don't have to suffer and bite their tongues.
Yet, even with recognizing Hillary did the right thing, it doesn't end their issues or Viv's issues with herself. She, at one time, wasn't the politician's wife. She was the big name in the relationship, and Phil was the nameless person. Joan reminds her of this and admires her talent, but Viv seemingly has hung up her brushes and is willing to be satisfied teaching the next generation and thinking her time has passed.
You Took It Too Far – Connor, Will, Viv, Phil, Carlton
Connor planting drugs on will isn't appreciated by Carlton. He knows if this blows up, Connor's privilege and money will shield him, but Carlton? He isn't trying to live off of his dad's influence and connections, and it being discovered his best friend was involved? The guilt by association could ruin him.
Luckily, when Viv and Phil roll up on the school and give the principal the business for not doing a proper investigation, ultimately, Will is seen as innocent, and what they may have caught Connor doing is swept under the rug. Now, is Will happy about this? No. However, he is advised to let it go, and it seems he is willing to, for now.
How Is He Taking Everything From Me? – Will, Derrick, Robert Lamonte, Phil, Viv, Hillary, Tyler, Rashad, Carlton
Will's takeover is like a virus. The Alphas, Phil's fraternity, have a crawfish BBQ and this yearly event was a Carlton and Phil thing, but now Will is invited. On top of that, after Phil is called out for not being there for his brothers, specifically by Reverend Robert Lamonte, Will turns things around for Phil and helps begin the process of mending fences.
Heck, Will even impresses Derrick, who is the head of the Black Minds First Initiative, which Carlton didn't know about. So rather than focus on impressing him or even helping as he should have with tables and chairs, he focused on the former head and thus potentially blew an opportunity. Meanwhile, Will did what he was told and is now in a better position with nearly all the Alphas. He was even jawning with some of the young dudes, not just the OGs, and really made a name for himself.
But what perhaps tipped things over was Will and Carlton having a game the same night, and no one showed up for Carlton's. Everyone went to Will's basketball game, including Hillary, despite it meaning her being in her mother's presence and trading barbs. So, Carlton flips out on the lacrosse field, snorts a line of Xanax after he is ejected from the game, and when he sees Will become the big-time hero by scoring the game-winning shot? He knows it is over. That threat Will presented at the end of episode 2? Will likely will fulfill his promise.
That is if Rashad, who sees a news article about Will's game-winning shot, doesn't come to Bel Air and ends Will's life.
Things To Note | Question(s) Left Unanswered
Question(s) Left Unanswered
What caused the initial influx of anxiety for Carlton?
Where was Ashley during that basketball game? Was she hanging out with Geoffrey?
Am I the only one who'd think Rashad would go after Vy to get to Will?
What exactly about having Hillary put a stop to Viv's career? I get being a mom changes things, but was it her support system or lack of opportunity that led to her feeling the need to change her life?
Considering the way Joan talked to Geoffrey, did they have something going on at one time?
What Could Happen Next
Carlton is going to do something to get his head rocked or else hurt himself
We may learn that Hillary has friends in real life
Viewers not learning if Uncle Phil wins the election until the end of the season.
Review
Highlights
Can The Real Aunt Viv Please Stand Up?
Let's be fair – the reason a lot of shows release multiple episodes at once is that they know one episode may not be enough. Such is the case with Aunt Viv. They cannot establish her as a wife, mom, and individual while focusing on Will, Carlton, Phil, and Hillary too. 5 lead actors may not seem like a lot to handle in an hour, with no commercials, but they are facing expectations from people ready to criticize yet another reboot of a classic program.
But, I think as of this episode, Aunt Viv finally got to show herself as more than Phil's wife and someone's mom and aunt. In that principal's office, the way she came at that man was the Janet Hubert Aunt Viv. However, what really impressed us is the way that this episode finally coerced us to see this Aunt Viv as a unique take on the character. Yes, she can be like the replacement Aunt Viv and be a bit more chill and cool with being someone's support. Also, as this episode showed, she can get in people's asses and bring the fear of Jesus into them.
However, what allows this Aunt Viv to step into her own is her complicated relationship with Hillary, alongside her having friends who make it clear that Aunt Viv had a life before we met her. There was a time she was the breadwinner and notable half of her relationship. Aunt Viv, at the time, was a big-name artist, and because of having a child, so it seems, she allowed things to shift. Also, based on Geoffrey and Phil's conversations, I think it is worth adding that the shift hasn't been easy and has caused some wear and tear on Viv's relationship with Phil.
So as much as there are some growing pains involved, we think people will eventually come to like, potentially love, this new Aunt Viv.
Feeling Bad For Carlton
By no means is Carlton a saint, yet you do have to recognize his fall from grace and prominence isn't gradual. From what it seems, it is quick, hard, and the writers have sculpted it in a way that less so feels like a punishment for not accepting Will and more so being a punishment for not being Will. For whether it is Will's height, his natural charm that doesn't require knowing everyone's name and birthday, it all comes so easy for Will. Meanwhile, Carlton has to be the ideal, impeccable role model just to get what he has.
Which, as shown, doesn't take much to lose. One young man, barely new to the area, has snatched the attention of his parents and siblings, the ex he isn't over, and even the star power which came from being a jock, never mind the captain of a school's sports team! Seeing how vulnerable all Carlton has built up is, it really pushes you to realize how much he is fighting for and against.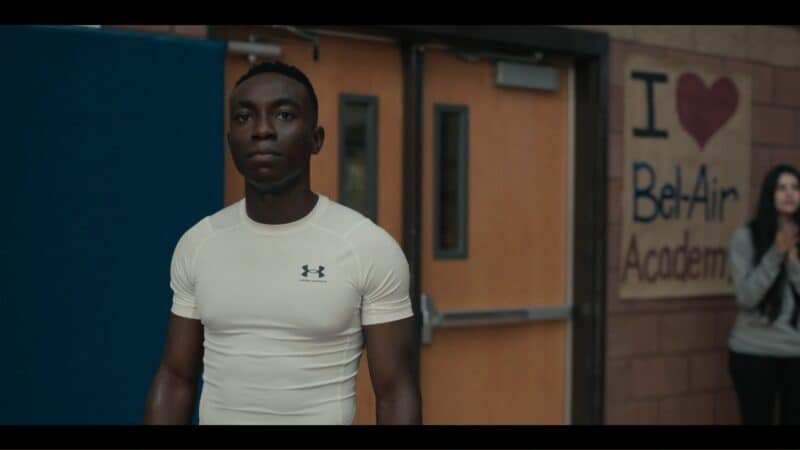 Now, as for what specifically? That's hard to say. But considering Carlton is not the tallest or suave, there is that. Also, he is a minority amongst the Connors of the world, so having to learn to accept the occasion microaggression is his life. Add in the possibility of not feeling Black enough to his peers, maybe even his father? There are many ways to explore Carlton's identity and the crisis that will come if Will continues to present himself as a threat.
Ultimately making it so Bel-Air might rightly be named for the Fresh Prince might have the interest of Carlton's peers and family, but I think viewers have more reasons to focus on the one losing it all.
The Sacrifice Older Generations Made That The Younger Ones May Not Have To
One of the things we enjoyed seeing was the recognition of how the privilege of this new generation does have a level of complexity to it. Yes, the privilege can be seen as a sense of entitlement and not understanding the world's ways as it is. Yet, at the same time, because of the work and sacrifices of their parents, the privilege can also be seen as having a real ability to call out businesses, like Haute Cuisine. That is as opposed to taking a hit on the lip and accepting what is given or just be SOL.
You can call out these places and potentially create change in modern times. You don't have to put up with microaggressions and harassment and accept it as part of the culture that you can simply leave if you don't like. The youth have the audacity that their parents didn't have the ability or will to wield.
[ninja_tables id="63933″]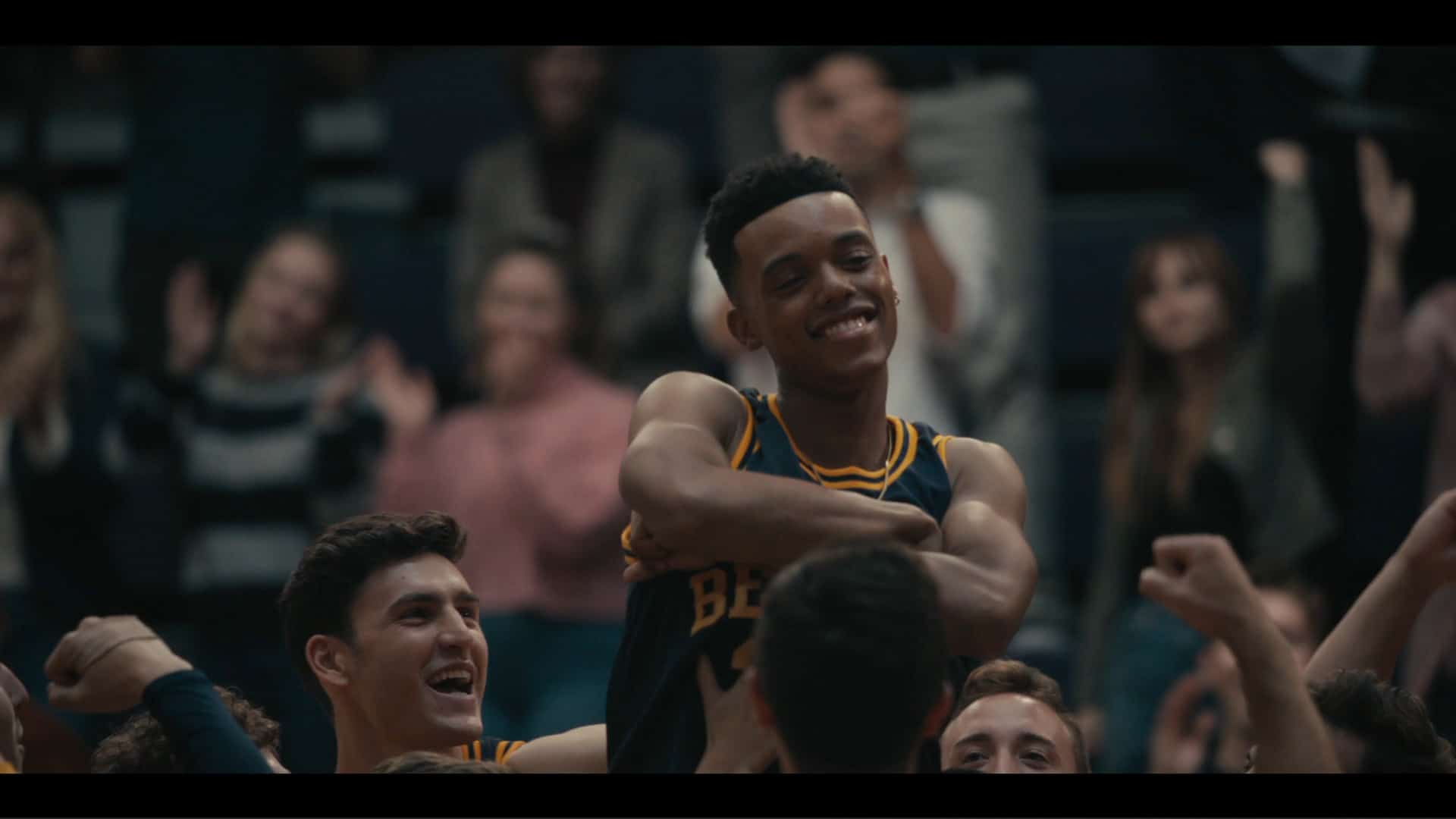 Bel-Air: Season 1/ Episode 3 "Yamacraw" – Recap/ Review (with Spoilers)
Overall
Well, I'm convinced to stick around. Granted, barely for Will, more so for Carlton, but sometimes the person cast as the lead doesn't end up the most compelling. It's rare, but it happens.
Highlights
The Sacrifice Older Generations Made That The Younger Ones May Not Have To
Feeling Bad For Carlton
Can The Real Aunt Viv Please Stand Up?