The origins of Tomo and Jun's relationship are explored, as well as Jun potentially seeing Tomo in a bikini for the first time.
Aired (Crunchyroll)
February 15, 2023
Director(s)
Shin'ya Kawabe
Writer(s)
Megumi Shimizu
Previously Noted Characters
Tomo
Rie Takahashi
Jun
Kaito Ishikawa
Misuzu
Rina Hidaka
Carol
Sally Amaki
Recap
This content contains pertinent spoilers. Also, images and text in this post may contain affiliate links which, if a purchase is made from those sites, we may earn money or products from the company.
It All Started Ten Years Ago – Tomo, Jun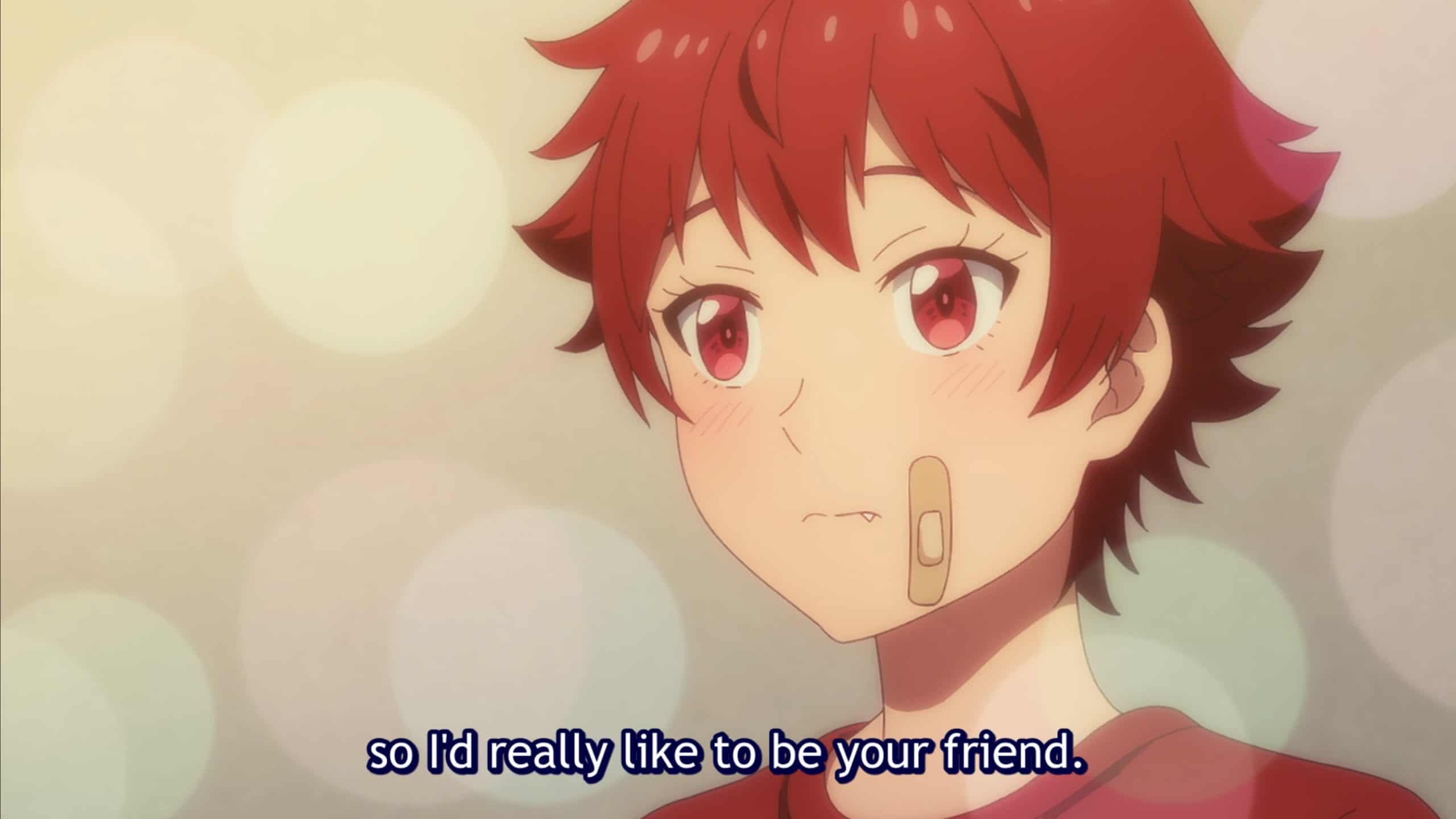 When Jun moved from Tokyo, his main focus was video games. He was an only child, stoic, and it kept him entertained. Enter Tomo, who saw him, and pretty much forced him to play with her. This was a challenge since Tomo was athletic, and Jun was nothing like he was now.
But, in trying to keep up with Tomo, he got stronger and eventually was able to keep up. However, while he could keep up with her when it came to climbing trees and going up hills, Jun originally couldn't fight, and after someone stole his handheld game console and Tomo got it back, he decided to learn how to fight. He even told Tomo to hold his handheld until he was strong enough to take it back from her.
It's been ten years since he handed it to her; after refusing to accept she got it back for him, and she wonders when he'll actually ask for it.
This Beef Is Everlasting – Misuzu, Jun, Tomo
Being that Misuzu was Tomo's friend first, due to her mom and Tomo's mom knowing one another, she is very territorial over Tomo. However, unlike Jun, Misuzu never had any desire to try to keep up with Tomo. Rather than race her up flights of stairs or get stronger, she'd just be carried. Which made her watching Jun struggle funny.
Yet, as shown, while Misuzu and Jun have an everlasting beef, they try to keep it subtle so that Tomo doesn't realize anything is wrong.
I Fear What I Love – Jun, Misuzu, Carol, Tomo
Tomo and Jun, originally, were going to go to the beach alone. However, Carol invited herself and convinced Misuzu to come because Carol knew Jun's reaction would entertain Misuzu.
She wasn't wrong. Jun can't handle seeing Carol in a two-piece and Tomo? At first, it was hard for him – no pun intended. However, as time went on, it became clear he was adjusting, but moments, like watching Tomo lick ice cream off her shoulder, still go to him.
However, he still pushes down these bubbling feelings he has had since he was a kid for Tomo, even with recognizing a physical attraction is there and enjoying spending time with her.
Things To Note
Question(s) Left Unanswered
Is Misuzu and Tomo's friendship completely based on their mothers knowing each other? If so, what led to Misuzu staying Tomo's friend after her mother set up play dates, if not Tomo's mom?
What Could Happen Next
Focusing on helping Carol with her crush
Meeting Jun's parents
Review
---
Community Rating:
---
Highlights
Misuzu's Complicated Relationship With Jun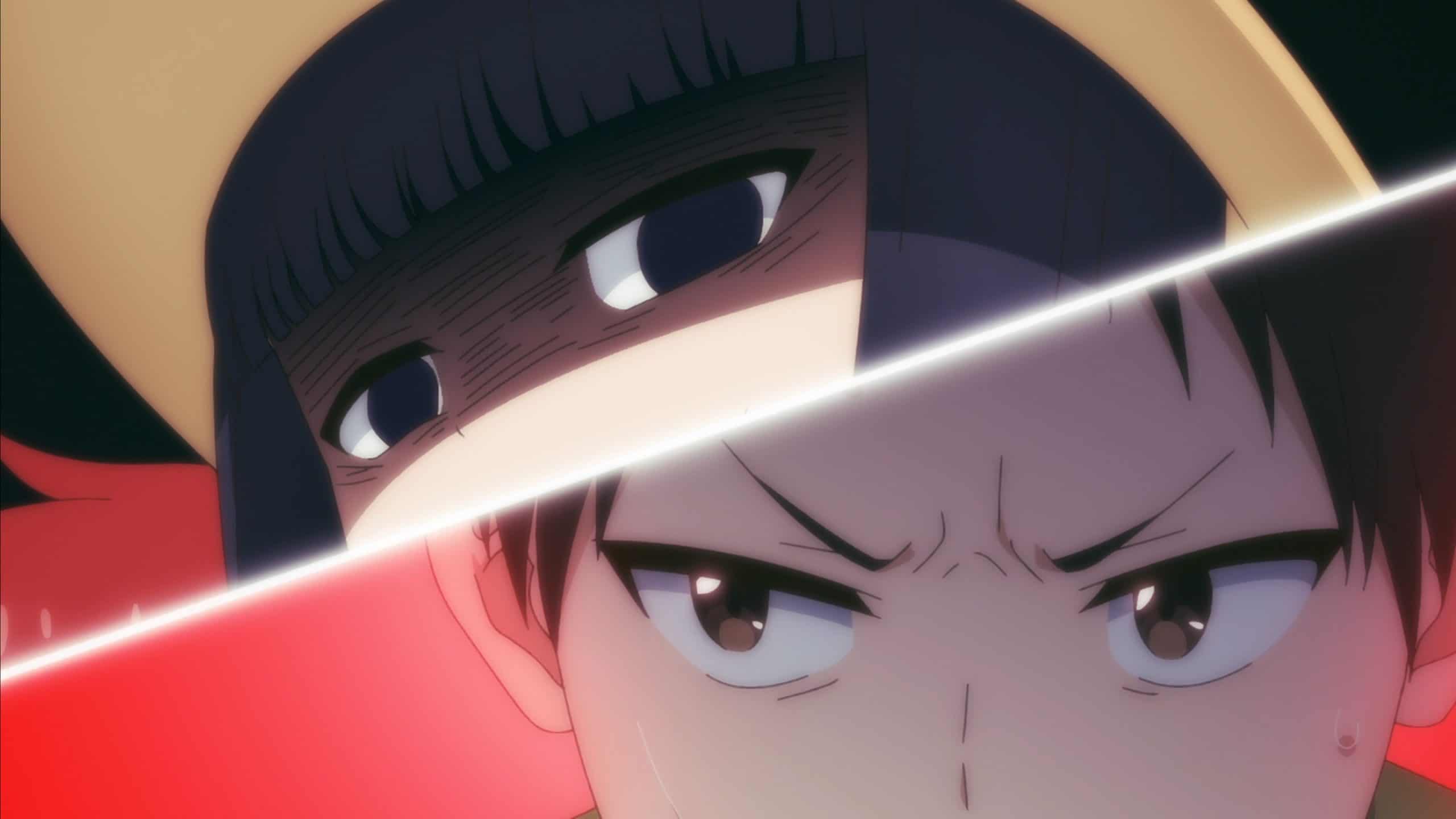 It makes more and more sense why Misuzu has a love/hate relationship with Jun. For one, he stole her best friend. Jun is athletic, adventurous, and Tomo's crush, so a lot of quality time was lost once those two meet. Two, them dating, and him breaking up with her first? Major ego crush. Modern times? It's the fact that, while Tomo isn't your average girl, him ignoring what makes her so great of a potential girlfriend, and making Tomo so insecure about how she presents herself, probably irks the hell out of her.
Yet, like then and now, she knows she can't go to war with Jun and expect to keep Tomo. So, like many a best friend who hates her friend's crush, she makes it clear to the other person she doesn't like them but keeps it cute when their mutual is around.
Deepening The Understanding Of Why Jun May Not Want Tomo Yet
In some ways, you can think it is a machismo thing of Jun wanting to be stronger than Tomo, and until that happens, he is holding back. However, it also seems to be he wants them to be on the same level. For most of their friendship, he has been catching up to her, trying to get as athletic and strong as her, and pretty much earn her. So, in many ways, it's kind of sad and cute that he seems to think he isn't good enough for her and has convinced himself he may never be.
[ninja_tables id="73399″]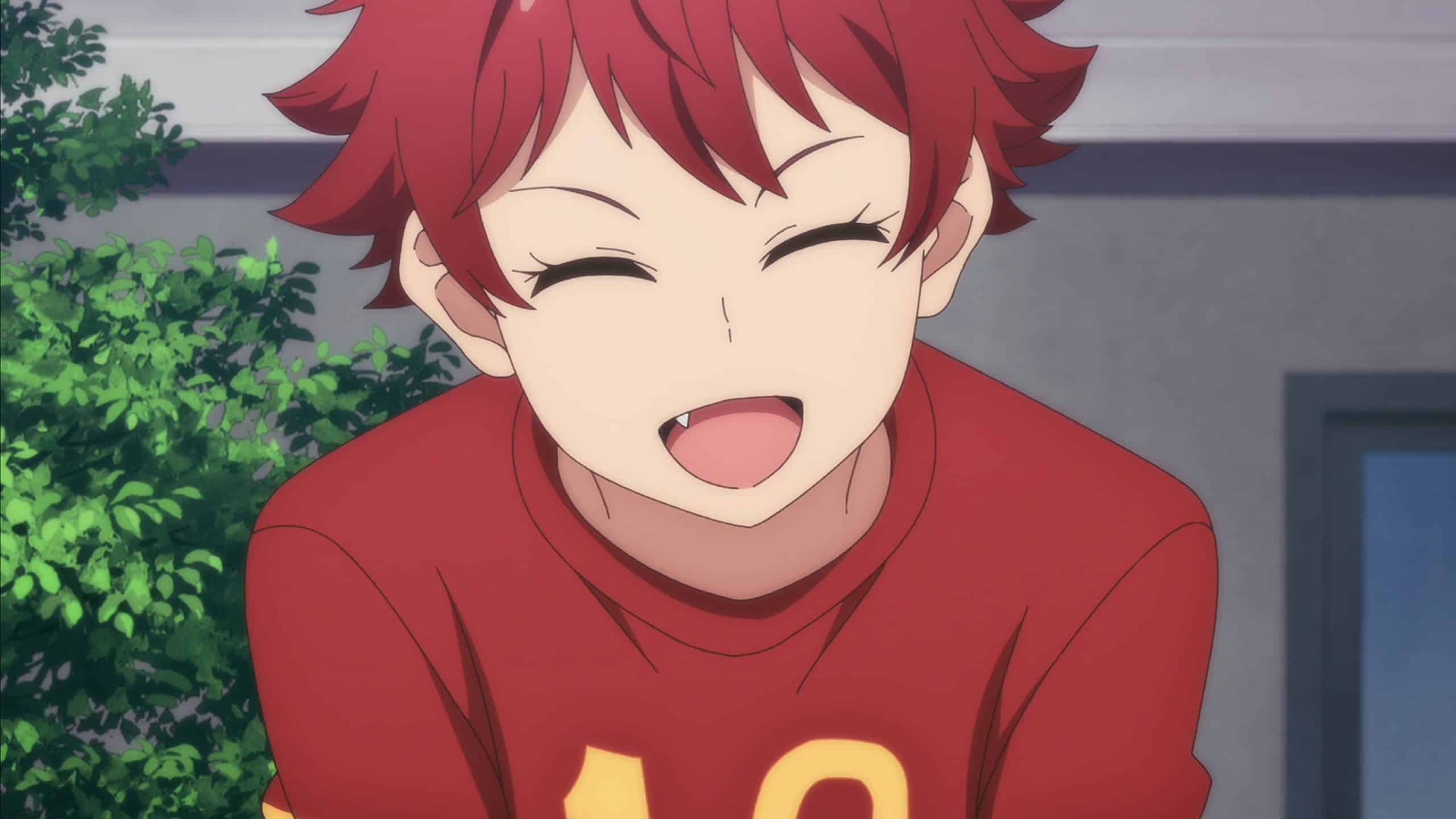 Tomo-Chan Is A Girl: Season 1/ Episode 7 "Junichiro's Promise/ When Tomo Puts On a Swimsuit" – Recap/ Review
Overall
An origin story and further our understanding of the dynamics between Jun, Misuzu, and Tomo make for a season that continues to strangely be pristine.
Highlights
Misuzu's Complicated Relationship With Jun
Deepening The Understanding Of Why Jun May Not Want Tomo Yet