Tomo-Chan Is A Girl: Season 1/ Episode 2 "Tomo's Skirt; The School Idol" – Recap/ Review (with Spoilers)
---
Community Rating: 0.00% (0) - No Community Ratings Submitted (Add Yours Below)
---
This post may contain affiliate links and spoilers. Please read our disclosure policy.
---
While Jun remains obtuse about how Tomo feels, under the right conditions, he does drop a bomb on her, which could change everything.
Aired (Crunchyroll)
January 11, 2023
Episode Title
Tomo's Skirt; The School Idol
Director(s)
Shigeru Fukase
Writer(s)
Megumi Shimizu
Noted Characters
Carol
Sally Amaki
Recap
This content contains pertinent spoilers. Also, images and text in this post may contain affiliate links which, if a purchase is made from those sites, we may earn money or products from the company.
The Power Of A Skirt – Tomo, Jun, Misuzu
As established, Tomo wears a pair of biker shorts underneath her skirt. Part of the reason is that she likes the free movement compared to the skirt Misuzu wears, and it just generally makes her comfortable. But, despite the spandex shorts with the skirt, this doesn't keep her from gropers. However, when someone tries to pull one on her and grope her on the bus, Jun steps in, very knight in shining armor, and for once, Tomo gets to feel like she is seen as a girl in Jun's eyes.
Unfortunately, this comes with Jun partly blaming Tomo for wearing a skirt and him saying she should wear something different. Which, under Misuzu's guidance, ends up being her removing the spandex shorts and walking around just with her skirt and underwear. This makes Jun VERY uncomfortable and leads to Misuzu revealing that Jun has to reset every time he sees Tomo as a girl and snap out of it.
However, she pushes it to the point that when the wind blows, and he sees her panties, he is too overwhelmed to try to de-sexualize Tomo and just see her as a friend. But, at the very least, because of being overwhelmed and talking to Misuzu, he realizes policing what Tomo wears is wrong and apologizes.
A Friend Or Enemy – Carol, Tomo, Jun, Misuzu, Misaki
Carol, who presents herself as Misaki's fiancée, joins the school, and after seeing Misaki and Tomo close, she considers her an enemy. The thing is, Tomo could easily whoop her ass, so in hopes of going to war socially, Carol speaks to Misuzu, who makes it clear she won't participate in that, but for cake, she will guide her to someone who could help.
Enter Jun, who finds himself asked to train Carol, who is weak and out of shape, in terms of exercising. Which makes it a good thing she really doesn't try to fight Tomo, and her realizing that Tomo doesn't have feelings for Misaki because she does for Jun. With that, Carol then lets her guard down and opens up about living a life without friends because she is rather weird. But with Tomo agreeing to be her friend, then Misuzu, she is overjoyed.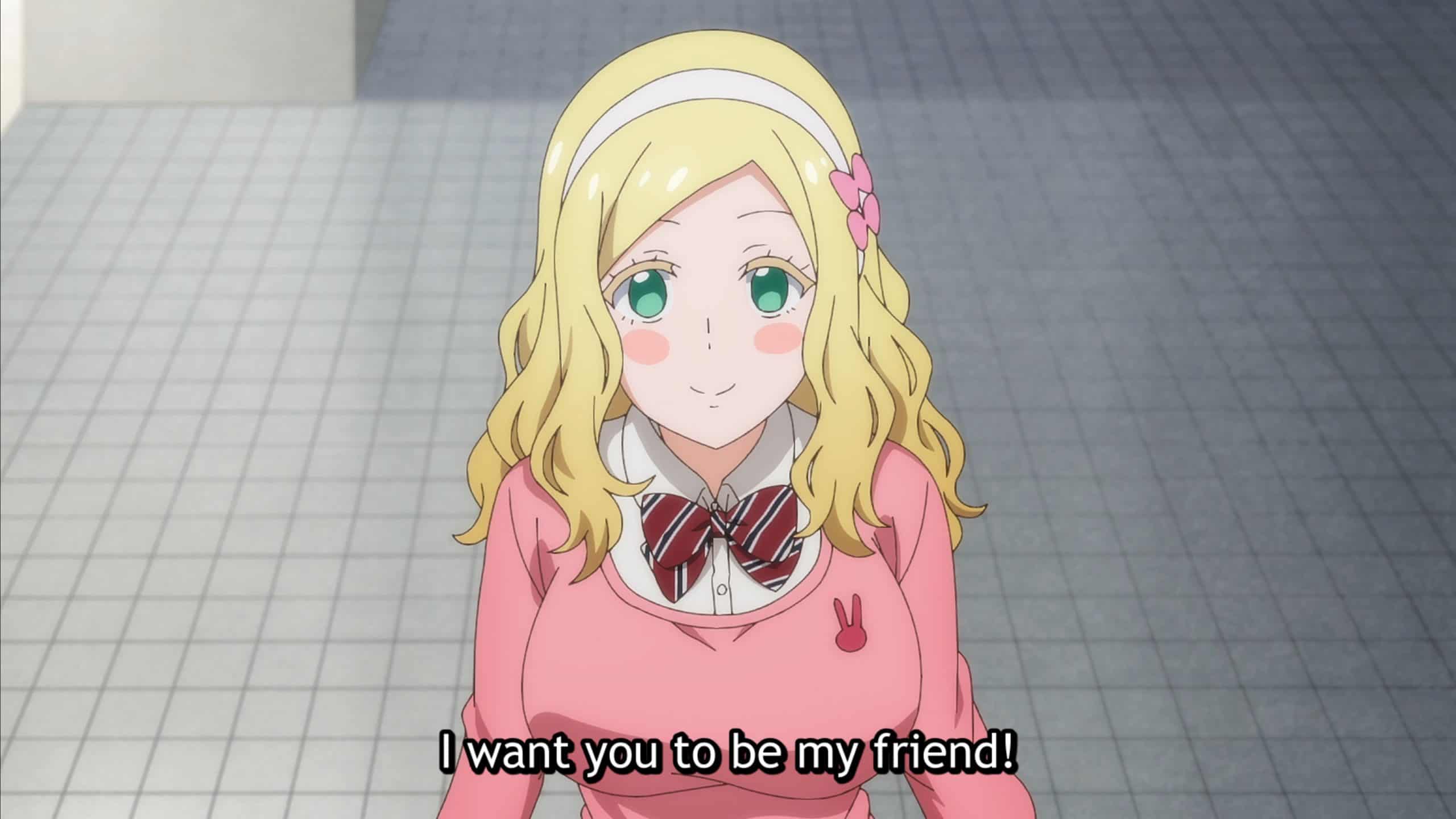 Mind you, Misuzu is mostly down for being Carol's friend since she is rich, but a friend is a friend in Carol's book since her money seemingly didn't buy her any friends before.
Hold Up, YOU DATED WHO? – Jun, Tomo
After all the drama with the skirt and Carol, Jun and Tomo check in with one another, and Jun lets it slip that he and Misuzu dated in middle school. This is new information to Tomo, and we're left wondering how is she going to react once it all clicks.
Things To Note
Question(s) Left Unanswered
How did Tomo not know her two closest friends dated one another?
What Could Happen Next
Tomo flipping out on Jun and calmly asking Misuzu all the questions about the relationship she didn't know of
Review
Notable Performances or Moments
Carol Making Her First Friend
"Tomo-Chan Is A Girl" remains such an odd show. It's comedic and doesn't often push itself to be taken seriously, but then it has moments like Carol getting emotional over making a friend that catches you off guard and hits you in your feelings.
Highlights
All The Answers To Tomo's Questions About Jun and Misuzu's Relationship
That was a good cliffhanger. Especially since it explains why Jun and Misuzu have this odd relationship, despite seeming they would be cordial mainly to keep Tomo in their life. So them dating, in secret, and then breaking up for reasons we'll hopefully learn, is something to get excited about. For while Tomo may just punch Jun for keeping a secret, her approach with Misuzu is going to be very interesting.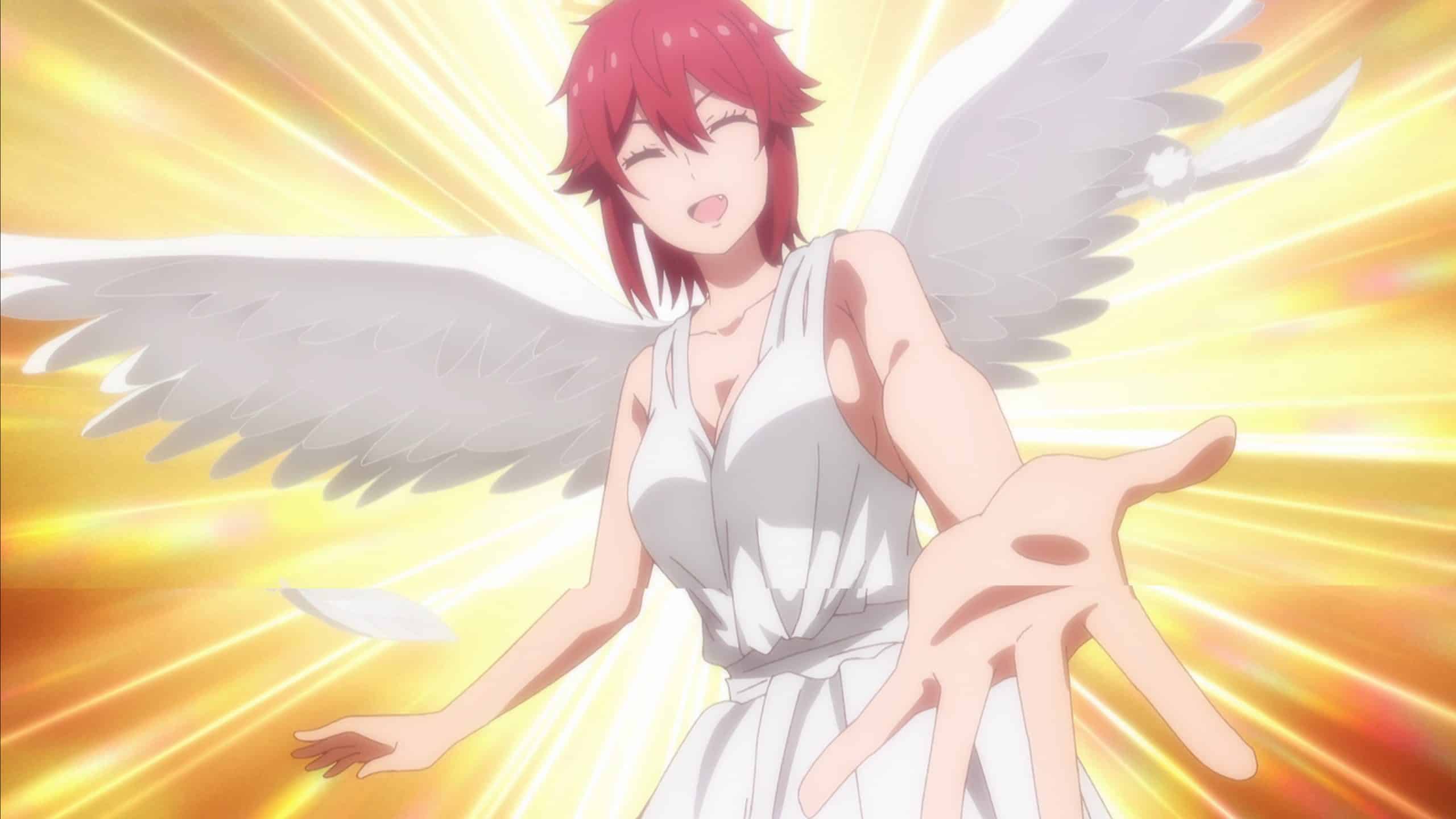 Tomo-Chan Is A Girl: Season 1/ Episode 2 "Tomo's Skirt; The School Idol" – Recap/ Review (with Spoilers)
Overall
"Tomo-Chan Is A Girl" pulls off another episode that surprises you with what it can offer beyond awkward comedy and a romance that is unrequited for now but will inevitably lead to mutual feelings.
Highlights
Carol Making Her First Friend
All The Answers To Tomo's Questions About Jun and Misuzu's Relationship