Tokyo 24th Ward: Season 1/ Episode 11 "Additive Color Mixture" – Recap/ Review (with Spoilers)
A notable reveal regarding Asumi's death is brought to Shuta, as he finds himself with a trolley dilemma that calls for him to reunite RGB.
---
| | |
| --- | --- |
| Aired | 3/30/2022 |
| Network | Crunchyroll |
| Directed By | TBD |
| Written By | TBD |
Recap
Indecision – Wataru, 0th, Ran, Sakiko, Mari, Shuta, Koki, Asumi
With Asumi labeling Shuta a terrorist, it causes Wataru to snatch him from Sakiko's hospital room and have him under watch. But he isn't held for too long. In fact, to further show how uncomfortable the whole Asumi situation is, rather than participate, Wataru hands over a CMD containing the Kanae system's mapping data to Shuta. Thus, forcing him to decide whether to shut down the program, as 0th and Ran plan to, or join Sakiko and Koki in simply making Asumi unconscious instead of killing her.
This racks Shuta's brain, alongside realizing him ignoring rats feeding on a generator, is what led to Asumi dying. Which Mari decides to share the blame, for she saw something too and did nothing. Hence her atonement is helping RGB to reunite as Shuta doesn't want to make the final decision on his own.
Yet, with Koki and Ran on completely opposite ends, a fight ensues, leading to every last issue they have with one another being let out. Be it Ran being 0th's puppet, Shuta a terrible hero, or Koki's ego guiding him more than anything else.
But in the end, it is decided between the CMD Shuta has and the hacking device Ran has, alongside the technology at Koki's disposal, they all might be able to speak to Asumi in the digital world and get her to decide. Which is something she doesn't want, for seeing Shuta, maybe the other two as well, is not what she desires. Thus the episode ends with a phone call to them all.
Things To Note
Question(s) Left Unanswered
Can Asumi end her own life?
What Could Happen Next
The boys end up in the digital world, potentially of Asumi's creation, and get her take on the trolley dilemmas and even her death.
Review
On The Fence
Loyal Enough To Keep Watching, But Not Out Of Genuine Interest
At this point, I wouldn't say Tokyo 24th Ward is an interesting show. The members of RGB, while distinct, increasingly feel one-note, and I would even say their stories feel dragged out. Whether it is Koki trying to tap into his father's logic to accept his little sister's brain being used for a security system or Ran lashing out due to his hometown being destroyed for redevelopment. All of it lacks layers to me. It's all black and white, and sadly, Shuta doesn't play the role hoped for or expected in living within the grey and pushing the idea both sides have a point.
Yet, we're at episode 11 of a 12 episode show, so taping out now wouldn't make sense. Granted, are we excited for the finale? Not in the least. But with there always being a chance the show could have a grand finale, there is hope that where it may have lacked before, it will compensate when it matters the most.
[ninja_tables id="62891″]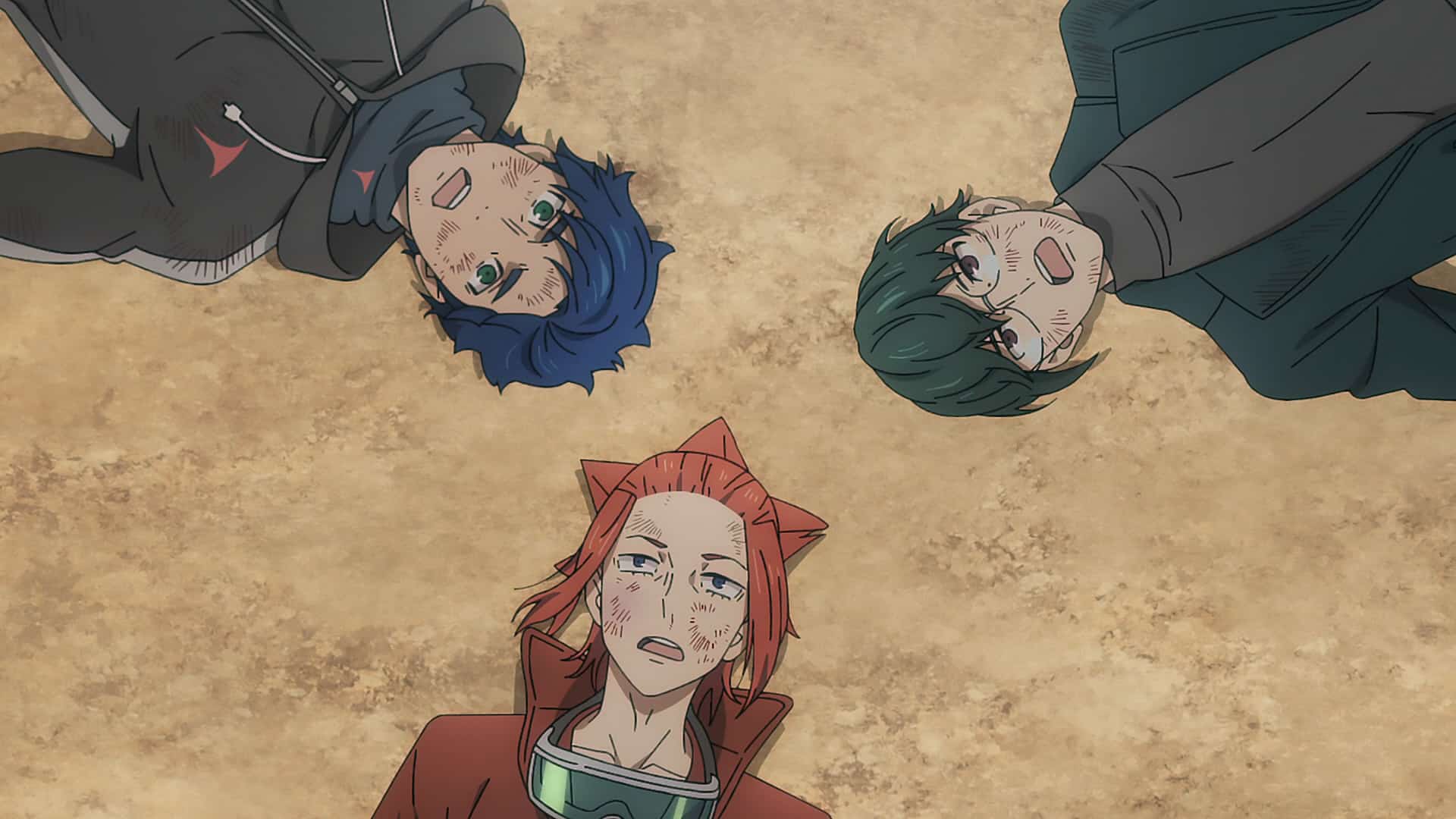 Tokyo 24th Ward: Season 1/ Episode 11 "Additive Color Mixture" – Recap/ Review (with Spoilers)
Overall
In its penultimate episode, Tokyo 24th Ward doesn't necessarily light the kind of fire it needs to make the finale seem like must-see television. But if you made it this far, surely you have to see how this will end.
Disputable
Loyal Enough To Keep Watching, But Not Out Of Genuine Interest