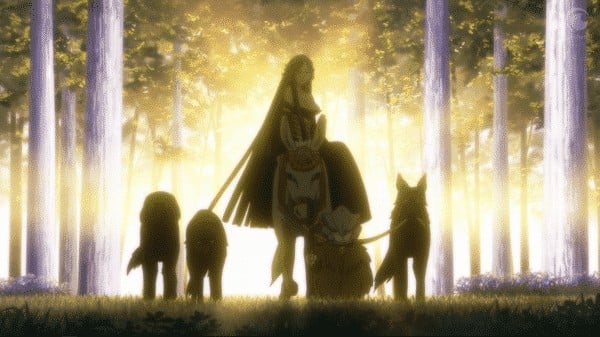 Elias' true nature, not this benevolent oddity, continues to be prodded as we meet Faery Royalty.
---
---
Community Rating:
---
Network
Crunchyroll
Characters Introduced
Queen of Faeries Titania
King of Faeries Oberon
Titania's Knight Spriggan
---
The Lost Arm: Renfred, Chise, Elias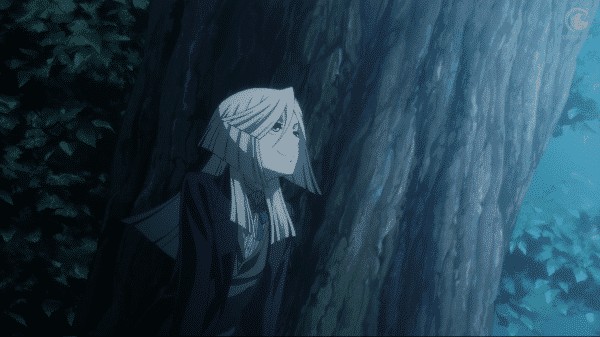 With Chise cleansing the goop that Mina and Matthew became, there is a moment in which there is a short conversation. One in which Renfred notes Elias as a former fairy who pursued being a human. Also, Renfred is called a human supremacist and it is noted he lost his arm. Of which, with us seeing the sorcerer who cursed Mina and Matthew, all signs point to them being the one who took the arm. One which, when they last crossed paths, Elias saw attached to Renfred's body.
The Truth About Elias and Chise's Fate: Elias, Chise
A lot of information is dropped about Elias but a bit of it needs clarification. The same goes for Chise. What we learn is Chise, unless Elias can figure something out, has about 3 more years to live. Also, him buying her was more so a business than a moral decision. His plan was to tell her after she grew so attached she wouldn't care. Which, all things considering, is where she is at right now.
After all, while his original reason may not have been kind, his actions since have been. Chise can tell in the childlike eyes of his and it is questioned if perhaps part of Elias' reason for buying Chise was to pursue being more human. To be out of the shadows and actually live. For with him being a half-breed of sorts, he never belonged to man or fairy and that has left him ostracized by both. Heck, we even learn he isn't allowed into the fairy kingdom.
Faerie Royalty: Elias, Chise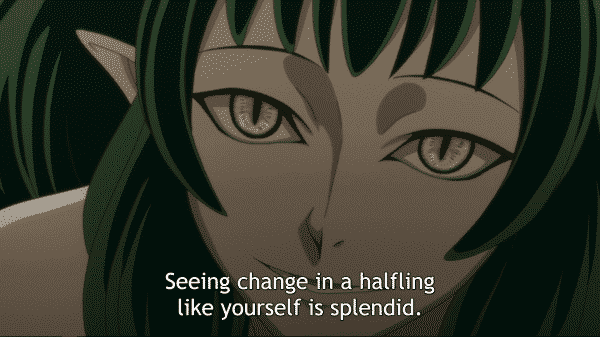 To further push how interesting and rare Sleigh Beggies are, even the king and queen of the faeries come to see the sight. In fact, Oberon awakens Chise from a two-week slumber just to mess with her a little bit. Something which annoys the queen, Titania, who seemingly has known Elias so long that he uses a name only her husband still uses.
But again, with old acquaintances dropping in we are informed there is more to Elias than meets the eye. It is just we get the fay point of view. One in which there is a note of how he was a wandering shadow and how him preventing something the humans did he gets the blame for. Which perhaps is why there is this belief the Elias we know is a showing of false kindness.
Also, it is hinted that Elias can have children. A rather strange idea but also something which leads you to question how mixed between beings is he? The head of a jackal, the assumed body of a man, and magic of the fay. How did Elias even get created?
Other Noteworthy Facts & Moments
Simon has been monitoring Elias for 10 years.
Highlights
More Elias Background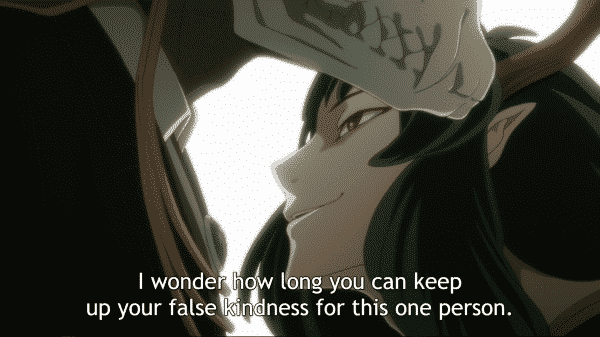 Like with the often compared Garo – Vanishing Line, due to season length, it seems we are really starting to dig into the male lead and see them beyond their usual jovial nature. For it has been hinted by any associate, friend, foe, or indifferent, that the Elias we know isn't the one they are used to. Previously, it seems Elias was a shadow of the wicked – perhaps some kind of evil.
Yet, something seemingly changed. It isn't clear what or who caused it, but for the royal faeries to come about to see what has pushed Elias in this direction is noteworthy. For more than likely, Oberon and Titania have probably seen a Sleigh Beggy before. After all, they are noted to be older than when Britain had its current name. So surely the visit, one of which they politely allowed Elias to be part of, was a social one. One to see if an old friend, which would explain why Titania allowed Elias to be so familiar, truly is in the process of changing.
The Silver Haired Sorcerer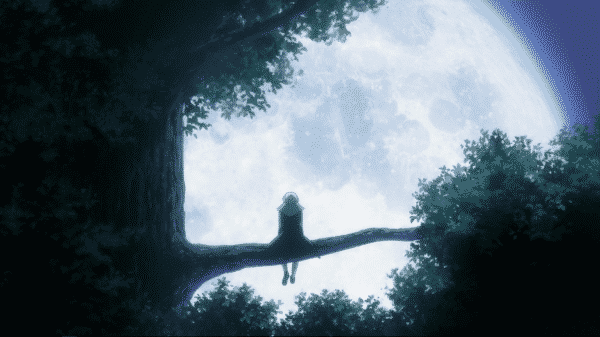 It isn't 100% clear if this little silver being is absolute evil, much less the reason Renfred is missing an arm, but they are certainly one to be careful of. Especially Chise. For if its curiosity about magic has lived on for eons, what better item to have than a sleigh beggy? Such immense magic in an average sized human? Surely it would want to experiment with that and see all it could do. Whether it kills the subject or not.
Plus, looking at the end episode previews, it seems Ruth will finally come into the fold. Meaning we'll finally bridge the gap between the beginning of this show and the series' OVA.
Catch Up or Follow Along: Here [External]