Takt Op.Destiny: Season 1/ Episode 2 "Chapter 2: Music -Reincarnation-" – Recap/ Review (with Spoilers)
---
Community Rating: 0.00% (0) - No Community Ratings Submitted (Add Yours Below)
---
This post may contain affiliate links and spoilers. Please read our disclosure policy.
---
Episode 2 ventures to tell what happened to Takt, Cosette, and Anna before they set off for New York and how Cosette became a Musicart.
---
| | |
| --- | --- |
| Aired | 10/13/2021 |
| Network | VRV |
| Directed By | Takahiro Kaneko |
| Written By | Kiyoko Yoshimura |
Newly Noted
Characters
Maestro Sagan (Eiji Hanawa)
One of, if not the most prolific maestros in the United States, who, at least 4 years ago, stopped the public playing of music. Also, he is one of the top fighters against the D2 with his musicart.
Recap
Just Me And My Piano – Takt, Anna, Cosette
Nearly a decade after his father's death, Takt may have honed his skills, partly in honor of his father, but the only people who have heard him play are Anna and Cosette. Why? Well, four years ago, public playing of music was banned, so now all Takt has is his grand piano in his garage and the only two people he has any interaction with.
But, it isn't just because of the D2 threat Takt only knows 2 people. It is also because he is a shut-in, and between Anna and Cosette, they seem to handle any need Takt would have from the outside world.
A Wonderful Morning Turned Deadly Afternoon – Takt, Anna, Cosette, Maestro Sagan
While Takt practices day in and day out, when there is an opportunity to play for people, he gets cold feet, originally. However, with Anna and Cosette arranging for his grand piano to be moved to the festival grounds, they force his hand. But, with Cosette, Takt ends up enjoying playing for an audience, having their attention, and making the day a celebration.
However, no sooner than Takt and Cosette take their bow, they are attacked by D2 monsters, which leads to Cosette dying, Anna injured, and Takt's right arm heavily damaged. The attack couldn't have come at a worst time for the local population since Maestro Sagan, one of the top maestros in the country, had just left after visiting the festival.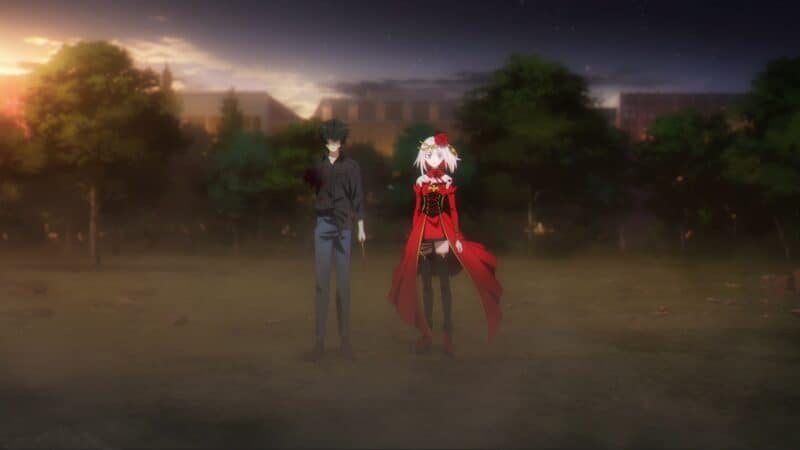 Luckily, after her death, a stone around Cosette's neck, likely given by her mother, glows, and it seemingly allows Cosette to become a musicart. One that awaits Takt's command to handle the D2s attacking the city.
Things To Note | Question(s) Left Unanswered
Things To Note
Character Guide Update (Takt): His father died on October 14th, 2037, when one of the first D2 attacks happened
Character Guide Update (Takt): Lost his arm on 8/16/2047 during a music festival
Character Guide Update (Cosette): Died 8/16/2047
Character Guide Update (Cosette): Is originally from France, where she was raised by her mother and was taught piano
Question(s) Left Unanswered
How did Cosette end up in America?
What exactly is this stone which allowed Cosette to become a musicart?
What Could Happen Next
We go back to seeing the group head to New York
Review
Highlights
The Music Selection
A music show has to have good music, and with Takt Op Destiny it is the driving force, and honestly, it may also be what keeps you going. Not because the characters are dull or their story, but you can see their passion through the music played, and in that, you can also get a bit of their personality.
Take Cosette, for example. Before she died, the way she talked about one of the few pieces she knew, about how dark it began before a speckle of light, it gives you her backstory. After her mom died, and she found herself in America, she probably felt that way, but then came Anna and now Takt, who reminds her of the light the world holds.
Also, I don't think I wished the credits for an anime were translated so bad, beyond knowing who voices who, before watching this episode. Mainly to know what song Takt and Cosette were playing on stage.
[ninja_tables id="60694″]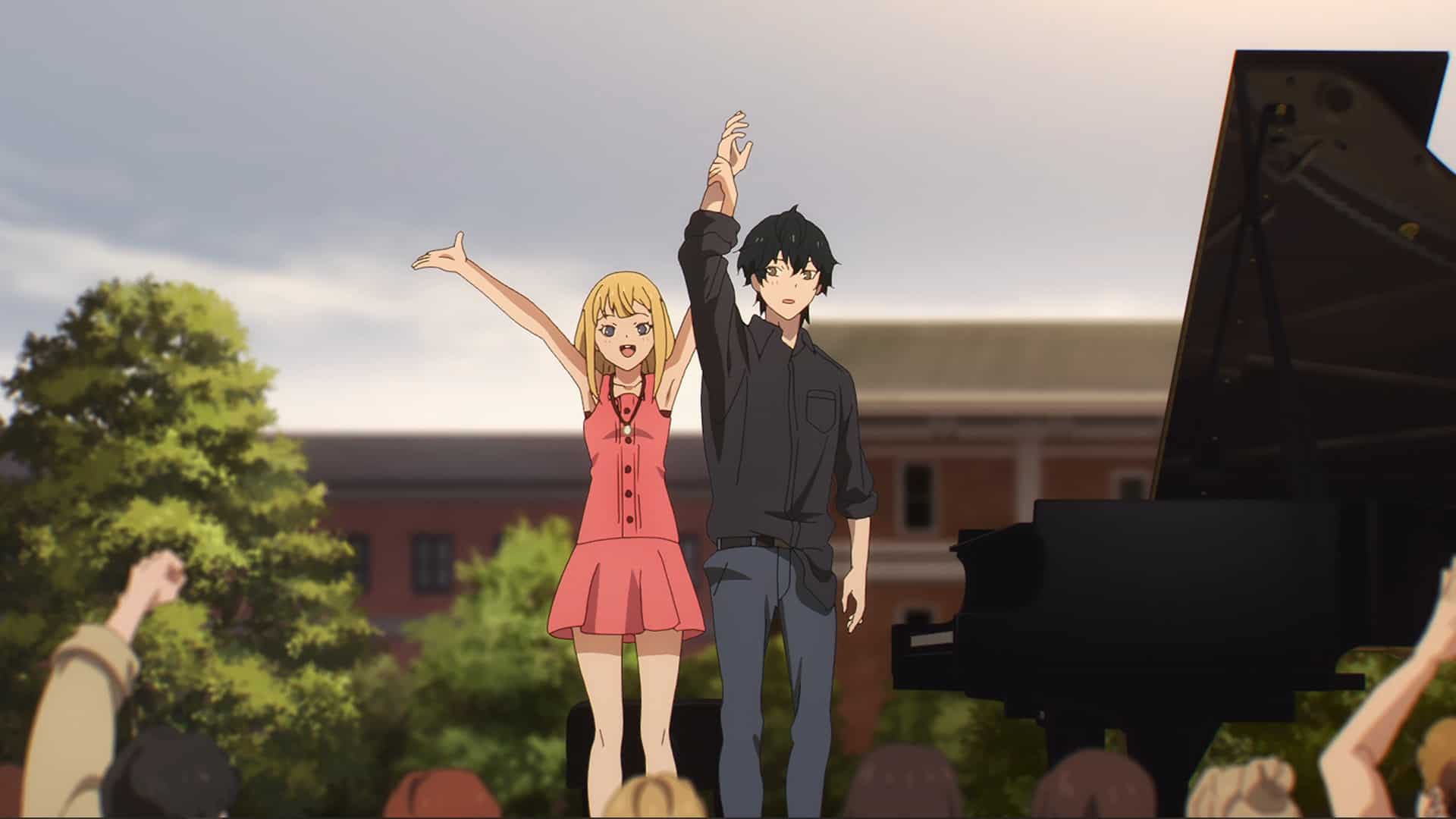 Takt Op.Destiny: Season 1/ Episode 2 "Chapter 2: Music -Reincarnation-" – Recap/ Review (with Spoilers)
Trajectory: Plateau
Between an origin story and an excellent music selection, Takt Op.Destiny does push you to believe this is a show to stick with.
Highlights
The Music Selection