Friend or foe? Can this Shadow of Ushio not be dangerous as the others, and what is the overall goal of these Shadows that are having a murdering spree?
| | |
| --- | --- |
| Aired (Disney+) | TBD |
| Director(s) | Ryūta Yamamoto |
| Writer(s) | Hiroshi Seko |
This content contains pertinent spoilers.
Summary
Ushio's shadow is strange. She's too similar to the real Ushio, but unlike Mio or Shinpei's, this one isn't violent. She's friendly, confesses her love for Shinpei, and all of this just weirds Shinpei out. But, the biggest challenge is trying to control this Ushio who wants to live life as if the original didn't just have a funeral two days ago. Shinpei tries to control her, but she decides to go see Mio, who just got confessed to by Sou, and no sooner than that happens, we learn Shinpei's shadow swapped places with him.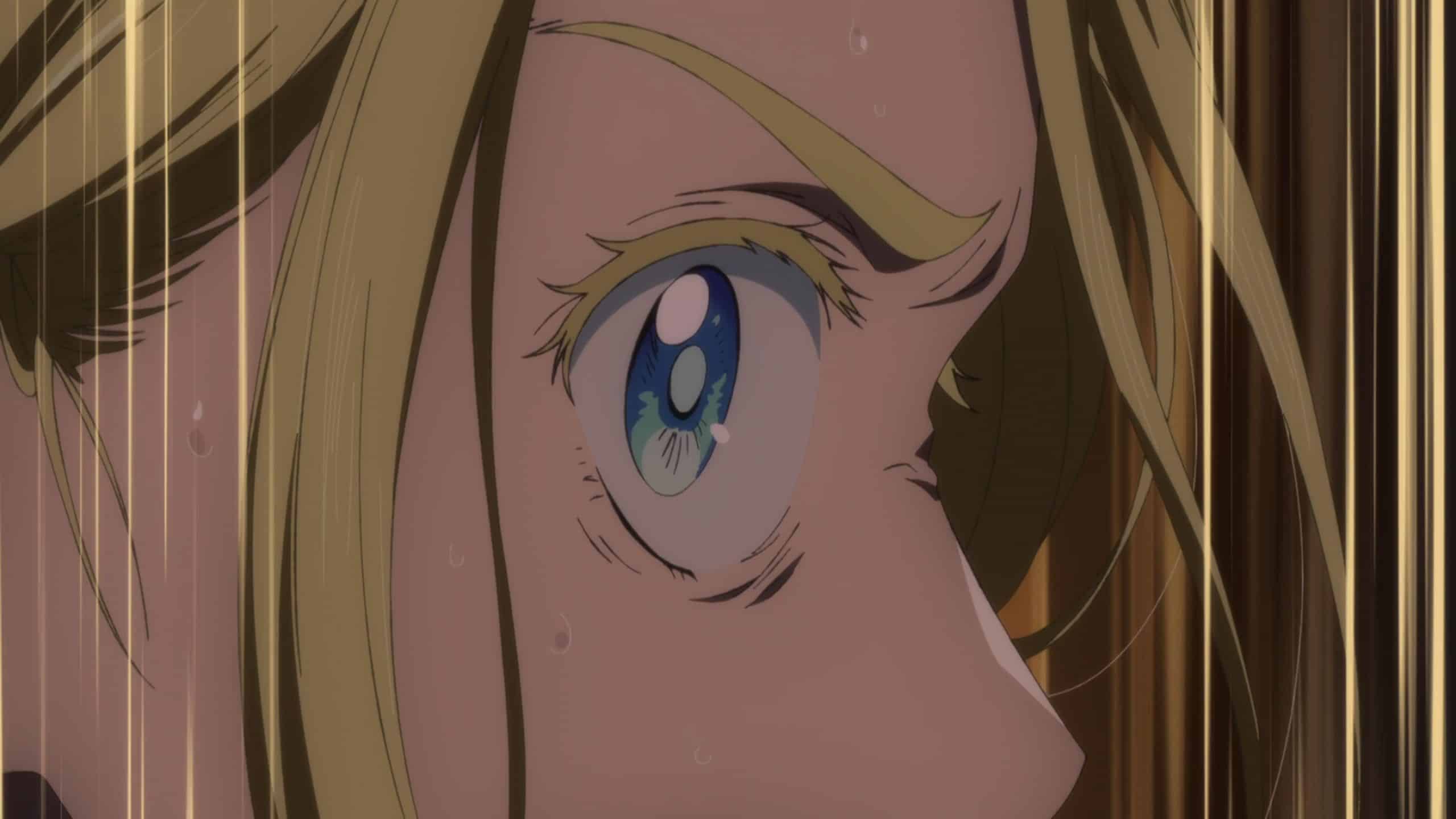 Now, as for where the original is? Well, up until it was time to go to the shrine, he was with Ushio. But when he got to the steps he encountered Mio's shadow, who was all but ready to kill him. However, Shadow Shinpei figured out the original Shinpei was looping, and with that in mind, he wanted to keep his original alive.
After all, Shinpei is the only one which can stop the being known as "Mother" from awakening, and with Shadow Ushio apparently being a traitor, the last thing Shadow Mio and Shinpei need is those two joining forces, never mind him ruining their plans. But unfortunately for Shadow Mio, but to the boon of the real Shinpei, the woman with glasses blows Shadow Mio's head off – saving him from having a broken arm and leg. But whether she will stop what the plan is? That is a different story.
Things To Note
Question(s) Left Unanswered
Who is mother?
What leads to Shadows becoming violent and not just doppelgangers like Shadow Ushio? Are they only violent as long as the original lives?
So is the moment we hear a flash when Shadows update their memories or when they are made?
How many Shadows has Mio made?
Who is this monster hunter woman?
How do you kill a Shadow?
What Could Happen Next
With her finally being alive when she meets Shinpei and not in a vulnerable position, maybe we'll finally learn who this woman in glasses is.
Review
Highlights
The Need To Question Who Is A Shadow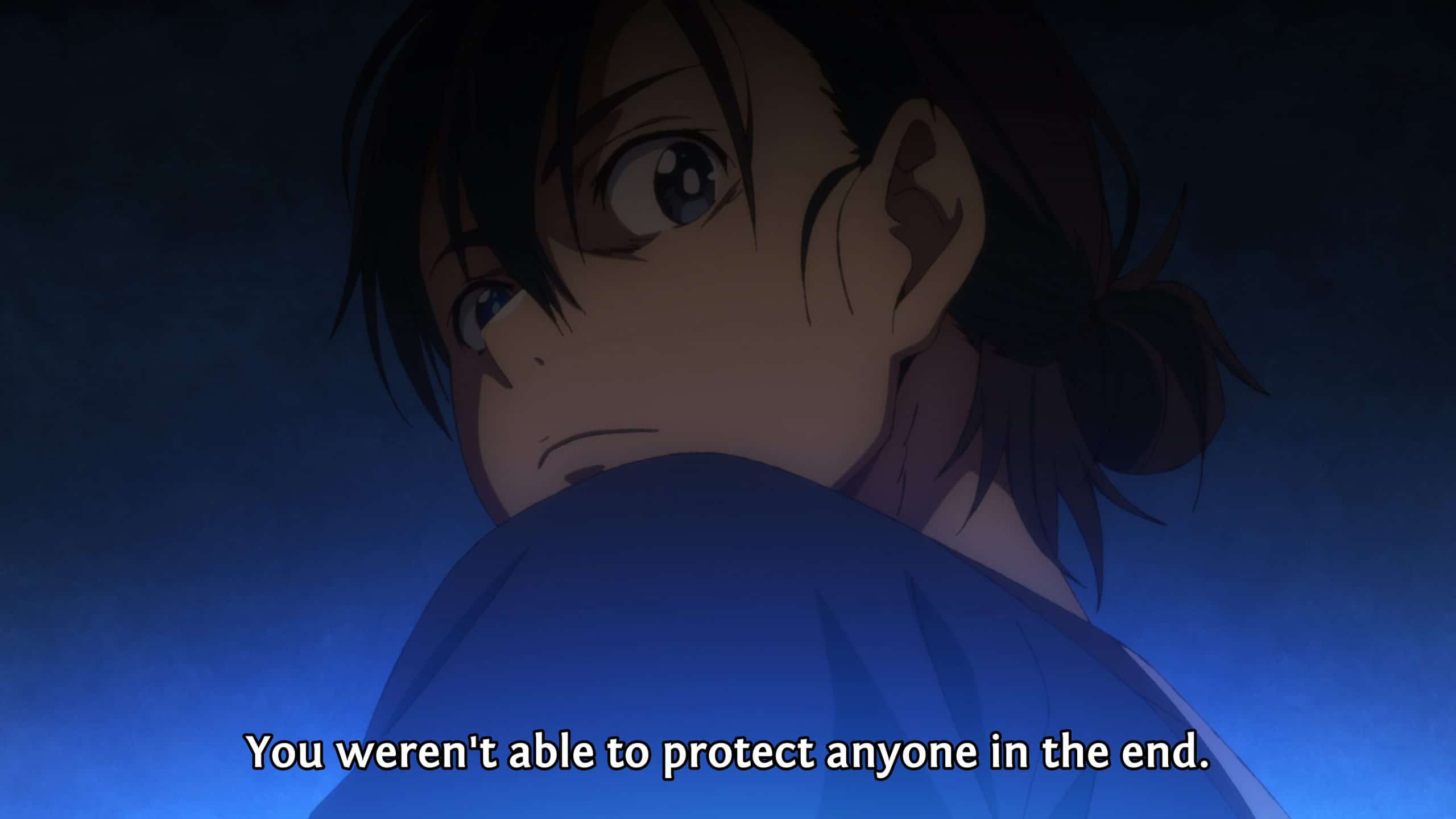 The switcheroo where Shinpei revealed he was a shadow and broke Ushio's arm around friends and family reminds you that at any moment, these Shadows could just step into someone's life, and we wouldn't know until it was too late. Now, granted, Mio seemingly isn't making any sort of effort to replace her original, and Shinpei's shadow hasn't really gotten the chance. However, as shown through Tetsu and Shiori, there can be shadows around, and while Ushio might be the rare friendly one, the others are purely focused on survival by any means.
More Ushio
With Shadow Ushio being an abnomality, so comes the question of why? Shadow Mio and Shinpei portray them as a traitor, but what led to her betraying her kind? Did she get to know Ushio and grew to like her or those she associated with? Is it that not all shadows have violent tendencies, despite the perception we've been given thus far?
Something is off here, and considering this whole show is about Ushio dying and that leading to Shinpei returning home, getting to know Ushio, even if her Shadow form, could help put some missing pieces together.
Summer Time Rendering Directory
Network(s)
Disney+
Created or Developed By
Yasuki Tanaka
First Aired
4/15/2022

Character Guide

Created

Season Reviews

Not Created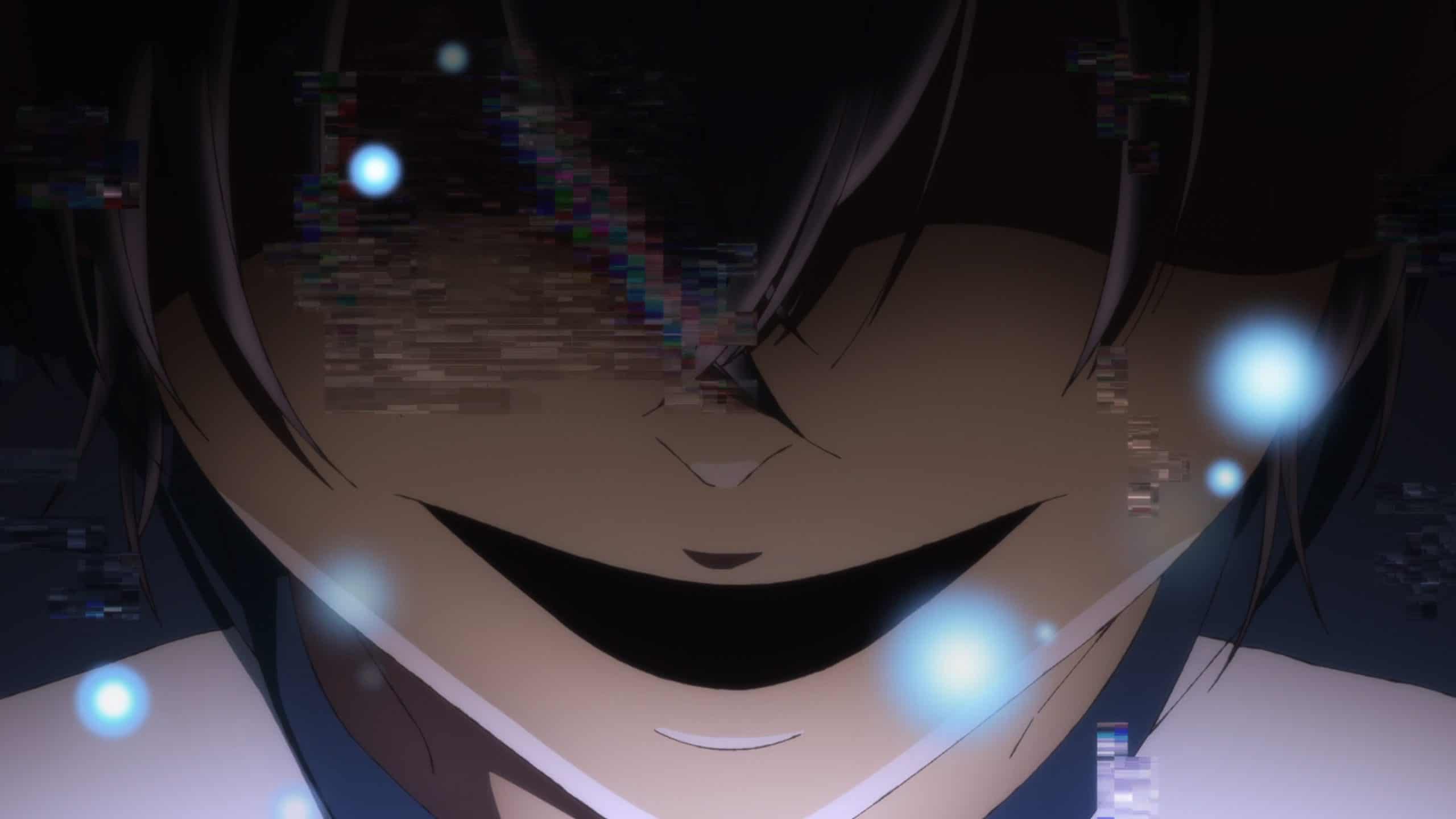 Summer Time Rendering: Season 1/ Episode 4 "Jamais Vu" – Recap/ Review (with Spoilers)
Overall
With the push that maybe not all shadows are violent, paired with not knowing who might be a shadow at any time, "Summer Time Rendering" seems like it will easily get past its midway point and hold steady.
Highlights
The Need To Question Who Is A Shadow
More Ushio