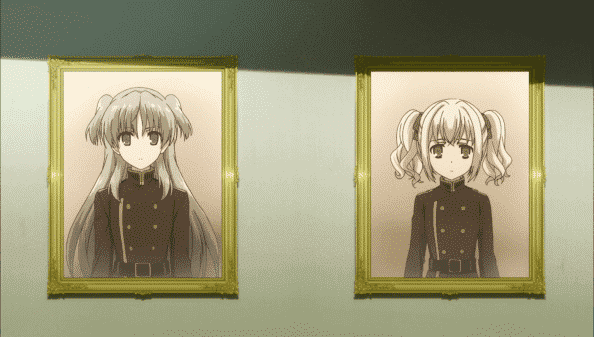 SukaSuka, World's End, and the one or two other titles you can find for it are as confusing as its names. If only because it is the type of show which has potential, but it keeps focusing on this one particular thing. Something which it, even in the end really, it doesn't get right, but just couldn't stop trying to make a thing.
Summary
500 years in the past, Willem and humanity went to war with the gods and won. On top of that, they created these beasts. The kind so great and vicious that it wiped out humanity. Except but a handful of which, thanks to being petrified, Willem is one of the last ones.
So, now over 500 years old and with a brittle body, what is Willem's next move? Openly saying he is a human, which is a dirty word, may get him killed. Yet, while he physically looks the same as he did 500 years ago, his body is brittle. So it isn't like he can just become a soldier again. At least in any active military role.
Enter his friend Garick who gets him a job caretaking a bunch of leprechauns or faeries. These beings fight the monsters[note]Known as Timeres[/note], humans left behind. The main ones focused on are Chtholly, Ren, and Ithea. Of which the oldest, Chtholly, 16, takes a keen interest in Willem. Her alongside Ren.
Thus leading us to a show in which Willem grows closer to all the girls but Chtholly and Ren especially. Making it so as he learns what these girls do, their fates, and how they are created, he decides to fight harder for them. For despite his body being unable to take it, the guilt from not saving his own family, his own children, still haunts him. So he tries to use these faeries to atone.
Highlights
The Action Scenes Are Great
While they don't set precedent or may become what some young animator got inspired by, they break up the monotony. They remind us that as sweet as these teenaged girls look, they are trained and constantly fighting beasts the sizes of houses. Something which, eventually, will either kill them in combat or kill them because of venom built up that eventually leads them to explode.
Ren & Willem's Relationship
With Ren and Willem relationship, you don't get that weird feeling which comes from Chtholly and Willem. For with Ren treating Willem like a big brother or father figure, it makes it so some of the things she does not creepy. Like when she, for example, sits on his lap or sleeps with him. On top of him like a blanket that is. For there isn't this sexual undertone to it. That is, unlike when Willem gives most girls massages to release their built up venom and there are moans or something like that produced.
Rather, with Ren, you see a young girl who was raised in an all-female environment. Someone who wants to take advantage of perhaps one of the few guys, outside of a doctor or commander, she'll ever see. And being that Willem, before death, was at that age where he seemingly had a daughter around Ren's age, he adapts to her quickly.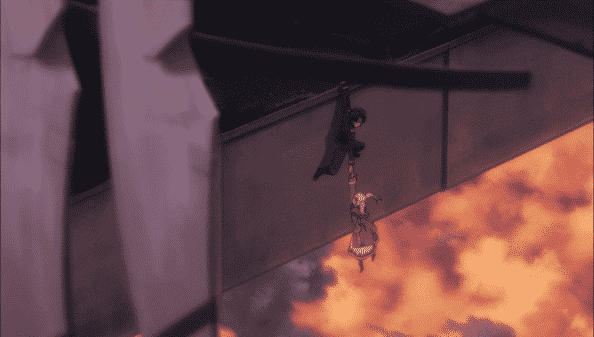 Though I would be remiss if I made it seem this relationship was all one sided. Many times, be it through researching or combat, Ren paid back Willem's love and affection. To the point when, towards the end, when it seems Ren is in her final moments, arguably Willem is more distraught then than we have seen him for most of the show.
Low Points
It Pushes You Too Hard To Invest in a Chtholly x Willem Relationship
I don't dislike Chtholly as a character nor her crush on Willem. I feel like that needs to be said before I continue. However, there is nothing worse than a show trying to make a relationship a thing despite how unnatural it seems. I mean, are we supposed to forget Willem is a grown ass man? Not someone in his late teens, early 20s, but definitely hovering somewhere around 30. So why is he even considering this child or humoring her?
That was perhaps one of my main obstacles with the whole Chtholly x Willem relationship. Well, alongside our next topic.
On The Fence
It Leaves You Wanting To Know More
I recognize in 12 episodes, which are each around 23 minutes, you can't talk about everything. You can't focus on every single fairy, can't dive deep into Willem's past, and take a long time explaining the history of Timeres and their creators. Yet, all the time dedicated in trying to convince us to fall for the idea of Willem and Chtholly together could have carved more time for such topics.
Take for instance world building. In episodes 4 and 5, alongside 1, we are given a taste of local culture. However, the show isn't generally like say Shingeki no Bahamut. There isn't a consistent and natural exposure to locals and their culture. Our times in town, at best, become acceptance filler. For you know these characters and environment won't be seen again, but at least you are given a taste what these girls are fighting for.
Then, story wise, if it doesn't deal with you questioning if Chtholly and Willem may end up with one another, it is treated like a distraction. Ithea revealing how she woke up one day and realized she wasn't who she thought in episode 9? Distraction. For in that moment you could actually see some budding of growth vs. just having facts thrown at you. However, it wasn't about Chtholly so REJECTED!
But it doesn't end there. Be it retaking the surface, more information about Willem's past, maybe fleshing out his relationships before Chtholly and the girls? Nope. For at a certain point in the show, you come to realize they know these stories can be more interesting so a bait and switch is done. They introduce these storylines to draw you back in then push Chtholly back to the front and center.
This is the type of show where you constantly wish it was about something besides what it is. For what is the focus is this creepy relationship between a sheltered 16-year-old and a man at least 10 years older. And unlike All the Ugly and Wonderful Things, which has a larger and creepier age gap than Chtholly and Willem, there is no "But!" moment. There is no forgetting that gap as you just witness a relationship form naturally for it is shoved down your throat.
Hence the mixed label for despite the remaining non-beasts life forms constantly threatened, all the show cares about is a forced upon romance. One in which all the world's problems are secondary. What matters is that Chtholly may die soon and Willem hasn't said he loved her, kissed her, and wants to marry her yet. Because after dying and coming back, that is what a man who has to be at least 30 is worrying about. The affections of a damn 16-year-old.