Images and text in this post may contain affiliate links which, if a purchase is made from those sites, I may earn money or products from the company.
As Okabe seeks closure, it seems he is only drawn deeper into his trauma as Maho gets closer to him.
---
Network
Crunchyroll
Director(s)
Kenichi Kawamura
Writer(s)
Jukki Hanada
Air Date
4/18/2018
Two Takes On The Same Person: Maho, Okabe, Kurisu
For perhaps the first time in a while, Okabe finds himself passionate about something. With Maho talking about Kurisu's work, and someone dare trying to discredit it, he has an outburst. One which doesn't just surprise those in the audience, but him as well. Leading him to apologize to Maho later on but with him being so passionate, and interested, they talk shop. Leading to him revealing he knew Kurisu and this coming as a bit of a shock.
Yet, it also presents the perfect opportunity as well. Alongside Amadeus containing a version of Maho, it also contains one of Kurisu and with that, Okabe is given an offer to talk to her. In fact, he, after a very shocking conversation, which includes talking about making a time machine, is asked to be a tester. Something he agrees to for seeing Kurisu may have been a shock, but it is also helping him deal with the issues from jumping so many timelines.
But, with seeing Okabe interact with AI Kurisu, it pushes Maho to realize the Kurisu she knew wasn't all she was. Though, it was only in the forms of Okabe provoking different thoughts and reactions. As for feelings or a crush, AI Kurisu assumes Maho has one and she refuses to admit to it. However, considering AI Kurisu randomly vid calls Okabe while he is hanging out with Mayushii, maybe she may have some thoughts and feelings of her own?
Commentary
With us having the good ending, there is naturally the question of what need do we have for a 23 episode show featuring what is touted as the worse timeline? Will we just see Okabe do everything necessary for the worse ending imaginable or perhaps create another good timeline? For, I don't know about you, but with us seeing the good ending already, I wouldn't mind seeing the bad one.
Question(s) Left Unanswered
A part of me wants to ask how in the world a program like Amadeus is capable of projecting onto cell phones and what looked like an average computer? But with the show always pushing the idea that nothing is impossible, just a key element hasn't been discovered yet, maybe this is a dumb question?
Highlights
The show has potential to survive past its nostalgia by either playing out a negative ending or else having Okabe, to the best of his ability, create one which is in the middle. No Kurisu but the world doesn't become a living hell.
On The Fence
Maho having a crush on Okabe, with memories of Kurisu feeling fresher by the episode, and there still being low-key chemistry with Mayushii, I don't know if that's gonna fly.
---
Follow Wherever I Look on Twitter or Like us on Facebook.
---
Previous Episode's Recap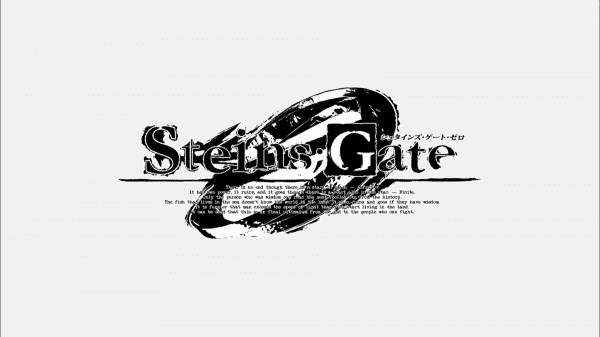 Steins;Gate 0: Season 1/ Episode 1 "Missing Link of the Annihilator -Absolute Zero-" [Season Premiere] - Recap/ Review (with Spoilers)
After many years, Steins;Gate returns and with a bit of a reintroduction episode for the premiere, you get quickly reacclimated and excited for what the season will hold.