As Shinako reconciles with Rou, so comes more pressure on Rikuo to make another move and the question of whether Haru should just give up.
---
| | |
| --- | --- |
| Director(s) | Fujiwara Yoshiyuki |
| Writer(s) | Fujiwara Yoshiyuki, Tanaka Jin |
| Aired (Crunchyroll) | 5/30/2020 |
This content contains pertinent spoilers.
Should I Give Up? – Haru
At this point, Haru recognizes that with it no longer being convenient to see Rikuo, it means going out of her way and hoping he doesn't brush her off as he usually does. But, while he can be callous, when he is nice, it is all Haru wants and needs from him. It's just things are so one way right now that Haru isn't sure what to do. Never mind the need to question if she can settle for friendship if, as she is starting to expect, her feelings may never be reciprocated.
You Had To Make It Weird – Rou, Shinako
Shinako and Rou talk about what happened, and their relationship goes back to some realm of normal. However, as for it being appropriate? Well, there are some kinks to work out there. Why and how? Well, Shinako decides she is going to spend Christmas with Rou since his father is away, and she misses their old traditions – one of which was giving each other gifts.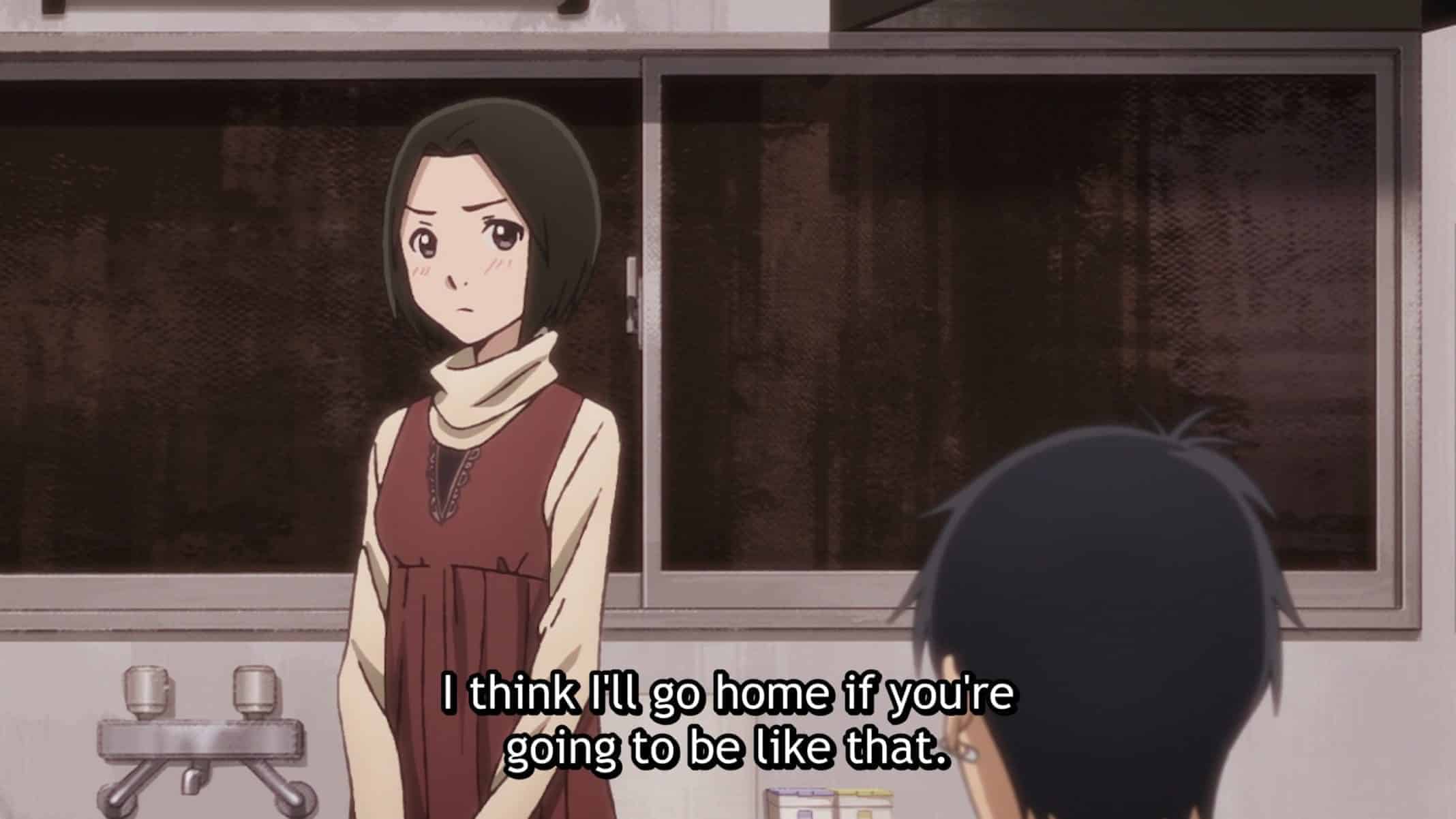 Now, what started as something innocent, Rou drawing Shinako to thank her for an art book, leads to him telling her to get a lil sexy since she looked tense. This raises all kinds of red flags and leads to Shinako deciding to leave. Mind you, Rou didn't mean for things to be taken as they did but, it is what it is.
Drawn To Each Other, But Maybe Not In That Way – Shinako, Rikuo
What Haru was talking about, in terms of not knowing whether the pain of getting along with someone you like is worth it, that remains an issue when it comes to Shinako and Rikuo. Naturally, more so for Rikuo, since he has been pushed by multiple people to do more. Heck, even Shinako noted she wished he would be a bit more aggressive.
But, the thing is, when he tries he gets rebuffed. So while he values the friendship, Rikuo isn't necessarily given any signs that he should try to pursue anything more. However, with spending Christmas with his friend and their wife, and Shinako showing up last minute, expect some awkwardness. Especially since Rikuo's friend, and his wife, are rooting for Rikuo and likely to try to put him in the situation he needs.
Highlights
Rou Testing Waters
Whether or not Rou knew what he said, or rather knew what the reaction would be, is up in the air. However, you got to take note of how bold he is. Especially considering him and Shinako just reconciled.
On The Fence
The Will They Or Won't They Is Starting To Get Old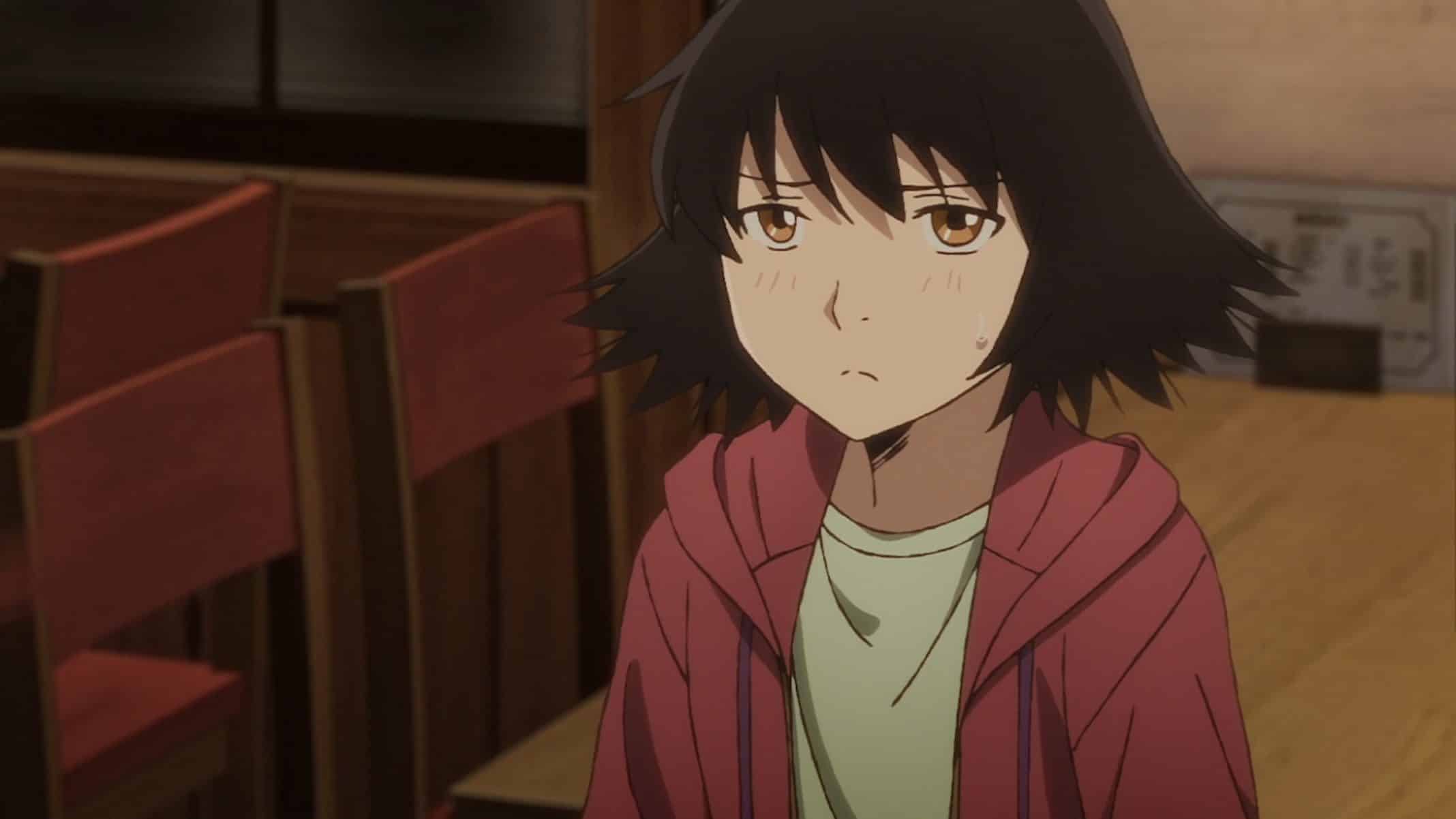 We're 9 episodes in with this season having 18 episodes, I'm honestly worried. Something needs to happen as the show is starting to lose its sense of nostalgia and the hype of whether two people will or won't. At this point, we need some rejections, others trying out a relationship, and people trying to move on. Haru, in particular, because, while her perseverance was admirable at one time, it's getting sad.
Rou Testing Waters - 80%
The Will They Or Won't They Is Starting To Get Old - 72%