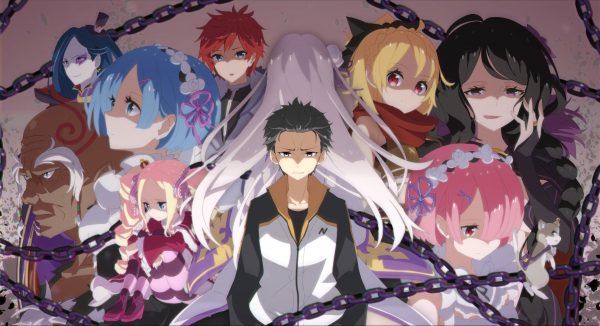 Episode Overview
Subaru tries not once, but twice to reach his original goal of getting Satella's insignia back, and it seems he may get stuck on this goal for a little while.
Episode Rating:
Maintaining
Trigger Warning(s):
A few scenes of blood splatter, but not as graphic as the first episode.
Review Summary
While Re:Zero remains something I'm invested in, I must admit what was once a small tinge is growing into a slight problem. For while there is a part of me interested in the million and one ways Subaru can attain one goal or another, I realize I don't want to see those million and one ways. A few, yes, but after a certain point I want to see progress and while this is only episode 2, I do wonder when exactly are we going to progress toward the next major venture?
Main Plot (with Commentary)
It seems when it comes to Subaru, he just isn't going to let this Satella thing go. Making it so certain things, and certain people, he will have to learn how to maneuver around in order to not reach his goal, but also survive. Issue is though, while there are certain guaranteed things which will happen, like him encountering Elsa, Felt, Rom, the three-man gang, and Satella, there are some things which can't necessarily be accounted for. One such thing is this new character named Reinhard, someone who pops up instead of Satella when Subaru calls for help. However, whether he is but a random person thrown in thanks to Subaru's current decision line or someone who matters in Subaru reaching his goal, well that is hard to say. After all, considering that death is a consistent, and a reliable, restart button, it gives Subaru the ability for trial and error. But, with that said, it is hard to wonder how much longer will Subaru have to repeat his life just to get Satella her insignia back. Something which could get old rather quickly.
On The Fence
With this episode comes the question, which was bit a minor tinge, but could become a growing problem, of how many episodes will it take for Subaru to get that insignia into Satella's hands? For while there are a multitude of interesting ways Subaru can handle this situation, there is going to come a point where you'll just want the storyline to move on. I mean, once again comparing this to Erased, the rewind power wasn't used often and I'm starting to learn to appreciate that due to this show. Since with the way Subaru dies so often, it has almost diminished his power into a novelty. One which doesn't make you fear his death but expect it, and with that comes a diminished value in him putting his life in danger.