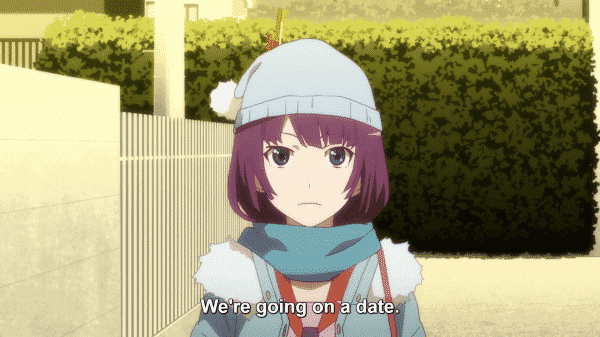 ---
Community Rating: 0.00% (0) - No Community Ratings Submitted.
---
Watching "Hitagi Rendezvous" has led me to believe that as much as I enjoy the Monogatari series, I should be so happy it wasn't an hour back in the day.
Say My Name: Senjyogahara, Koyomi
It has been nearly 6 months since Senjyogahara and Koyomi's last date. Something which disturbs Senjyogahara for their time in high school together is about to end and who knows what college may bring. So, she requests a whole day to together. Something Koyomi agrees to and it leads to them going to the planetarium, bowling, and doing karaoke.
Of which, the last two events are the most important. If only because Senjyogahara puts stipulations on them. The kind which, of course, tips things in her favor and makes it so the loser does whatever the winner wants. Unfortunately for her, Koyomi wins both times. However, with it being White Day and Koyomi being empty handed, she is able to get what she wanted if she would have won those two activities.
So, what is it Senjyogahara wanted? Simply to be called Hitagi with no honorifics. That's it.
Commentary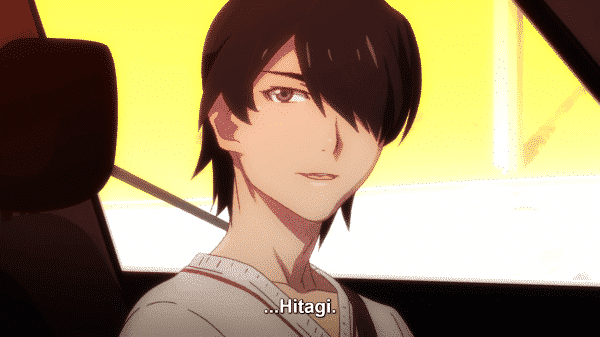 Though Hitagi [note]I'm honestly just using her first name since writing her last name is getting tiresome[/note] has always been weird, also kind of abusive, it is hard to not love seeing her and Koyomi together. In fact, probably the main thing I remember about this show is what I believe was the ending of Bakemonogatari when she and Koyomi were staring at the stars[note]Which made them going to a planetarium so cute.[/note]. That moment has perhaps been the thing which has long been a driving force behind me liking this show. For in that moment, we got to see the purest version of Koyomi.
She wasn't, eventually, just another person who was used for perverted jokes or to give into Koyomi's hero complex. No. What Hitagi was is someone who allowed, and at times forced, Koyomi to drop the BS. She pushed him to be real, have goals, and also have something worth living for. Because, no matter the apparition, with Koyomi's vampire powers he always took it to the limit. To the point where you couldn't be sure if he would survive. However, usually with a threat, one made out of love, Hitagi reminded him how she would feel if he died and what she would do. Which usually involved murdering whoever killed him and maybe suicide.
Which is the same kind of twisted person we get all these years later and I appreciate it. For this show doesn't give a sense of nostalgia like we often get nowadays. There isn't this vibe it is living off fond memories and good times. Rather, it is continuing them and truly building off them without tainting old memories.
A Garrulous Conversation with Ougi: Ougi, Koyomi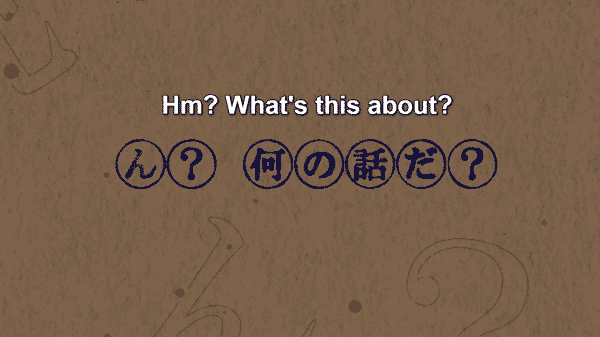 Ougi presents a long winded conversation. One dealing with constellations and just your usual Monogatari long winded exposition. Of which the gist is, Ougi is true justice. Something which, in her mind, needs to happen to those who revive the dead – like Gaen. But there is more to it than that. Gaen is laying out a trap, featuring something Ougi regrets not handling for a long time and being that Ougi no longer has much of an interest in Koyomi, she hopes he'll stay out of what is to come.
He says he cannot. So, her only hope is, when it is time to take sides, he'll choose hers. Which is a thinly veiled threat as for what may happen if he chooses the other side.
Commentary
The whole Planetarium scenes with her talking about snakes, hydras, and talking about immortality nearly bored me into a nap. Making this episode hovering around an hour to almost be torture. Yet, with in the episode them dropping stuff like Hanekawa has narrowed down where Meme is, alongside Ononoki talking about Kegenui, while tempted to skip ahead, there is a fear of the consequence. So, at times, you just suffer.
However, while many on this show have been long winded, usually there are a few gems in the monologue which make it worth it. With Ougi though, the only thing her speech accomplished was amplifying how creepy she is. That and this air of mystery which surrounds her. For with her calling herself a "Principal of the Universe" comes you wondering if she another apparition gone rogue or if she is truly bat s*** crazy.
Other Noteworthy Moments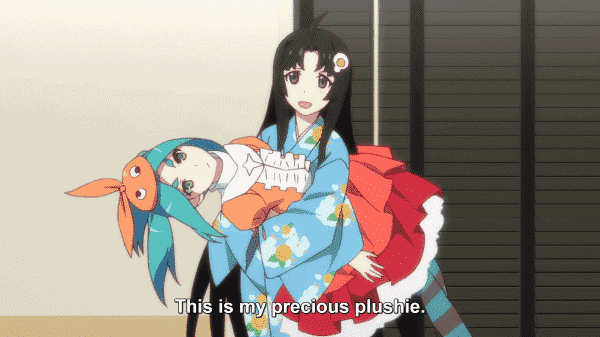 Overall
Highlights
Hitagi and Koyomi's date
Updates on Hanekawa and Meme
Ononoki being her usual weird self and us getting to see Tsukihi
Low Points
Damn near all of Ougi's appearances
---