 We are waist deep in mundane slice of life drama and while Just Because! has become a bit routine, it still is enjoyable.
---
---
Community Rating:
---
---
A New Crush Revealed?: Izumi, Komiya
It seems the more time Komiya gets to pester Izumi, the more she has grown to like him – as a person. Though it could very well be beyond that. After all, unreconciled crushes seemingly are what is established for damn near every relationship we have been involved in thus far. So what's a new one?
Old Feelings Die Hard: Izumi, Natsume
Despite hinting that she may like Izumi, Komiya pushes for him to confess to Natsume. Something Natsume strangely does with Haruto when they chat. Which I figure could be that maybe in being rejected by the one they like, maybe they think that person may come around? Perhaps see their worth or just spend more time with them. I mean, getting to live vicariously isn't that bad right?
Isn't Izumi, despite him claiming not to want to get involved that much, doing so with Natsume? Like how she feels hurt hearing about Haruto's crush on Hazuki, basically dealing with the issues people call "the friend zone," isn't Izumi in the same situation? He outright says he cares about Natsume but knows she likes someone else. Not to mention has been harboring those feelings for years. But, I guess, like the title of this topic, old feelings die hard.
These Are My Confessions: Haruto, Hazuki
From Natsume to Hazuki, it seems the only real focus right now is life after high school. However, while Natsume could be more lenient about the idea of dating, Hazuki seemingly is not. After all, it will be her first taste of freedom in who knows how long. She won't have to worry about Mitsuru and Yuzuru, about the house needing things, and just will have to worry about herself. So, when Haruto asks her out and she says "Sorry," it doesn't seem like a rejection of him but more so the rejection of what she'd have to give up.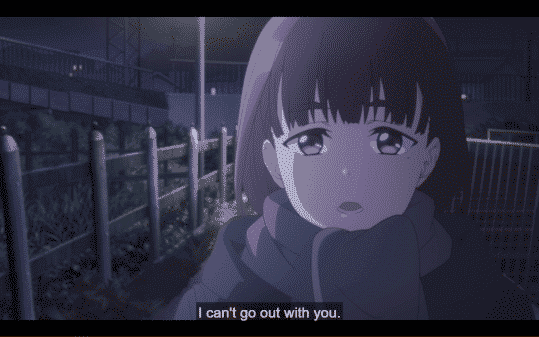 For dating him would likely mean, since he has no college aspirations, sticking close by. Which would mean likely having to live at home and that means she doesn't get all she has been working for. So while he is nice, and seems to be trying, it's a no for her.
Other Noteworthy Facts & Moments
Komiya has an older sibling
Izumi likes Natsume's awkwardness, he tells Komiya.
Highlights
The Little Things
It's always the little things which make a show. Like, for one, the girls on this show not dressing over the top or fancy. They're just hanging out with friends so long skirt, warm jacket, and good to go. Also, I gotta say I love how the guys are the more awkward ones about feelings and while the girls may blush every now and then, the boys are the oddballs.
Though, I also have to note that there is a slow build which I slightly appreciate. No one is really rushing into things and while there are a lot of people saying to "Shoot your shot," sort of speak, not everyone is willing to follow this advice. Instead, they are letting their feelings stew and while there is this impression that everyone will confess in due time, the lack of rush to do so is a nice change of pace.
On The Fence
Watching This Has Become Routine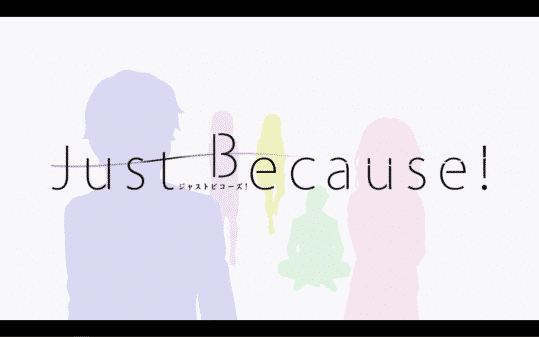 Yet, I must admit that Just Because! does become boring at times, though better said, routine. It's like talking to your co-worker on a daily basis. You learn just enough to say the communication had meaning but not enough for your jaw to drop, for you to get excited about the next conversation, or what have you.
Which I guess is what the slice of life genre is known for but I am hoping we get some kind of pop soon. For while everyone remains likable, and you don't get lost trying to figure out who is who, this is quickly becoming one of those shows which you watch because it is neither bad nor rave-worthy. It is like reading a decent book when you have nothing better to do. A time killer, if you will.