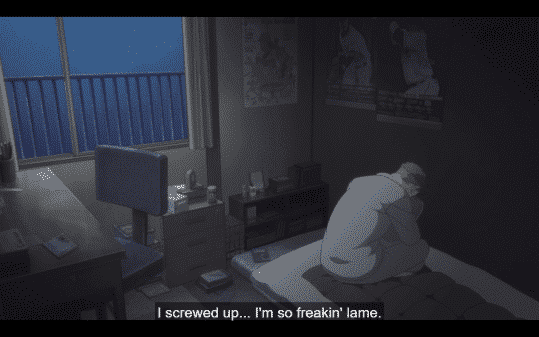 As we get to know a handful of the cast of Just Because! so comes the attachment to characters.
---
---
Community Rating:
---
---
You Better Keep My Secret: Natsume, Izumi
Natsume and Izumi, back in middle school, were kind of friends. They were on a committee together but, like with Izumi and Haruto, when he moved sophomore year, that was the end of that. Which was a bit harder for Izumi than Natsume. If only because he had a crush on her.
However, problem is, Natsume has a crush on Haruto and she told Izumi this long ago. A crush which still exists so while the two do spend time together, alone, Izumi doesn't say or do anything. He knows it is a waste of time so why even try?
Progress: Morikawa, Haruto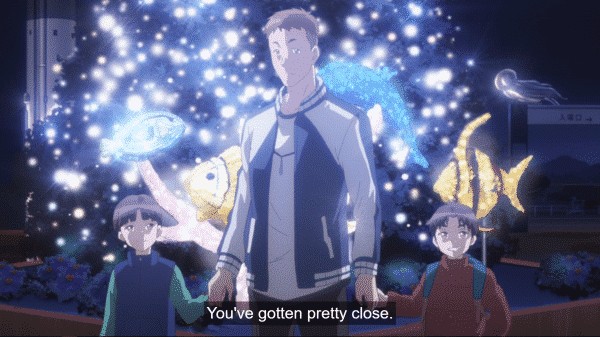 But the same can't be said about Haruto. He tries to be proactive but kind of stumbles on the way. Luckily, his friends are willing to help push those two together. If not at least set the two of them up so that Haruto can see if his charm can win Morikawa over.
Which, to some surprise, it does. Mostly through his kindness to Morikawa two younger brothers who, by the end of the group's trip to the museum, straight up adore Haruto. Holding hands and all. Which seemingly may have got him an in. They aren't dating, yet, but him being good with kids definitely shows he has potential.
Highlights
Focusing On A Handful of People and Keeping Things Simple
Though the show is only going to be 12 episodes, there can be the argument that with us almost halfway through their senior year, there is still so much that can happen. Also, that even if we just focus on pivotal days like Izumi's return, the beginning of Morikawa and Haruto's relationship, and things of that nature, we can get somewhere here.
Especially since Just Because! seems to be about character development more than most shows, I'd argue. For if there has been one problem that is consistent from season to season, when it comes to anime, is that, like video games, there is such a focus on looking beautiful or having some unique look, that the characters and story become an afterthought. Especially in crafting characters who don't fit some trope which consistently appears season to season.
Which isn't to say any of these characters you may have never seen before. I won't make that claim. However, similar to how The Wilde Wedding or Our Souls at Night, what we get out of this show that many don't pursue is the sense that we are being dropped into people's lives. That there is history between characters that would require twice as many episodes to get to the nitty-gritty of. And that sense of these lives don't start and stop from episode to episode.
More Than One Way To Get The Girl
It's always nice to see when a guy pursues a girl, they don't just make him awkward for the sake of laughs. Much less, they don't make the path from him going from stranger to boyfriend so simple that it makes the girl seem like an accessory nor so complicated it seems their relationship is doomed. If not crafted in such a way to add drama.
So to watch Haruto and Morikawa was adorable. Especially considering what he brothers brought into the situation because you can see he genuinely bonded with them. There wasn't any, "If I'm nice to them, that will be my in with Morikawa." No. He showed a genuine interest in the kids, making them happy and, I guess you can say, acting like a big brother would.
Which I really think is important for when shows like this don't focus on the female character, it usually makes the girl seem like this exotic prize. Like Fuuka for example. They are this manic pixie dream girl, this person who is made to be overly complicated just to create obstacles and hoops for the lead guy. All the while, you are left wondering, "why would she even like him?" But things may be different here. While Haruto might not be a talented baseball player, nor looking into college, he seems like a good guy that isn't lazily relying on that.
On The Fence
Can Natsume Lighten Up?
I don't expect or even want everyone to cheery, cheeky, or something similar to that. But Natsume I need to lighten up, just a little bit.