With her training intensifying and launch date moved up, Irina decides to open up a little bit, and Lev does the same.
---
| | |
| --- | --- |
| Aired | 10/24/2021 |
| Network | Funimation |
| Directed By | Masato Kitagawa |
| Written By | Akitoshi Yokoyama |
Newly Noted
Recap
Just A Kid With A Dream – Irina, Lev
So why is Irina here, and under what circumstances? Also, what happened with Lev to make it so he was no longer in the cosmonaut program? The answer is, Irina has longed to go to space, and when the opportunity arose, she volunteered. She wasn't forced, kidnapped, nor is her family held captive. In fact, her parents were killed when she was 3 due to getting caught up in the war.
As for Lev? Well, the son of an engineering chief was bullying a graduate and got them fired, and the graduate, while apologizing, was further humiliated, and Lev put a stop to it – thus putting a stop to the trajectory of his career.
But he's happy. He's grown close to Irina, and she has to him, and it does make the idea of her being killed a bit worrisome for him, but being able to beat humans to space? Honestly, Irina would die happy just to make that achievement.
Things To Note | Question(s) Left Unanswered
Things To Note
Character Guide Update (Vampires): In Irina's village, the drinking age is 20, compared to the UZSR, which is 16
Character Guide Update (Irina): She is 17
Question(s) Left Unanswered
If Irina survives, how will they kill her?
Considering humans killed her parents, why isn't she angrier?
What Could Happen Next
Likely a new level of discrimination as her day to head to space grows closer.
Review
On The Fence
It's Dragging A Bit
Don't get me wrong, I appreciate adding more background to the characters, but with no active threat and Irina and Lev's chemistry seemingly peaking, there is the need for something new to be presented. We need the UK to make a credible threat and introduce notable characters. Maybe Roza could do more than talk s*** but not be about that action? Anything would be better than just waiting for the day Irina goes to space and having each episode fill in the time between with increasingly boring anecdotes.
Irina: The Vampire Cosmonaut Directory
| | |
| --- | --- |
| Character Guide | Created |
| Collected Quotes | Not Created |
| Season Reviews | Not Created |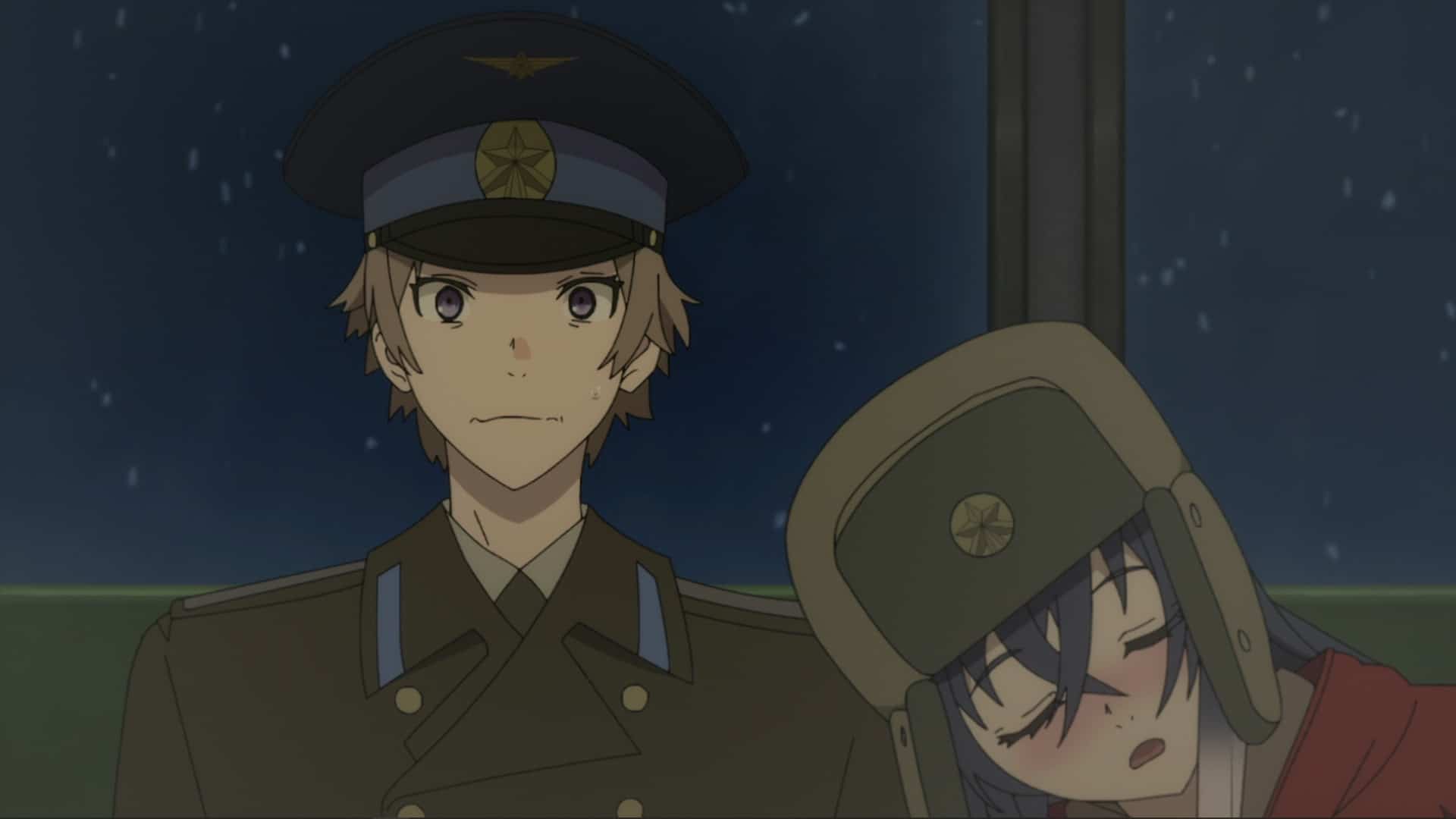 Irina: The Vampire Cosmonaut: Season 1/ Episode 4 "A Promise By The Lake" – Recap/ Review (with Spoilers)
Trajectory: Plateau
Things are starting to get shaky, but with it appearing that Irina will soon begin training with people beyond Lev, maybe their split could allow something interesting to happen.
Disputable
It's Dragging A Bit