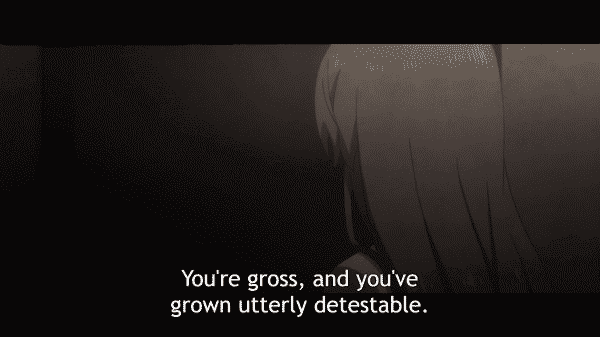 If there is one thing Evil or Live has taught me is that I still can be optimistic. Even when a show doesn't deserve it.
---
---
Community Rating:
---
---
Trigger Warning(s): Vomiting in episode
Summary
Hibiki makes a friend out of Shiori and pushes Shin to be, let's not say indifferent but certainly not the defender he once could have been. Which may become a problem since while Shin seems to have status, with Hibiki denying becoming his dog, it means he lacks protection. Which, luckily for him, at least in this episode, isn't a big deal. However, like we often hear about prison, if you don't got friends on the inside then life is going to be hard.
Question(s) Left Unanswered
Why was the dorm leader, Bin, talking about becoming rich? Are these staff members paid an exuberant sum to get these kids into shape? If so, by who? Hibiki's mom didn't seem rich so is this government funded?
Dropped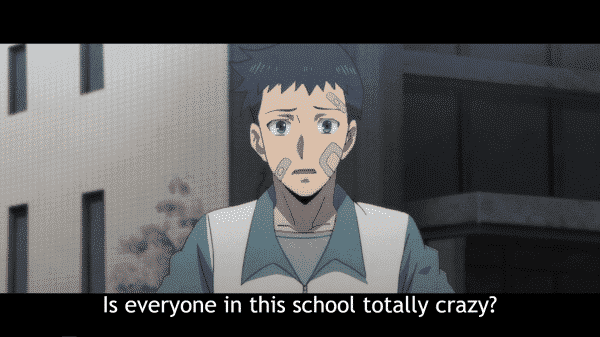 I think when I came to realize all the staff members basically are abusive and no one is truly invested in these kids getting "better," I lost interest. And really, watching Shin pretend to be some puppet master and Hibiki this little Pinocchio on the path to becoming a real boy just wasn't interesting. Neither was Shiori having to watch her back as that girl plotted how to get her phone back.
Hence why this is being dropped. There just isn't anything to look forward to with this show. It is just about the strong abusing the weak and the kids running the school. Which would have been something I could have survived if at least one kid was interesting. However, all we get is characters who I won't say are generic nor have no personality. It is just their personalities don't inspire loyalty or even a love to hate vibe. They just push you towards being indifferent.