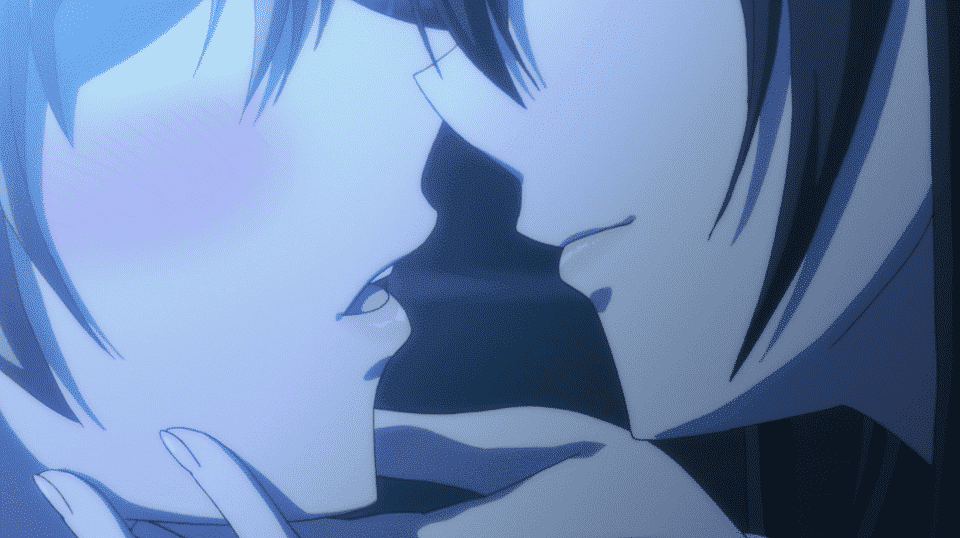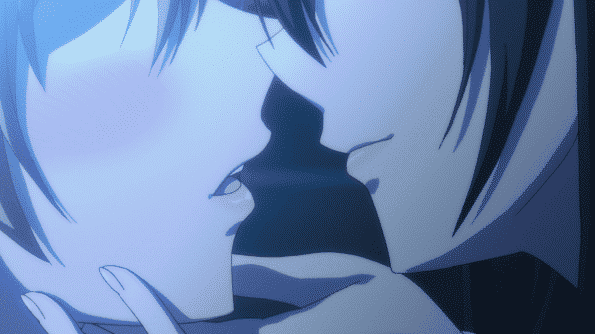 Yuzu is ensnared in Mei's games and finds it difficult to know whether her burgeoning feelings are/ can be reciprocated or if Mei is just toying with her?

---
Network
Crunchyroll
Director(s)
Takeo Takahashi
Writer(s)
Naoki Hayashi
Air Date
1/20/2018
Catch Up or Follow Along [External]
Characters Introduced
Himeko
Yurika Kubo
---
Episode Focus: What Are We And What Is This? | Yuzu, Mei
With grandpa having a mild heart attack, so it seems, and Yuzu being the one to find and help him, it leads to him chilling out with his criticism of her. This includes reinstating her within the school. But, the real reward for Yuzu is it means Mei returning to her home.
However, then there comes a slew of complications. On one hand, Mei pushes Yuzu to use her name, but also says she has no interest in her. She is just keeping appearances and kissing her and all that? Well, that's just to shut her up. Yet, only undeterred for a moment, Yuzu pushes on. Even to the point of doing to Mei what she did to Yuzu and trying to get her to understand that you can't just push someone down and kiss them and think they won't get kind of messed up because of that.
Commentary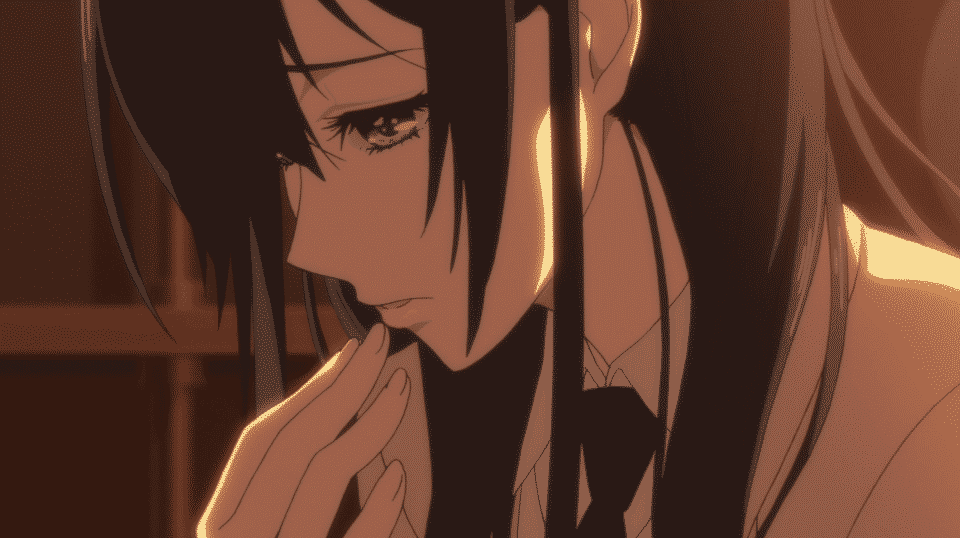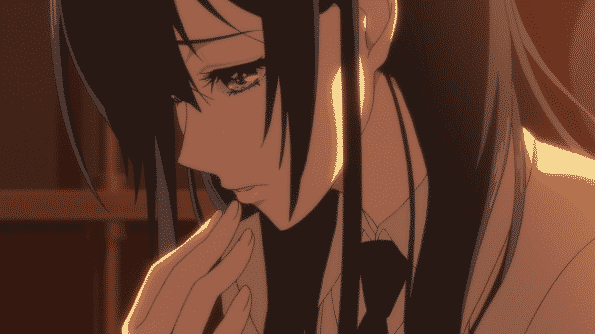 I so badly need to understand how intimacy has been presented in Mei's life. Not just of a romantic or sexual nature, but just being validated and loved. For with the way she acted with Yuzu's mom hugging her, it made me wonder has this child ever experienced some kind of affectionate relationship? Could it be that is why she acts with Yuzu the way she did?
Clearly, grandpa isn't the sweetest person and Amamiya was just using her, so could this all be lack of trust? Hell, could kissing and flirting with Yuzu be how Amamiya used to shut her up when she would protest him? It's all very weird to me and while her whole shutting her up thing makes sense when they are about to go to bed, what about the other instances? Like in her room at her grandfather's house and while they were taking a bath?
Considering how it seemingly is known that most of the girls let off some steam with other girls, what is the issue here? Now, granted, according to Japan Times, homophobia is an "epidemic," especially within schools. Also, let's not forget how Mei's grandpa reacted when he saw his granddaughters in a very precarious position. But, I guess, also throwing in her father's absence, with Yuzu showing she is getting serious and things aren't fun and games anymore, I guess she maybe figured it is best to become distant now before Yuzu, or even Mei herself, gets in too deep.
Subplot 1: Put Me In The Game Coach| Yuzu, Mei, Harumin, Himeko
With all that is going on, and both Yuzu and Mei's friends catching on, it leads to some eyebrow raising moments. For Himeko, one of Mei's right-hand girls, it gets established in the preview she is Mei's childhood friend and seemingly desires to pair with Mei like many girls have paired with each other. However, up until Yuzu's appearance, she has kept it platonic. Though, with Yuzu clearly getting under Mei's skin, so comes a threat Himeko seemingly was never expecting.
Then with Harumin, as it becomes clear Yuzu maybe in heat like the rest of the girls, it seems she may want to capitalize on this. Now, it isn't clear if she is just playing around, maybe hot and bothered, or is catching feelings, but clearly, her joking around may mean more than Yuzu takes seriously.
Commentary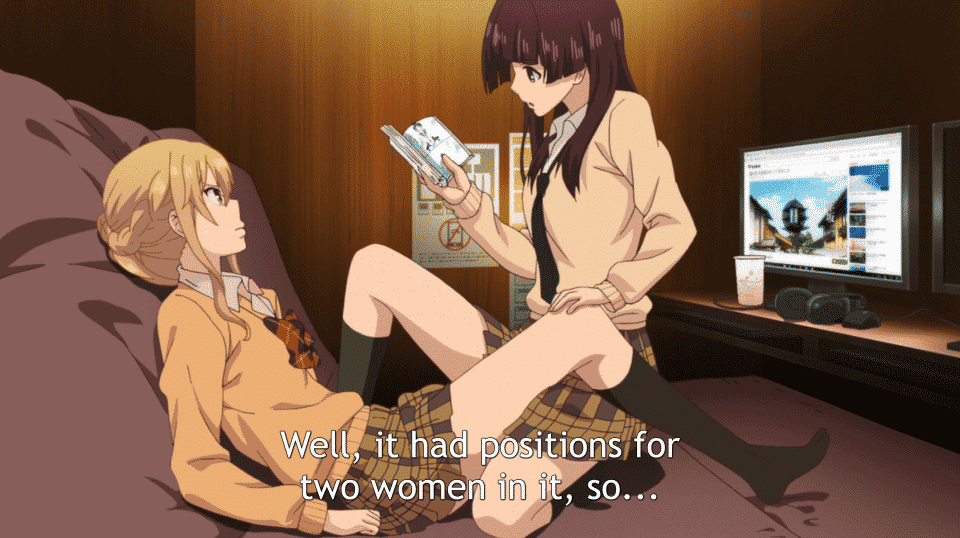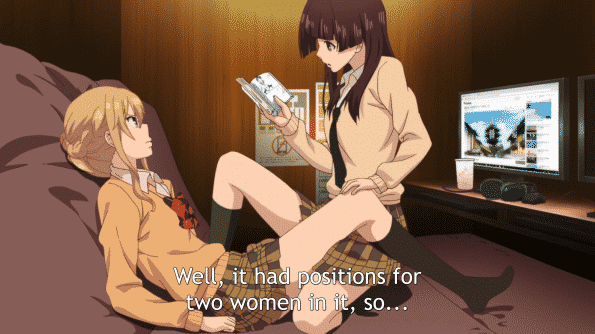 I'm really starting to wonder whether, mentally, considering this an ecchi show is a bit disparaging. After all, taking note of Harumin's explanation in the last episode, as well as the simple fact intimacy and sexuality is allowed to be more fluid with women, maybe the sexualization of these girls is grossly unfair. I mean, considering they are mostly in arranged marriages, is it necessarily wrong for them to explore what it means to actually fall for someone? Maybe even navigate through what it means to have a deeply personal relationship with someone, yet it not needing to become a relationship with the labels of "girlfriend" or "wife?"
Which I ask since there is at least one anime a season I watch that has ecchi elements. But, there comes this line where you have to wonder are we watching a moment addressing real intimacy or possibilities, or is it something to simply tantalize? Something that, as a dude, I must admit I don't how to decipher at times. I'd like to think I guess correctly more often than not but, and I'm talking about in regards to shows like this, with there often being a lack of communication and people, like Mei, going based off their perception of another person's body language, you see that weird grey area.
One which makes it so while you understand, in the ideal world, everyone would verbalize what they want and don't, how can things work until that becomes a norm?
Highlights
It Pushes You To Realize What Consent Is, And The Issues It Causes When You Don't Seek It Out
Follow Wherever I Look on Twitter or Like us on Facebook.