We finally get to move to B2, but what it takes to get there means Rachel having to step up and not completely rely on Zack.
---
Network
Crunchyroll
Director(s)
Kentarou Suzuki
Writer(s)
Yoshinobu Fujioka
Air Date
8/11/2018
Taking Down Cathy: Cathy, Zack, Rachel
The forever cackling, long has overstayed her welcome, Cathy, is finally dealt with. For after Rachel dealing with the side effects of those drugs driving Zack mad, they end up in her final run: A Firing Squad room. One in which she expected, with giving Rachel a gun, between her or Zack, one would kill the other and she'd get to judge them. Alas, Rachel is against this and Cathy is so perturbed she leaves the safety of her box and walks outside. Leading to her eventually getting shot by a gun Rachel was hiding and Zack finishing her off. Though, not before taking a few shots to his body and seemingly attempting to kill himself rather than kill Rachel for Cathy's amusement.
Commentary
Where is a Wizard of Oz
.gif when the munchkins celebrate a house being dropped on someone? Because I really couldn't deal with Cathy for another episode. She was a coward hiding behind screens and glass and it showed that, when you remove that protection, she is highly vulnerable and can't fight. But, like those who died before her, there is a serious need to question who she was before all this. Something this show only continues to answer for Zack which is fine and all, but developing the floor judges would be nice, you know? It doesn't have to be on par with Zack but do more than present a psychopath and let that be it.
Time to Say Goodbye: Zack, Rachel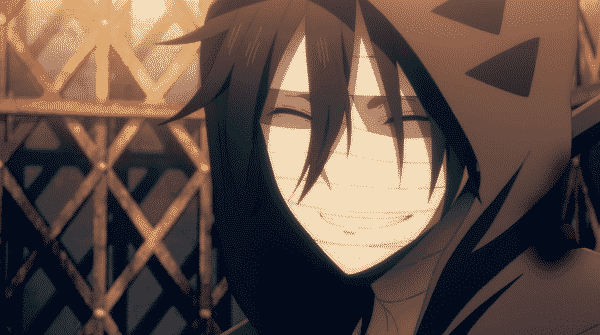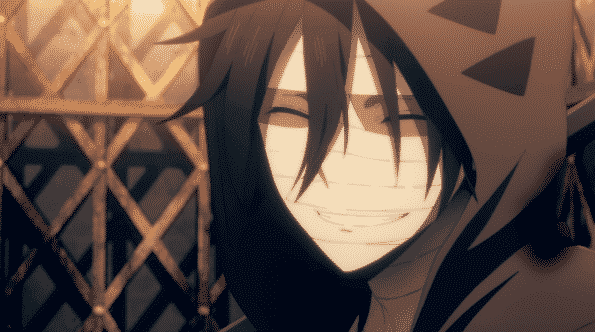 After nearly killing himself, on top of being shot multiple times, never mind injuries from other floors, Zack seemingly dies. He dies just as Rachel reveals she went to the counselor because she saw someone get killed. Leaving us to wonder if Zack is really dead, and considering the pool of blood he likely is, or if maybe he may bounce back from oblivion and continue to act as a bodyguard? For with Rachel moving to a new floor, and the floor judges making things harder as you get closer to the surface, she needs Zack.
Commentary
I hope, so badly, that B2 floor judge compensates for the hell we went through listening to Cathy's annoying and generic laughter. Also, if Zack is truly out of the picture, us finally deep diving into Rachel's issues. For reasons I may never understand, despite her being our entryway into this multi-level hell, we barely know a thing about Rachel besides physical characteristics and that she is religious.
Which isn't to imply getting to know Zack wasn't fun. It's just, reflecting on it now, just like Cathy's cackle, Zack's backstory wasn't necessarily new and vibrant. An abused child turning into a killer? One with some warped sense of justice? To me, the main issue with Angels of Death is that, it presents what could be intriguing psychological profiles, but it never looks into the depth of the characters and makes their trauma more than a trigger for blood, screaming, maniacal laughter, and other expected noises and visuals. Angels of Death solely delivers the minimum and rarely reaches a point where you feel, story-wise, there is a significant effort being made.
Highlights
Cathy is finally dead and we moved on to another floor.
Rachel revealed a slither of her past, in the form of saying she ended up in this hell because she saw someone die.
Low Points
Taking note the effort it takes to make anime, it makes you wonder why there wasn't as much effort put into a compelling story? One with characters who could be seen as fleshed out.
Follow Wherever I Look on Twitter, Like us on Facebook and Subscribe to the YouTube Channel.
---
Previous Episode's Recap
[visual-link-preview encoded="eyJ0eXBlIjoiaW50ZXJuYWwiLCJwb3N0IjoyNDk0NSwicG9zdF9sYWJlbCI6IlBvc3QgMjQ5NDUgLSBBbmdlbHMgb2YgRGVhdGg6IFNlYXNvbiAxLyBFcGlzb2RlIDUgXCJEb24ndCBMZXQgTWUgS2lsbCBZb3UgSnVzdCBZZXRcIiAtIFJlY2FwLyBSZXZpZXcgKHdpdGggU3BvaWxlcnMpIiwidXJsIjoiIiwiaW1hZ2VfaWQiOjI0OTQ3LCJpbWFnZV91cmwiOiJodHRwczovL3doZXJldmVyLWktbG9vay5jb20vd3AtY29udGVudC91cGxvYWRzLzIwMTgvMDgvQW5nZWxzLW9mLURlYXRoLVNlYXNvbi0xLUVwaXNvZGUtNS1UaXRsZS1DYXJkLnBuZyIsInRpdGxlIjoiQW5nZWxzIG9mIERlYXRoOiBTZWFzb24gMS8gRXBpc29kZSA1IFwiRG9uJ3QgTGV0IE1lIEtpbGwgWW91IEp1c3QgWWV0XCIgLSBSZWNhcC8gUmV2aWV3ICh3aXRoIFNwb2lsZXJzKSIsInN1bW1hcnkiOiJBIHNtYWxsIGdsaW1wc2UgaW50byBaYWNo4oCZcyBjaGlsZGhvb2Qgc2F2ZXMgeWV0IGFub3RoZXIgYXNpbmluZSBlcGlzb2RlIG9mIEFuZ2VscyBvZiBEZWF0aC4iLCJ0ZW1wbGF0ZSI6ImRlZmF1bHQifQ=="]
---
---
---