As Christmas approaches, Adachi challenges herself to ask Shimamura a simple question so that she can secure quality time.
---
| | |
| --- | --- |
| Director(s) | Kuwabara Satoshi |
| Writer(s) | Oochi Keiichirou |
| Aired (Funimation) | 11/6/2020 |
This content contains pertinent spoilers.
Recap
A Forehead Kiss – Hina, Nagafuji
It still remains difficult to say what Hina and Nagafuji have going on. Yes, they are friends, similar to Adachi and Shimamura, but as Nagafuji continues to push the forehead kiss, and Hina admittedly enjoying it, could there be more there? Mind you, there is a certain level of shame for Hina, as shown when Nagafuji's mom walks in on the moment, and she freaks out. Yet, when someone does interrupt an intimate moment, it can be jarring.
The Closer I Get To You – Adachi, Shimamura
Adachi is struggling to ask Shimamura to hang out during Christmas, and her anxiety is clear as day to Shimamura. However, while Shimamura can pick up on the tightness of Adachi's face, the actual reason for the anxiety she misses the point of.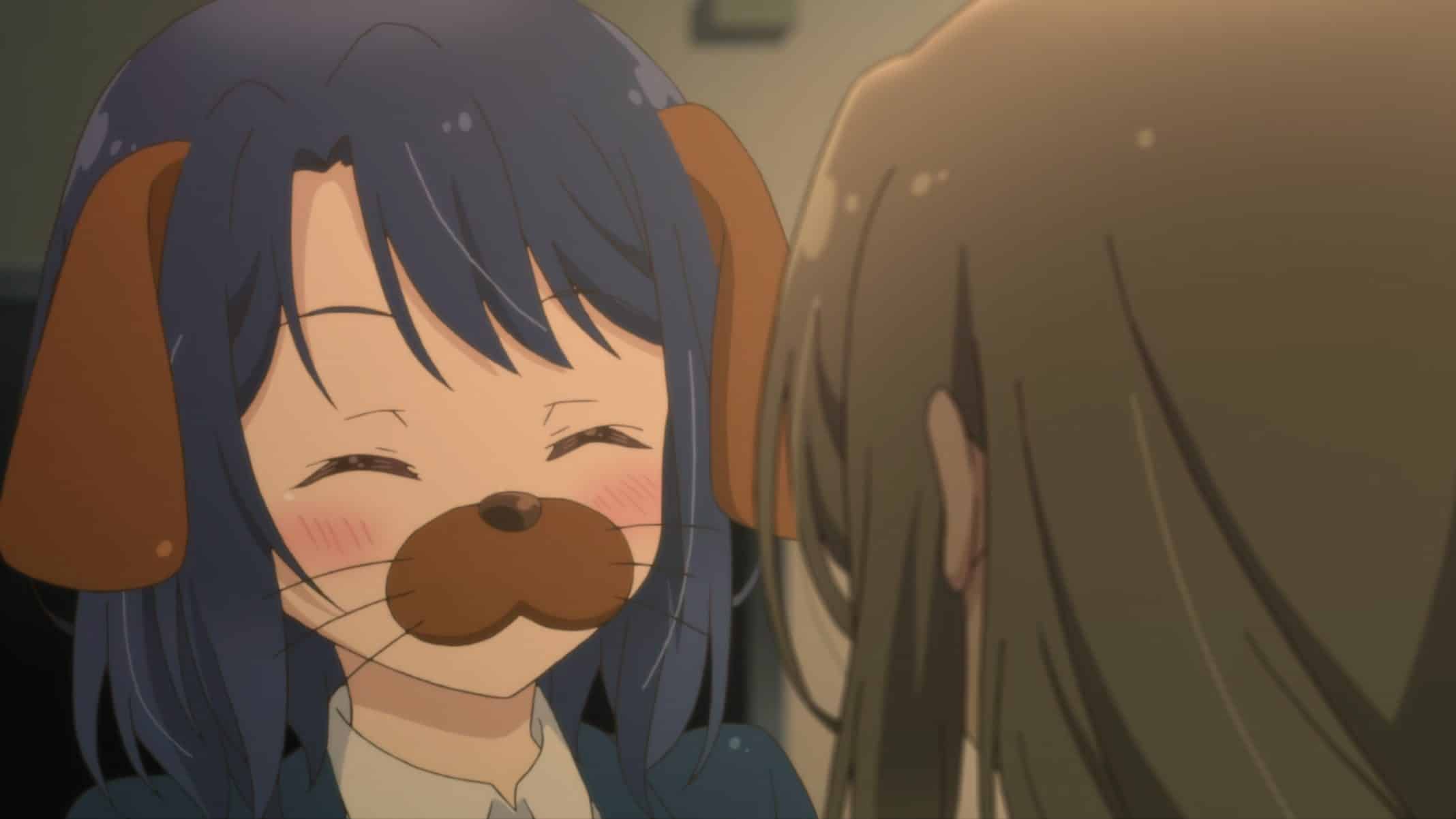 For in Shimamura's mind, Adachi asks her to spend Christmas together because she has no other friends to ask and isn't close to her mother. She doesn't see the feelings Adachi has and picks up on the few slips of the tongue that reveal Shimamura means something to her. Which, for now, is fine. However, with Shimamura realizing she is in a power position and capable of hurting Adachi, she could be more careful about what she says.
Especially since she doesn't seem willing to rebuild what would be lost by speaking without a filter.
Review
---
Community Rating:
---
Highlights
Despite 5 Episodes of Watching Adachi Struggle, It Isn't Getting Old [87]
Usually, we're the type to say, around this point, this needs to pick up, this needs to change, and we're getting frustrated by how long everything is taking. However, I think Adachi is written in such a way that it's not that you are being patient with her, since that has a certain connotation to it. Rather, you recognize that if she rushed things, the magic would be gone.
Adachi's exploration of her feelings can bring a sense of nostalgia, while watching her daily, or weekly, struggle with speaking to Shimamura, trying to secure alone time, and form one of the first significant relationships in her life, needs that slow build. For far too often, in romance movies, or even shows, all the little things are put into montages and tossed aside or made to feel cheesy. With Adachi, asking Shimamura out for a holiday, or just trying to spend some time with her without the need to compete, you get it. It's something that you had to work up to, and while sometimes you were able to blurt it out, other times you stuttered.
So with Adachi, you either get to relive a memory or live vicariously and wonder what life would have been like if you felt as compelled as you needed to so that you'd speak up.
Wondering If Hina and Nagafuji Are Meant To Show A Close Relationship But Without Romance [85]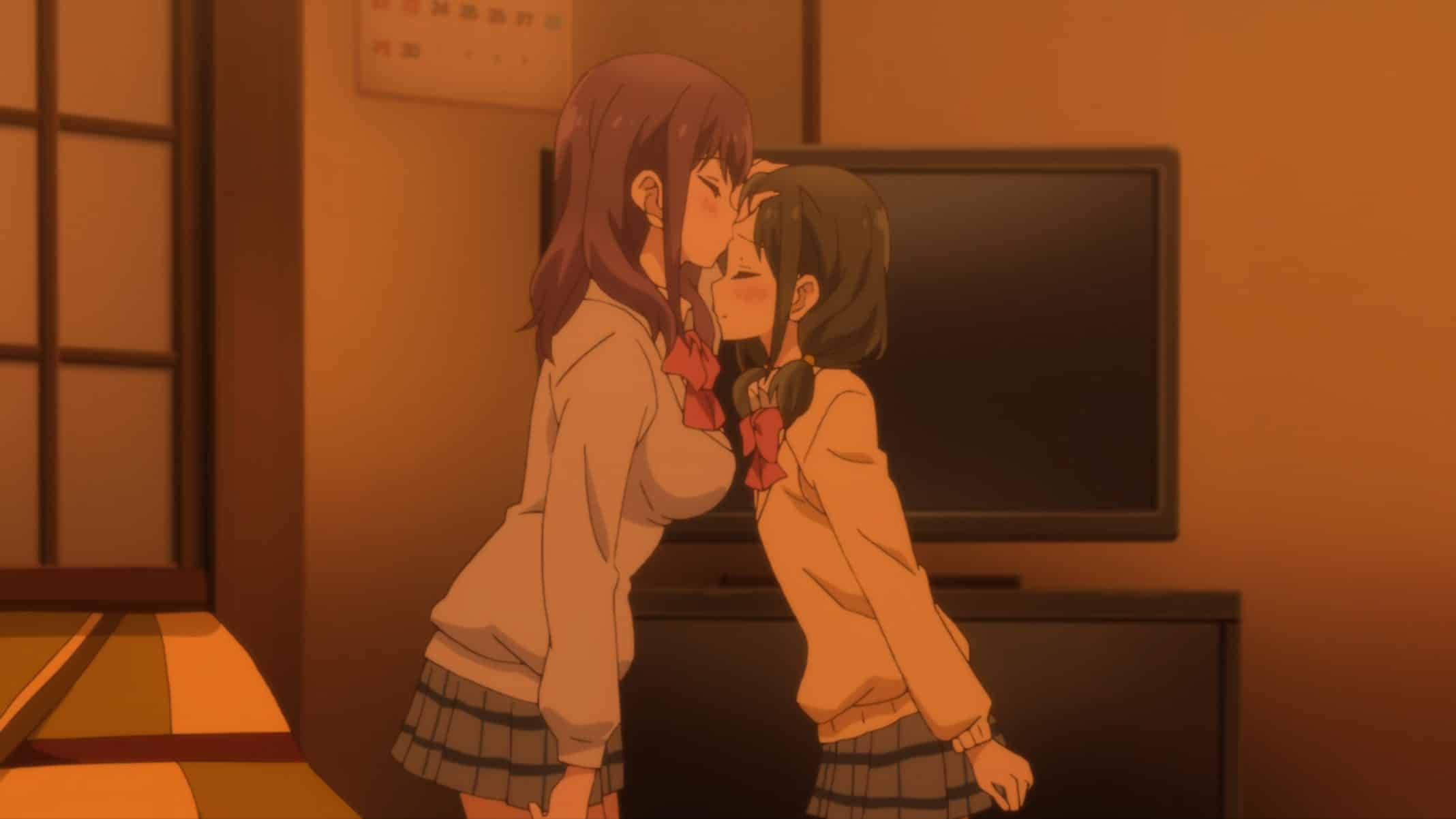 The benefit of the Nagafuji and Hina relationship is that, like Adachi and Shimamura's, it explores an intimate relationship between two people. However, they act as an almost contrast since it isn't pushed that they could be romantic. Granted, Hina's desire to touch Nagafuji inappropriately paired with Nagafuji's forehead kisses could lead some to say otherwise. But, one could also submit that without either noting the desire to explore their sexuality or intimacy beyond what we've seen, this is just their dynamic.
Which we enjoy because it reminds you that both sides are natural. Be it falling for your best friend or having a relationship that could seem weird from the outside, but be perfectly platonic and normal between you two.
Summary
---
Community Rating:
---
Despite 5 Episodes of Watching Adachi Struggle, It Isn't Getting Old
Wondering If Hina and Nagafuji Are Meant To Show A Close Relationship But Without Romance
The slow burn that is Adachi to Shimamura continues to be pleasant and trigger both love gained and passed up on.