Shimamura encounters Adachi's mother, and with that, she seems to double down on compensating for what Adachi appears to lack at home.
---
Director(s)
Satoshi Kuwabara
Writer(s)
Keiichirō Ōchi
Aired (Funimation)
10/30/2020
Introduced This Episode
Haha Adachi
Itou Shizuka
Imouto
Tanaka Takako
This content contains pertinent spoilers.
"High School Girls on Holiday" Recap
The Alien Makes A New Friend – Yashiro, Shimamura, Imouto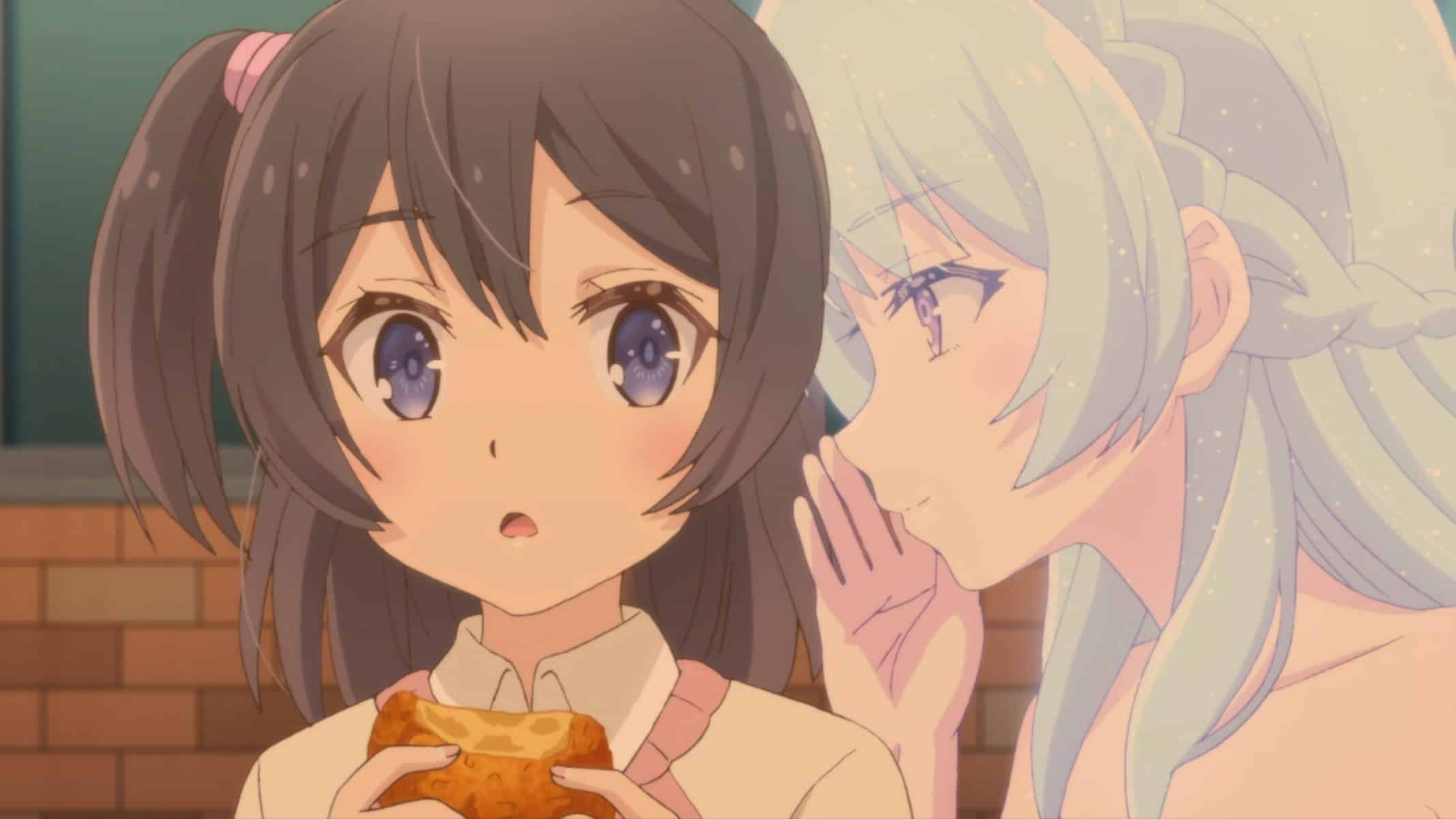 Yashiro, who remains mysterious and possibly the alien she claims to be, finds herself meeting Imouto, Shimamura's shy little sister. Naturally, someone is a bit scared of Yashiro at first, but with seeing her like a fairy, she nicknames her Yachi. A nickname likely to be accepted since Yashiro is enamored as well.
Do You Know How To Love? – Haha, Adachi, Shimamura
Why is it Adachi is so shy, doesn't like groups, and feels so inhibited when it comes to asking Shimamura for any type of affection? Well, her mother, Haha. We know this because Shimamura, while doing a trial membership at a local gym, runs into Haha, and being that Adachi hasn't introduced her family and rarely talks about them, neither Haha or Shimamura recognize one another. But, the Adachi name rings like a bell for Shimamura, so she takes an interest.
Thus leading to Shimamura beginning to understand why Adachi doesn't talk about her mom. For whether it is the lack of praise or warmth when speaking about her, Shimamura doesn't perceive Haha as the kind of mom anyone would want to have – and has the audacity to criticize and challenge her. At first, this is taken as an insult but Haha, strangely, allows it to evolve into a teachable moment. One that leads her to try to do better with Adachi who is so confused by their mother making an effort beyond providing housing and food.
Yet, being the humble young woman she is, Shimamura makes no claims to Haha's changed behavior. In fact, it probably pushes her to realize why Adachi is so shy and leads to her pushing her out of her shell even more. Which, through doing karaoke, it shows the master plan is working.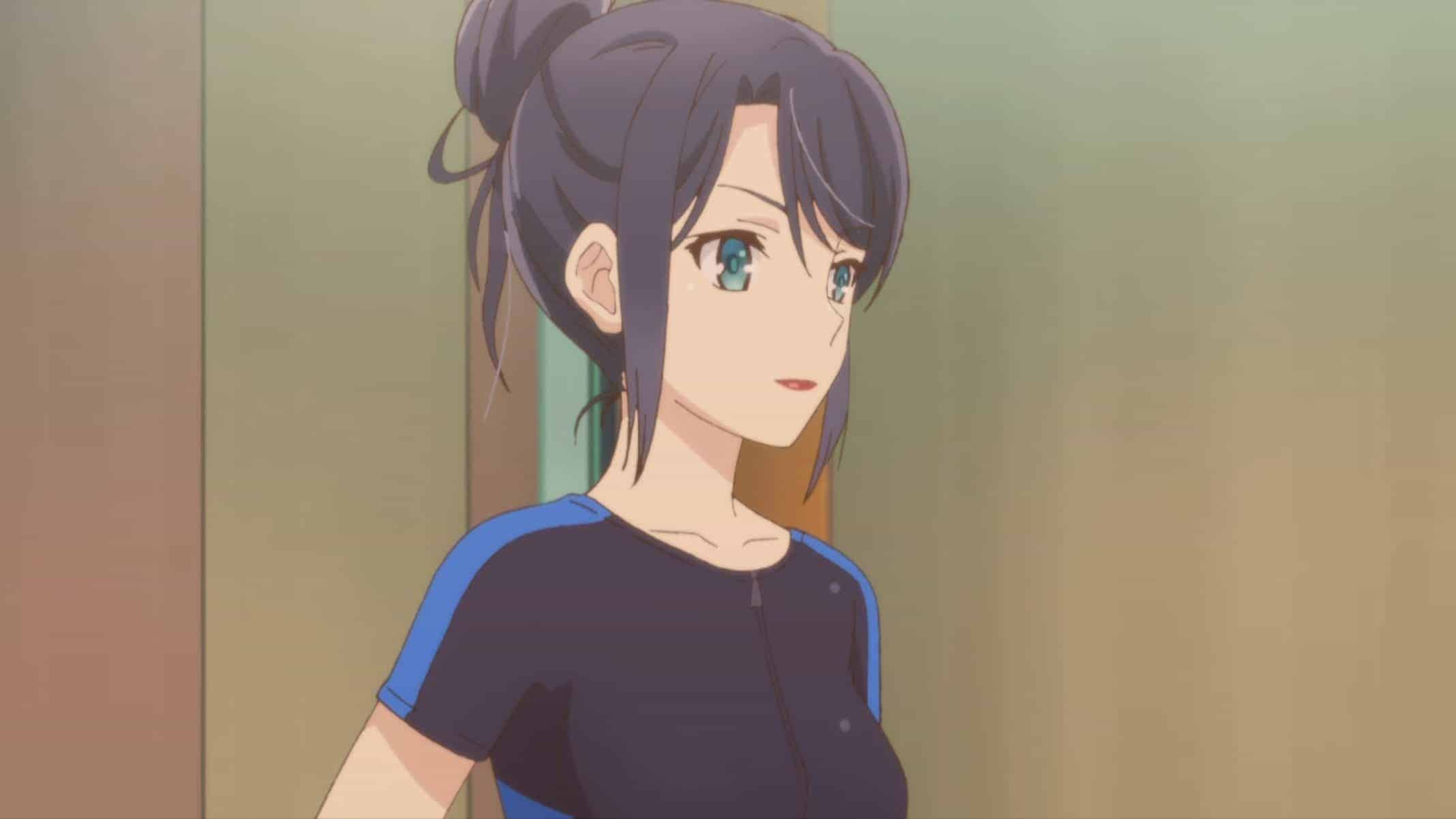 However, with every push and bit of growth that Shimamura is the catalyst, it makes Adachi feel closer and closer to her. And be it to compensate for the physical affection she lacks from her mom or specifically wanting Shimamura to do so, she asks of her to pat her head, and Shimamura obliges. Leaving Shimamura understanding that her dear friend really wishes to be coddled.
Things To Note | Question(s) Left Unanswered
Anyone else weirded out by that guy at the pool? What was his deal?
Review
---
Community Rating:
---
Highlights
Adachi Coming Out Of Her Shell
With meeting Haha, you get this backstory to Adachi that furthers her humanity and helps you understand who she is. Also, it allows you to understand why she has a crush on Shimamura. Through her, she gets nearly everything she lacks. Shimamura holds her accountable, provides more than the basics, and presents her with affection. On top of that, while it is difficult to accept it, I'd even say Shimamura is helping Adachi figure out how to be in a group outing without feeling isolated or like a spare tire.
As for what Adachi brings to Shimamura's life? Well, that could be developed more.
Summary
---
Community Rating:
---
Adachi Coming Out Of Her Shell - 84%
With development focused on Adachi's backstory, your desire to ship her with Shimamura grows.