While Jonah continues to show he has a communication problem, and Cyrus may have a future as a therapist, Bex has big news!
---
Network
Disney Channel
Director(s)
David Kendall
Writer(s)
Elena Song, Suzanne Weber
Air Date
8/10/2018
Why Can't We Be Friends?: Cyrus, Buffy, Amber
With Amber and Cyrus becoming friends, this again pushes Buffy to question why Cyrus has a love for people she doesn't get along with. But, since this isn't like TJ, and Amber hasn't done anything directly to Buffy, he mediates them coming to terms and maybe even friends. Which works.
Commentary
Granted, it had to be months, if not a year ago, but is Cyrus really going to let all Amber did to Andi go? With Buffy bringing that up, while you have to give Cyrus props for being mature and letting Amber grow, it isn't like he saw that happen. Unless the argument is, him seeing her go to therapy, even if just because her parents said she should, is good enough for him.
But, with now Buffy and Cyrus befriending her, does this mean Andi might too? She tried before, in a similar manner to Cyrus, but that bit her in the behind. So will it be a case of once bitten, twice shy or will the co-signing by Buffy and Cyrus mean a smooth transition?
Oh, and before I forget, why does Amber have no friends her age? While only separated by one or two grades, I will forever find myself questioning why she is hanging around middle schoolers. Especially if, considering she is working, though possibly under the table, somewhere around 16. Meanwhile, at most, I think Andi and her friends are 14?
We Probably Should Have Talked About This: Jonah, Andi, Celia
Jonah and Andi have their first date and it gets ruined by Jonah saying he is going to be gone for 8 weeks for an ultimate frisbee camp. Something he just decided to do a few days ago. Which comes as a bit of a shock to Andi since she didn't hear about him failing at the tryouts nor was there a discussion about him being away so long.
But, at least she has Celia, who misses her Ham dearly, to keep her company.
Commentary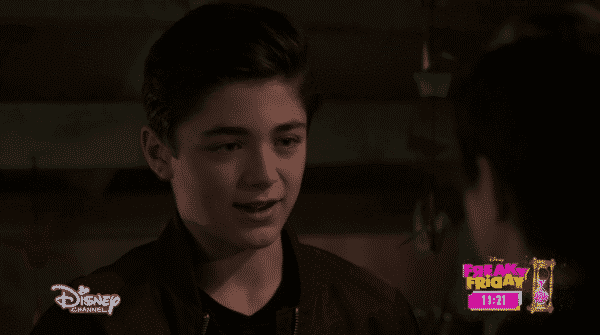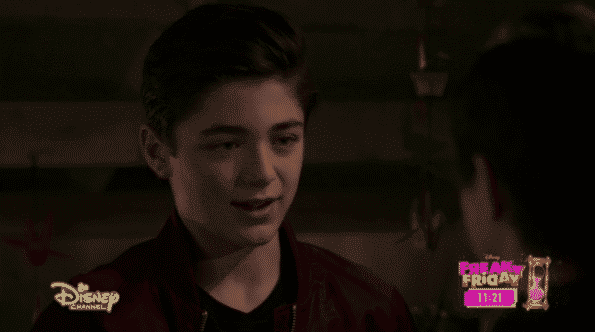 Jonah just learned how to accept labels, be comfortable in his relationship, despite Andi having other male friends, and make an effort. So, let's just take note of how far he has come. However, communication still is an issue for 8 weeks, which is summer, is a lot. Especially for someone like Andi who feels deeply and Jonah knows this. Hence why he buttered her up with a date before telling her this.
Leading for the need to remember, this child is 14 and his last relationship was with Amber. Someone who kept him on a tight leash and made it so him feeling free enough to do what he likes, without guilt, wasn't possible. With that said, is it safe to assume Jonah's folks got money if they can afford an 8 week, likely sleepaway, camp?
Three Little Words Inspire Four: Bex, Bowie
While their daughter goes on a date, Bex and Bowie have an unofficial one of their own. It's just Bowie making lunch and watching some sci-fi but it turns into cuddling and Bex falling asleep on Bowie's lap. Later turning into him saying he loves her and Bex deciding she is going to propose to Bowie!
Commentary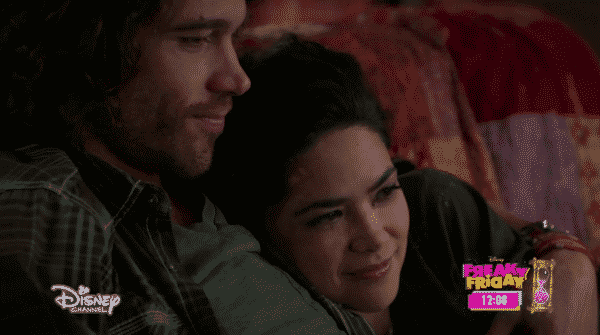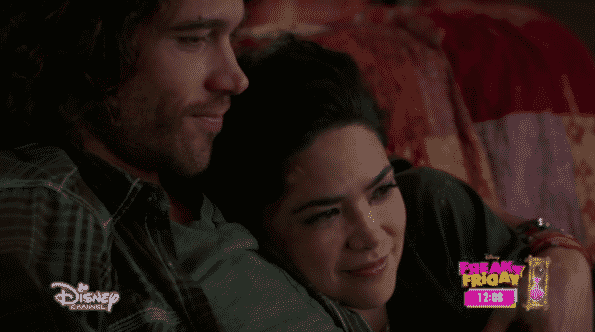 I really don't think they are getting married in the season finale. First off, Ham is gone and so is Jonah. That means Ham wouldn't be able to give away his daughter and Jonah wouldn't be the ring bearer. Second, Andi is involved. Do you think she is going to allow this not to be as romantic and planned out as possible? For even if the wedding was hosted at Celia's, or Cloud Ten, that takes more than a day.
Which may lead you to think: Well, they could just do justice of the peace. Let's be real, this wedding has been a long time coming and for it to not involve a ceremony would discredit the build to that moment. One which could include us meeting Bowie's people and Andi, FINALLY, getting to see her father's side of the family. For while his dad is dead, if I recall right, there is still his mom and extended family. I would say friends too, but you know adults don't have friends. Outside of family, everyone else is either a customer or providing customer service.
That may not be sarcasm but the truth, by the way.
Highlights
Andi went on her first date and Bex and Bowie had their first date in a long time.
Bex talking about proposing to Bowie flips gender expectations.
Cyrus showing his knack for mediation, likely after watching his parents.
On The Fence
Jonah showing there is still a whole lot of room to grow.
Buffy's boy obsession dying down for an episode.
Follow Wherever I Look on Twitter, Like us on Facebook and Subscribe to the YouTube Channel.
---
Previous Episode's Recap
[visual-link-preview encoded="eyJ0eXBlIjoiaW50ZXJuYWwiLCJwb3N0IjoyNTA1MiwicG9zdF9sYWJlbCI6IlBvc3QgMjUwNTIgLSBBbmRpIE1hY2s6IFNlYXNvbiAyLyBFcGlzb2RlIDIzIFwiQm91Z2h0LCBMb3N0LCBvciBTdG9sZW5cIiAtIFJlY2FwLyBSZXZpZXcgKHdpdGggU3BvaWxlcnMpIiwidXJsIjoiIiwiaW1hZ2VfaWQiOjI1MDU5LCJpbWFnZV91cmwiOiJodHRwczovL3doZXJldmVyLWktbG9vay5jb20vd3AtY29udGVudC91cGxvYWRzLzIwMTgvMDgvQW5kaS1NYWNrLVNlYXNvbi0yLUVwaXNvZGUtMjMtQm91Z2h0LUxvc3Qtb3ItU3RvbGVuLVdhbGtlci1hbmQtQW5kaS5wbmciLCJ0aXRsZSI6IkFuZGkgTWFjazogU2Vhc29uIDIvIEVwaXNvZGUgMjMgXCJCb3VnaHQsIExvc3QsIG9yIFN0b2xlblwiIC0gUmVjYXAvIFJldmlldyAod2l0aCBTcG9pbGVycykiLCJzdW1tYXJ5IjoiQ291bGQgZXZlcnlvbmUgZW5kIHVwIGhhcHB5LCBldmVuIEFtYmVyLCBieSB0aGUgdGltZSB0aGUgc2Vhc29uIGlzIG92ZXI/IFdlbGwsIG91dHNpZGUgb2YgTWlyYW5kYSBhbmQgTW9yZ2FuLiIsInRlbXBsYXRlIjoiZGVmYXVsdCJ9″]
---
---
---