Alexa & Katie: Season 1/ Episode 7 "The Play, Part 2" – Recap/ Review (with Spoilers)
Alexa's dependency on Katie becomes an issue when she realizes Katie has the potential to have other friends. Network Netflix Director(s) Jeff Melman Writer(s) Todd Linden Air Date 3/23/2018 Actors Introduced Bennett Leonard Robinson But She Was My Friend First: Katie, Alexa, Dylan Despite Katie and Alexa having two other friends, take note that Alexa…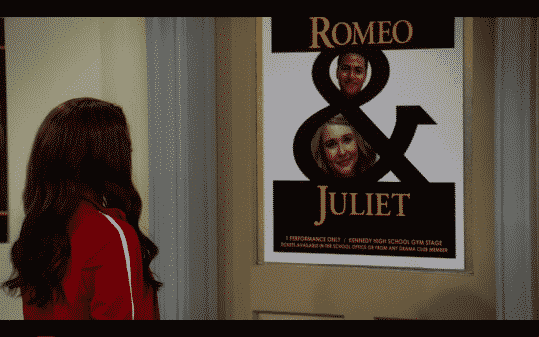 Alexa's dependency on Katie becomes an issue when she realizes Katie has the potential to have other friends.
---
Network
Netflix
Director(s)
Jeff Melman
Writer(s)
Todd Linden
Air Date
3/23/2018
Actors Introduced
Bennett
Leonard Robinson
But She Was My Friend First: Katie, Alexa, Dylan
Despite Katie and Alexa having two other friends, take note that Alexa doesn't really hang out with them alone. They know each other, will sit together at lunch, but she doesn't pursue a personal relationship with them. So with Katie getting the attention of a Kendall, Beth, and having practice with Ryan, Alexa gets jealous. To the point of even trying to use Dylan to make Katie jealous but that doesn't work.
Commentary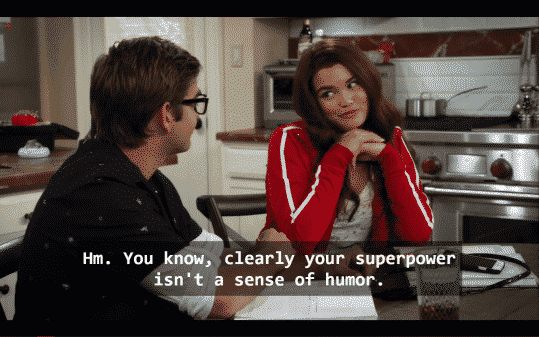 So let's all say it at once: Alexa is a spoiled brat. She has a two-parent household, a brother who can be a little mean, but still loves her, seemingly money isn't an issue and her mom is a super mom. I'm talking, still doing her job yet has time to worry about Alexa's health and make a bunch of costumes for the play. Yet, one thing doesn't go her way, she goes to the extreme. Not getting punished, she does the most to get attention. Gwenny not fighting with her, oh, it is time to piss her all the way off. Oh, Katie doesn't want to take note of her, let's just ruin the play which she, and a dozen of other people, worked so hard on.
I mean, it is understood that with her getting cancer there is a fear of things changing, but that excuse never was strong enough to justify anything she has done. Making the fact she is so enabled to do whatever she wants irritating.
What About Those Who Can't Be Supermom?: Lori, Jennifer, Katie
As noted before, Jennifer doesn't have a super mom ability. Is she a good mom, tries her best, works really hard to make sure you have food, lights, a roof, bed, and home mom? Absolutely. However, she needs a life too. Something which she feels isn't really noted as Lori gets so much attention and credit. Thus leading to her acting a little loopy. However, with meeting Ryan's separated dad Bennett, she gets a bit of a distraction.
Though the true reprieve is when reading the program, Jennifer sees a long thank you from Katie noting how her hard work inspires her. Making he feel she did contribute something.
Commentary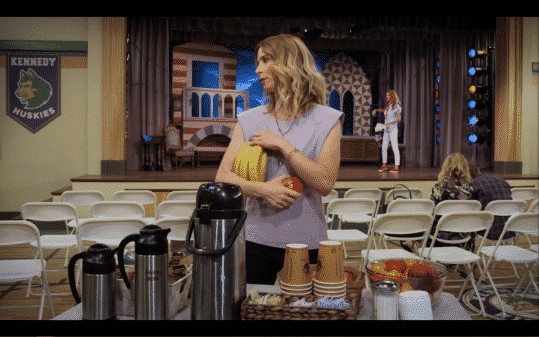 Wouldn't it be a funny sitcom thing if Bennett and Ryan end up dating Jennifer and Katie? Maybe it would be a bit too Nickolodean, the idea that if their parents married they would be step-siblings, but until then it could be weird and cute. Also economical since, with Jennifer taking food from that school break table, things clearly are worse than I've given credit for.
Making you wonder, if the show ventures towards having a serious moment, would it possibly be Jennifer losing her home possibly? I could imagine a season 2 featuring both families living in the same house.
You Give Me Fever: Alexa, Katie, Ryan, Lori, Jennifer
With her being a slightly nerdy 14-year-old girl, who pretty much is always under Alexa, it seems natural that Katie has never been kissed. Though, with Ryan being shy, and a bit nerdy himself, of course he has never kissed a girl either. Making for their first kiss to be special, awkward, and yet cute for the audience. However, sadly Alexa isn't there for most of the anxiety. Lori is. Which adds fuel to Jennifer's fire but, in the end, Jennifer got what she needed in Katie's note.
As for Alexa, with her getting a fever from working herself up, while she has made up with Katie, it is figured that, despite Alexa's doing, the play going off well, she is going to hang with them. You know, have fun at the after party and get to play the lead character of her own world. But, with having a fever comes the need to go to the hospital, and despite Alexa pushing people's boundaries and testing her relationship with them, in the bed Katie joins Alexa – leading to them talking about the kiss.
Commentary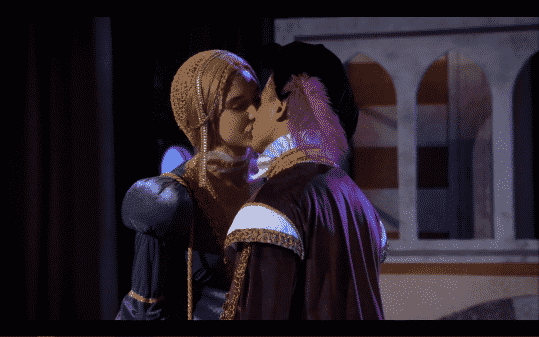 I sometimes wonder what this show would be like if Katie was the lead. Can you imagine, a girl whose mom works hard to present the idea they are middle class but in truth, they are struggling. Her dad is completely absent from her life, doesn't even come to her play or communicate with her. The mom, by no means a supermom, getting jealous when other moms can do more, and seeing her daughter get those special talks with them. Also, the show being not in front of a live audience so that means less theatrics too.
Wouldn't you watch that?
Highlights
A continued reminder that Jennifer is out here struggling, but still making a way so her kids won't have it as tough.
Katie seeming more like a genuine person every episode.
A possible love interest for Katie and Jennifer, and maybe Dylan, with time, for Alexa.
On The Fence
Alexa becoming more of a brat each episode and while you understand why, it being hard to excuse. Even if you factor in the cancer.
---
Follow Wherever I Look on Twitter or Like us on Facebook.
---
Previous Episode's Recap
[visual-link-preview encoded="eyJ0eXBlIjoiaW50ZXJuYWwiLCJwb3N0IjoxOTkwNCwicG9zdF9sYWJlbCI6IlBvc3QgMTk5MDQgLSBBbGV4YSAmIEthdGllOiBTZWFzb24gMSwgRXBpc29kZSA2IFwiUGljdHVyZSBEYXlcIiAtIFJlY2FwIHwgUmV2aWV3ICh3aXRoIFNwb2lsZXJzKSIsInVybCI6IiIsImltYWdlX2lkIjoxOTkwNSwiaW1hZ2VfdXJsIjoiaHR0cHM6Ly93aGVyZXZlci1pLWxvb2suY29tL3dwLWNvbnRlbnQvdXBsb2Fkcy8yMDE4LzA0L0FsZXhhLUthdGllLVNlYXNvbi0xLUVwaXNvZGUtNi1QaWN0dXJlLURheS1MdWNhcy5wbmciLCJ0aXRsZSI6IkFsZXhhICYgS2F0aWU6IFNlYXNvbiAxLCBFcGlzb2RlIDYgXCJQaWN0dXJlIERheVwiIC0gUmVjYXAgfCBSZXZpZXcgKHdpdGggU3BvaWxlcnMpIiwic3VtbWFyeSI6Ikl04oCZcyB0aGUg4oCcVW5ncm91bmRhYmxl4oCdIGVwaXNvZGUgYWxsIG92ZXIgYWdhaW4sIGJ1dCBub3cgQWxleGEgaXMgdHJ5aW5nIHRvIHB1c2ggR3dlbm55IHRvIGJlIHdobyBzaGUgdXNlZCB0byBiZS4iLCJ0ZW1wbGF0ZSI6ImRlZmF1bHQifQ=="]
---
---
Follow, Like, and Subscribe
Community Rating: 0.00% (0) - No Community Ratings Submitted (Add Yours Below)