A Black Lady Sketch Show: Season 4, Episode 3 "Pre Ph.D, Based on a Novel by Sapphire" – Review
A Black Lady Sketch Show continues to be highly relatable with a particular standout performance by Gabrielle Dennis.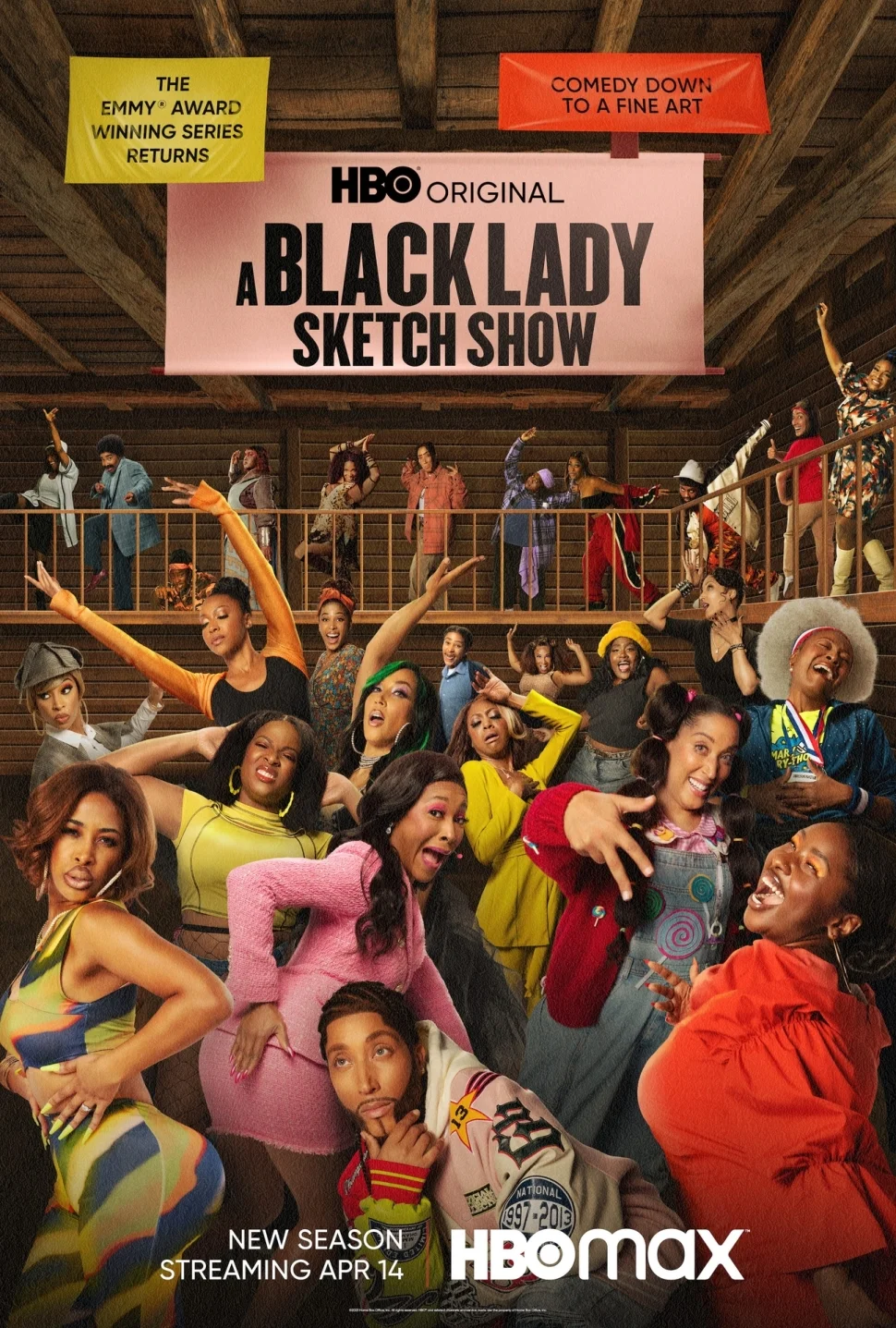 Aired (HBOMAX)

April 28, 2023

Director(s)

Bridget Stokes

Creator/Executive Producer

Robin Thede

Head Writer(s)

Chloé Hilliard




Monique Moses

Cast

Robin Thede




Gabrielle Dennis




Skye Townsend




DaMya Gurley




Tamara Jade




Angel Laketa Moore
Recap
This content contains pertinent spoilers. Also, images and text in this post may contain affiliate links which, if a purchase is made from those sites, we may earn money or products from the company.
One of the smartest aspects of "A Black Lady Sketch Show" is its title. It's blunt, comically candid, yet sly in who it intrigues and who it turns away. In a showbiz world where executives constantly try to appeal to certain demographics, "A Black Lady Sketch Show" says what the show is about and who the potential audience is. In a highly polarized and racially divided environment, "A Black Lady Sketch Show's" title will interest some and discourage others. Perhaps it wants to keep those turned off by the title away from the show. But for those who prejudge the show and think you have to be Black or a woman to "get" the humor, heed my anecdotal advice as a Brown guy when I say: Not at all, buuuuuut it might help.
I'm neither Black nor a lady, and I wonder if some jokes don't land because of my identity. But you can be of any race or gender and know this show is funny. I know what I'm watching is a classic comedy with relatable premises, all performed by rising stars.
Sketch 1: Curzuz
This is one of those sketches where I wonder if my identity keeps me from fully understanding the humor. "Curzuz" shows a rap battle between two witches; while Thede and Townsend sound quite similar to two real female rappers with their own beef, the concept felt thin and more like a background poster pun than a full-formed sketch. But the sketch keeps the energy up and knows exactly when to cut to a crowd reaction. The fiery, ever-enthusiastic dancer is the best part.
Sketch 2: Black Table Talk with Dr. Haddassah
"I thought the topic was acting for activists!"
Robin Thede's fantastic character, Dr. Haddassah, returns to trade barbs with Colman Domingo. The moment Dr. Haddassah starts to say "Colman Domingo" like a jumbled expletive, you know you're in for a good time. The still criminally-underrated Domingo got a chance to show off his comedy chops as an exasperated version of himself. But the sketch feels wonderfully improvised and like the origins of a classic road trip comedy.
Quick note: you'll want to pause the fake credits to catch all the visual jokes.
Sketch 3: Karlie Chanel in One Helluva Pitch
"My old rival: gas station TV."
From this moment forward, Gabrielle Dennis steals the show. Dennis gives a terrific physical performance as Karlie Chanel: one that never loses its sunny attitude or eye on the sale. The premise has a lot of potential in trying to hustle Satan into giving you a talk show, but I think it wasted a potential beat by not showing what Chanel's hit show on Mars would look like.
Sketch 4: Deena Daleedah The Speed Walking Diva
"You got more fans than a church in summer."
Dennis swings in a different direction with Deena Daleedah, but still knocks it out of the park. Daleedah is dramatic, but we all know someone who spends time coaching and judging others as they sit and watch the action fly by them. Angel Laketa Moore adds a cherry on top by being obsessed with Daleedah and mimicking Dennis' actions in the background. Special recognition goes to Debra Wilson, who has known how to elevate any sketch for the past 25 years.
Sketch 5: This Nap-Kin All Be Yours
"The plastic lifestyle is longer than a Georgia voting line."
What if you got rid of your mom's plastic bag collection? In the last sketch (and my favorite) of the night, Dennis plays the "straight" character as the daughter of Kym Whitley's grieving mom. This sketch is the prime example of witnessing a possible cultural separation for me in the "cornerstone of every black woman's household," but storing plastic bags is universal. The premise and heightening jokes work as a filmed sketch AND a live sketch. Whitley fully commits as a mom who just experienced the worst loss in her life: her plastic bags.
[ninja_tables id="75085″]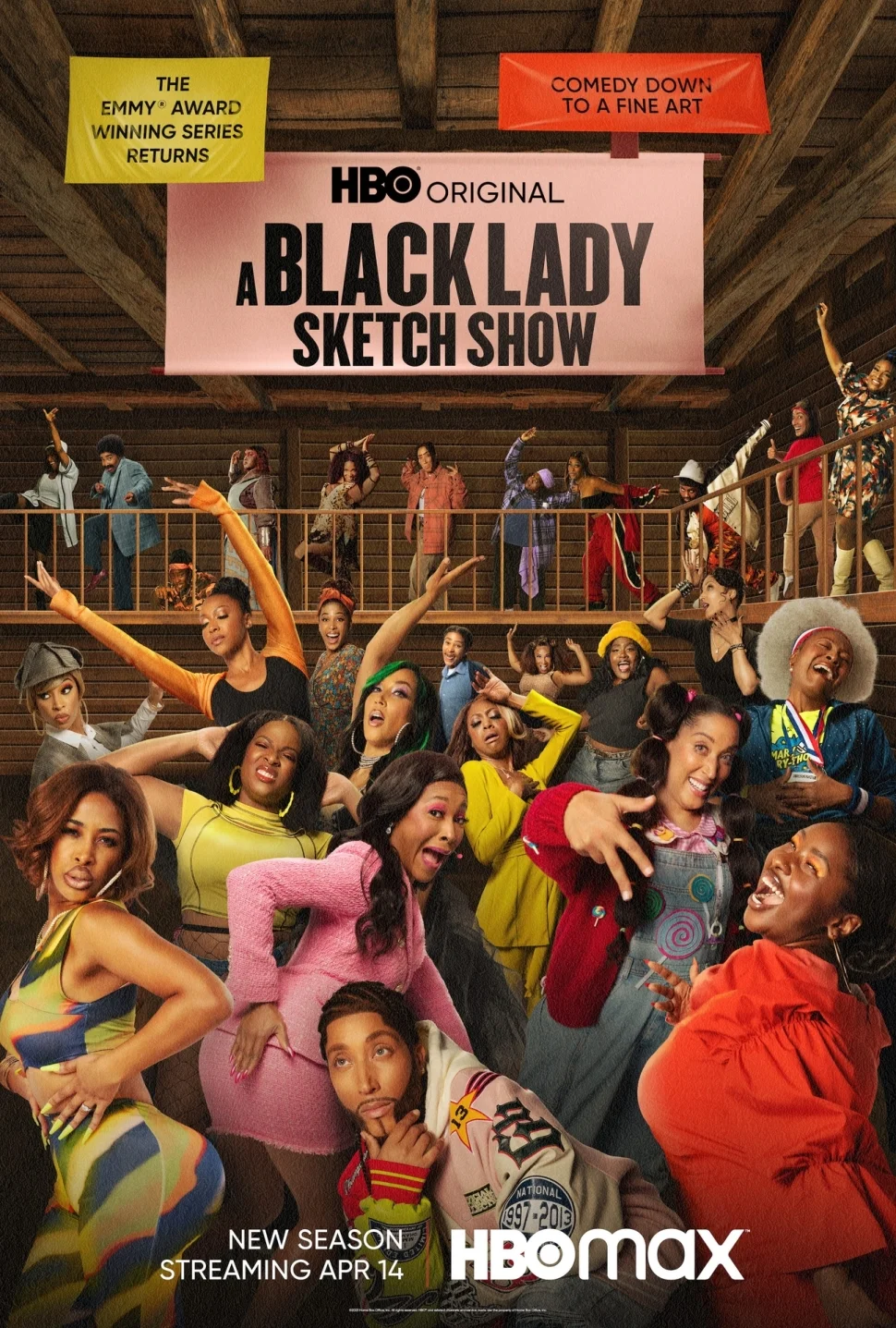 A Black Lady Sketch Show: Season 4, Episode 3 "Pre Ph.D, Based on a Novel by Sapphire" – Review
Overall
While some sketches felt thin this week, the show still garners laughs, relatability, and high energy.
Highlights
Gabrielle Dennis in "Helluva Pitch" and "The Speed Walking Diva"
Great guest performances
Disputable
Curzuz has a thin premise and "Helluva Pitch" ended abruptly
---
Follow, Like, and Subscribe
Community Rating: 0.00% (0) - No Community Ratings Submitted (Add Yours Below)