A Black Lady Sketch Show: Season 4, Episode 2 "What Kind of Medicine Does Dr. King Practice?" Review
"What Kind of Medicine Does Dr. King Practice?"  continues to find A Black Lady Sketch Show in a groove of quick outrageous yet relatable premises.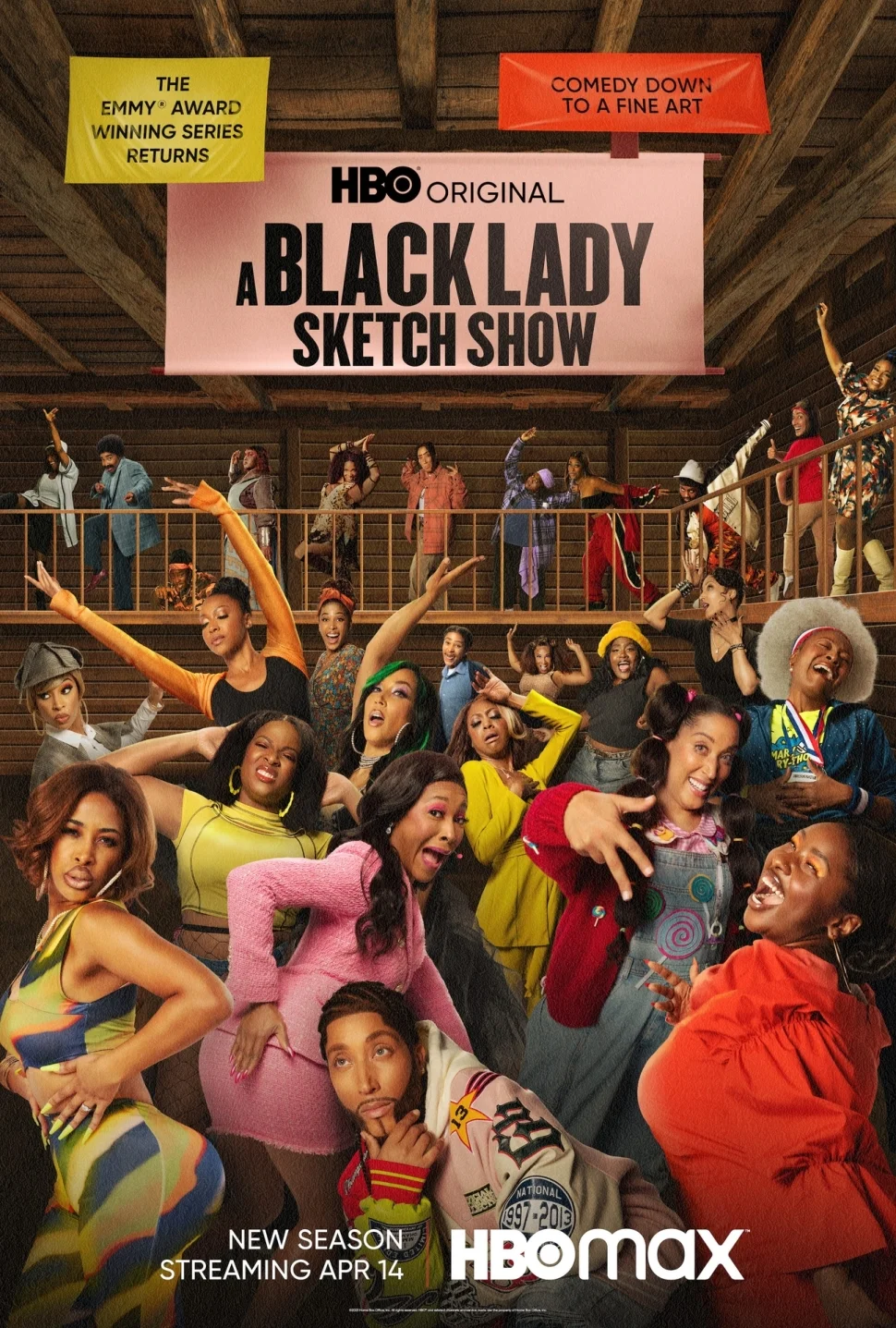 "What Kind of Medicine Does Dr. King Practice?" Season 4, Episode 2 of A Black Lady Sketch Show continues a great pace.
Aired (HBO MAX)
April 21, 2023
Director(s)
Bridget Stokes
Creator/Executive Producer
Robin Thede
Head Writer(s)
Chloé Hilliard
Monique Moses
Cast
Robin Thede
Gabrielle Dennis
Skye Townsend
DaMya Gurley
Tamara Jade
Angel Laketa Moore
Recap
This content contains pertinent spoilers. Also, images and text in this post may contain affiliate links which, if a purchase is made from those sites, we may earn money or products from the company.
Context: A Black Lady Sketch Show first premiered in 2019 and was created by Robin Thede, who has been writing and producing sketch comedy since 2007. The show features primarily Black female performers in various fast, five-jokes-per-minute sketches. Thede said she intends this show to be a launching pad for performers, helping them showcase their talents because "Black women are the funniest people on earth." Each season is concise, with plenty of guest stars, sketches, with a running storyline about these Black ladies enduring the end of the world, and, most importantly, it's funny.

A Black Lady Sketch Show continues a strong season with its second episode. The fourth season feels notably looser, faster, and more confident in its writing and editing, where even the scrapped jokes in the credits feel like golden one-liners. Compared to its first season, there was promise in its premiere and an understandable desire to please the masses. Four years later, the show knows its identity but still delivers concepts that range from outrageous to relatable.
Review
---
Community Rating:
---
Sketch 1: Baptism Runs on Dunkin'
"Nothin' but net and nothin' but God!"
Is that Derek Fisher?! Ten seconds later, my question was confirmed, and the hilarious premise was revealed. What if priests held a contest for dunking babies in holy water? In the style of those classic New York streetball And1 mixtapes, complete with judges and announcers. The sound design, the frenetic energy, cuts, reaction close-ups, and careless tossing of these baby dolls make the whole sketch funnier. The image of Dr. Julius Earning spinning a baby on his finger will now be a fond memory whenever I see a basketball spin.
Sketch 2: Whose Mans Is This?
"You can call me your pussy's professor. I'm 'bout to do a dick-sertation on that ass."
My favorite sketch from the second episode. I was immediately hooked by Townsend's New Orleans detective, like a Foghorn Leghorn that speaks in double-negatives and is immediately fun to imitate.
But just when I thought we would have a murder mystery, the twist is brought in by the hilarious and horrible Craigarious. Craigarious is unapologetically crass and makes his presence known in whatever room becomes his victim. He begs the question, "Whose mans is this?" That's the real mystery.
Sketch 3: Shit Talk
"You got more holes in your socks than your resume!"
We all deserve to host our own talk show, Shit Talk. The premise here is that two co-workers are able to vent about their work in a bathroom that resembles a talk show set. Besides the nice touch of decorating the set like a bathroom, the sketch heightens itself in creative ways by bringing in HR and the supplies-stealing CFO.
Sketch 4: Voice Text Menace II Society
"They asking us to leave."
Another character-driven sketch that looks fun to perform, but the concept has nowhere to go. While the initial joke of someone being on the phone during a movie is a fun but well-trodden area, the premise runs dry soon after as the character just becomes increasingly annoying, and the other customers can only be rude.
Sketch 5: What Up I'm Three-K
"Mommy, the big lady's scaring me."
What if your child had to compete with a full-grown adult to get into a school?
This sketch is funny with a continuing character, but the premise is still confusing. We know Thede's character isn't 3, which makes the shift anticipated, but what's unclear is if the mom is aware or why they wanted her in the school in the first place. Like in the horror movie Orphan, Thede reveals she's an adult woman. But we all know that.  What makes the sketch so terrific is Angel Laketa Moore's increasing anger and disbelief. "I'm going to tell you something that I told my husband when he shared his fetishes with me. This is not normal."
[ninja_tables id="75085″]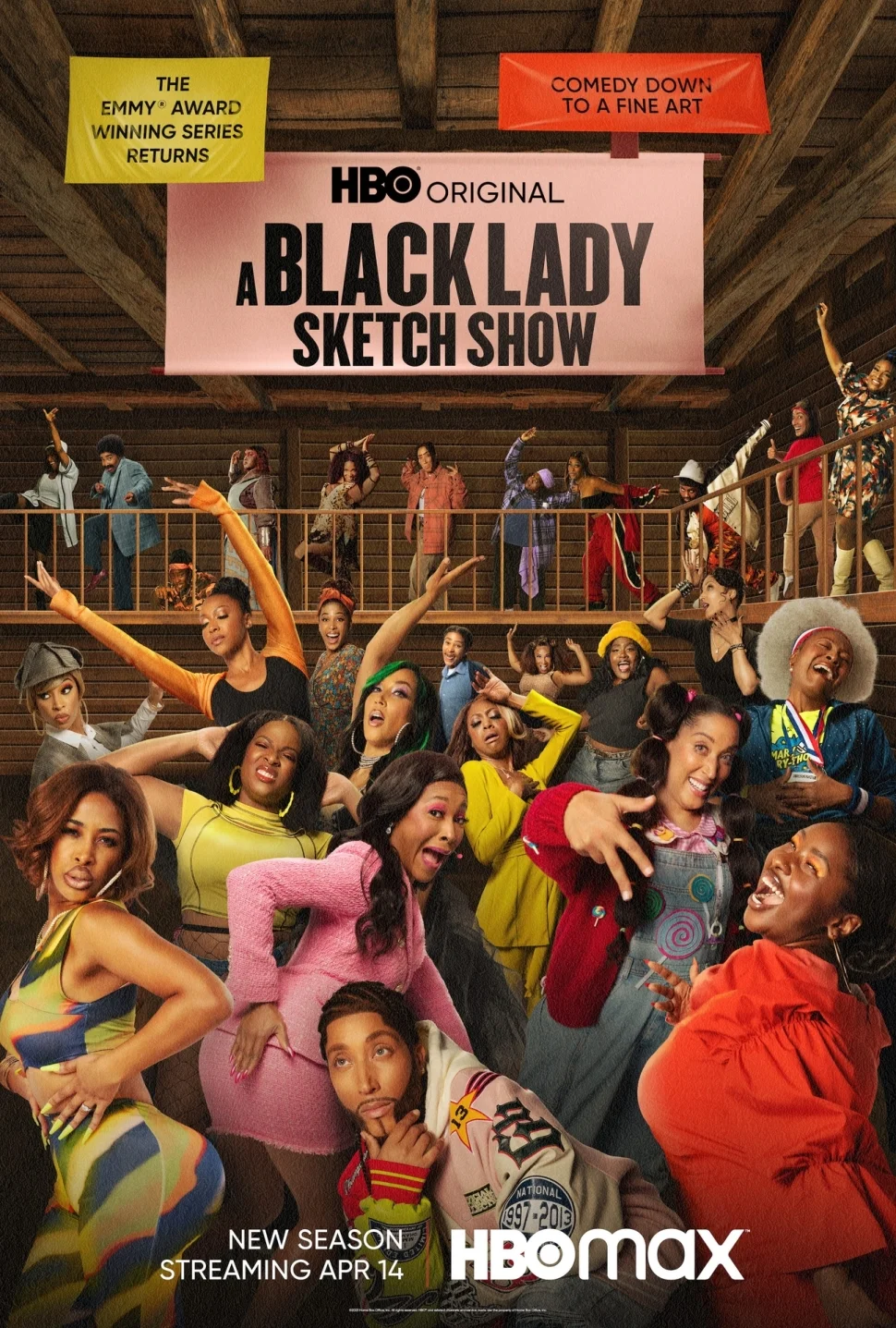 A Black Lady Sketch Show: Season 4, Episode 2 "What Kind of Medicine Does Dr. King Practice?" Review
Overall
Last week, I mentioned the premiere was a good place to start if you never watched the show. But this one somehow is better paced with even stronger jokes. Honestly, start this show wherever you like!
Highlights
Fantastic editing provides more crisp landing of jokes
If you're not laughing at one-liners, you're marveling at the performances
---
Follow, Like, and Subscribe
Community Rating: 0.00% (0) - No Community Ratings Submitted (Add Yours Below)