Tora, or Kanae's, backstory is gone into and while better than the twins, it doesn't inspire much loyalty or sympathy.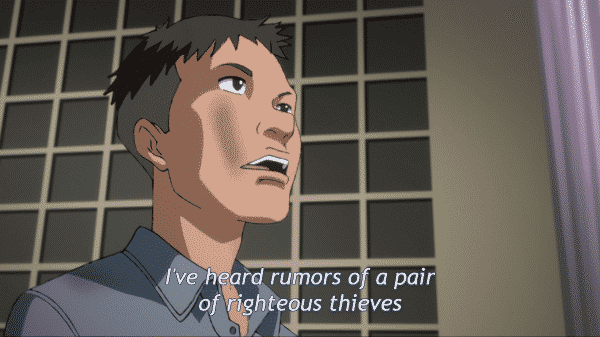 We dive just a little bit more into the backstory of the Tsumita twins and while at first, it seems there maybe more to them than it appears, we are shown we couldn't be more wrong.
The twins become the focus and honestly, you are left seriously wondering why they deserve to be in the Juni Taisen.