Images and text in this post may contain affiliate links which, if a purchase is made from those sites, I may earn money or products from the company.
Movies
There are a huge amount of popular actresses who arguably have a career because of who they know, who is their parent, or simply because they fit a eurocentric beauty standard. For a long time, Lily Collins deserved that position for while she made a cute love interest to whoever, she wasn't noteworthy outside of that. With To The Bone, however, be it because the story was so personal to her, since she had an eating disorder, or she is at that stage in her career where she is tired of playing the same kind of character over and over, she showed up and showed out. To the point, I personally felt on notice and you can only hope others did as well.
---
While you could argue Tiffany Haddish maybe a one-note comedian like, damn near every comic who got big in the last few years, you cannot deny that she stole Girl's Trip from the established actresses in the film. Ain't no one talking about Queen Latifah, Jada Pinkett-Smith, or Regina Hall. At best, their name recognition may have gotten people to see this, but Tiffany Haddish was the one you were talking about when you left the theater. And assuming she doesn't give us Kevin Hart overload in the next few years, she may very well become the biggest Black female stand up comic ever. All from her acting a hot ghetto, but blessed, messed.
---
Hugh Jackman – Logan
Hugh Jackman has played Logan for about 17 years and it is pretty much the role which launched his career. So, similar to when there is a new Doctor on Doctor Who, a new James Bond, and etc, it is bittersweet to see him hang up his claws. However, you cannot deny he made up for all those blah spin-offs which came before Logan. In fact, as many have said, this is probably one of the best Marvel films released – maybe ever. If only because Jackman and Patrick Stewart strayed away from the film being an action movie with dramatic elements.
As an aged and mentally drained Logan, Jackman finally showed us the type of actor he is that seemingly could get acclaim for his other work, but it was barely visible with his most iconic character. Thus setting up whoever will pick up the claws for failure. At least in this first outing.
---
Maisie Williams – iBoy
via: Slash Film
From the iBoy review: Though familiar with her work outside of Game of Thrones, none of those films really made it seem she could break through and be more than Arya Stark. This film, on the other hand, she pretty much carried. She was able to bring the strength, cheekiness, and bullheadedness of Arya yet went beyond just that. She was able to show a form of vulnerability which was not in previous roles. She, for a lack of a better way of putting it, wasn't someone who lost the battle but was prepped to win the war. No, she was down and out. She was able to make it seem her character could and would commit suicide after being raped and with and without Bill Milner, we saw her stumble and try to rebuild herself. Not making for an emotional performance, mind you, but one in which it shows that Williams is learning production by production, and seemingly can carry a theatrical film one day.
---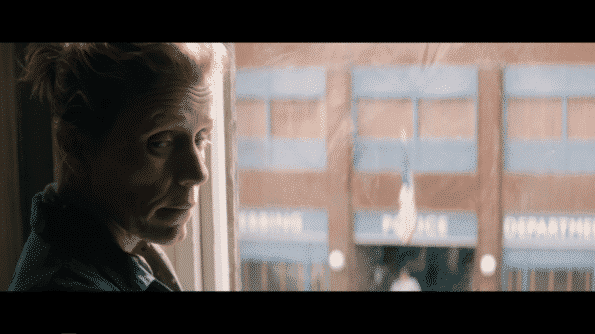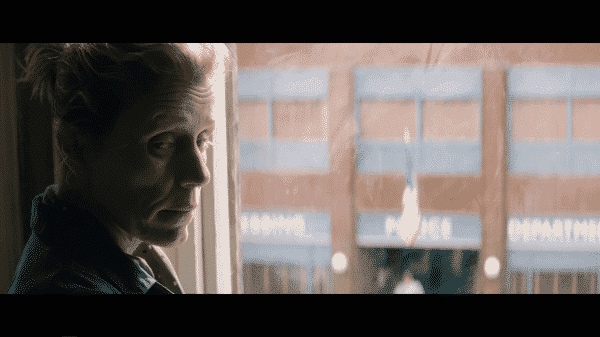 I'm a bit late to the McDormand party but let me tell you, her performance in Three Billboards Outside Ebbing, Missouri may not be as heartwarming as Saoirse Ronan in Lady Bird, but I will still yell McDormand got robbed if Ronan beats her for anything – and I like Ronan. For whether you want to bring up the social climate or just what McDormand brings as a sort of anti-hero, there is no denying she was able to give you this human being you wanted to root for. Even as she was pissing off people left and right, kicking teenagers in the groin, and even referring to Black people as the N word, this sometimes deplorable woman on a mission somehow keeps you on her side.
---
Mary J. Blige as Florence – Mudbound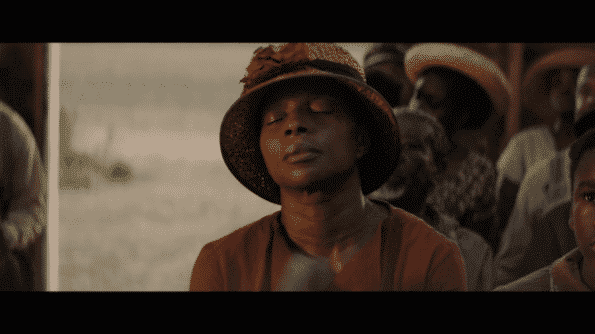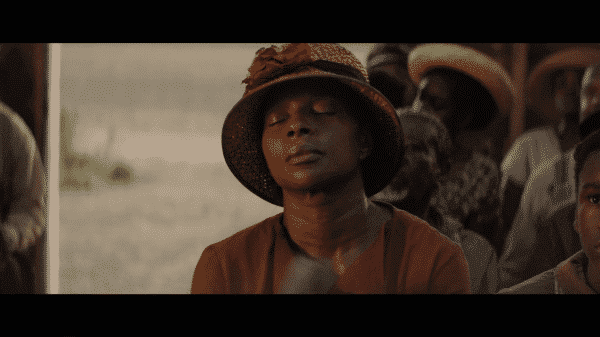 While Mary J. Blige is not new to acting, most of the roles she has played, as she noted in her Hollywood Reporter Roundtable interview, have been different forms of her. She never got lost in a character before but I'd argue her role as Florence in Mudbound, the transformation we see from her is of a similar ilk to Whoopi Goldberg in The Color Purple. The voice maybe familiar, as is the face, but what you get far exceeds what is expected.
---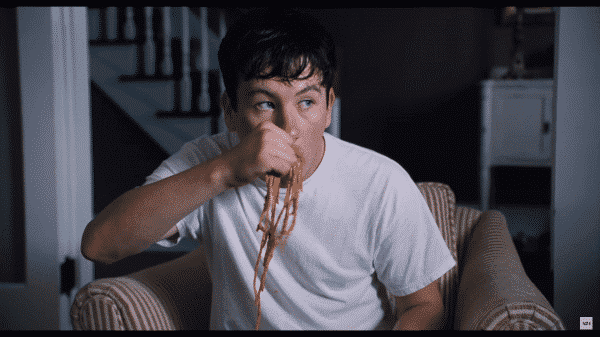 From the Killing of a Sacred Deer Review: Keoghan as Martin is played so masterfully that I fully expect him to be typecasted. I mean, while, as noted below, he talks as if he is on some powerful dose of Ritalin like everyone else, the way he handles Martin's obsession gets under your skin. Especially in terms of him popping up everywhere, seemingly honing in on 14-year-old, naive and probably innocent Kim, and really challenging Dr. Murphy's sanity. Hell, even going toe to toe with Nicole Kidman and, in the scene, treating her as if she is just some young actress he thinks doesn't deserve to share screen time with him.
To say the least, either everyone is toning down their well know skills to lift Keoghan up or Keoghan got so in his element he eclipsed them.
---
Sennia Nanua – The Girl With All The Gifts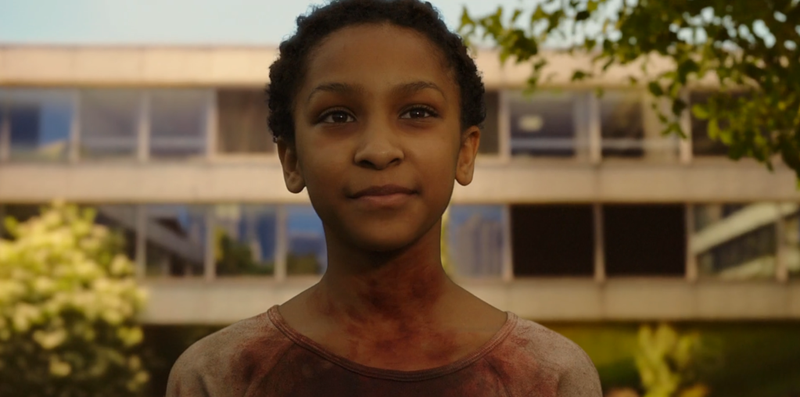 From The Girl With All The Gifts Review: Child actors are a dime a dozen. Often times they are just cute kids who thankfully remember their lines and cues. However, there are also those who have something beyond a cuteness factor, an innocence which is used for sympathy or to lull you into a false sense of security. Nanua has that. Like some young stateside actors such as Jacob Tremblay known for Room or Oona Laurence known for Southpaw, you see in Nanua this potential. This ability that very few young actors have to not only hang with their more seasoned peers but legitimately command the audience's attention.
---
Special Mentions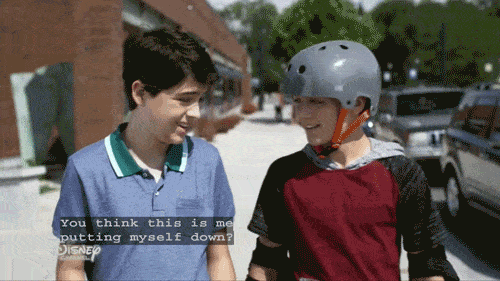 The actor playing Cyrus isn't as noteworthy as his character coming out. Now, whether he is gay or bi hasn't been made clear, but for Disney Channel to have one of their every episode characters be queer is a big deal. Granted, him having a crush on the assumingly straight lead who is dating the female lead means we won't see him flirting with dating anytime soon, but who knows what can happen in later seasons.
---
The Youth of Girl Meets World
Barely qualifying for the list, since the show ended in January, I must note how this show has not just left a mark on me but arguably has shown that it isn't just the movies where kid actors can get a chance to shine. Two of the characters, in particular, Sabrina Carpenter's Maya and Corey Fogelmanis' Farkle are perhaps the two best on the show. If only because, over the course of the show's three seasons, we see immense growth. Especially in terms of Carpenter's character who arguably is one of the best tween aged characters Disney has produced. Hell, I'd even move her pedestal to the general landscape of young actors in television roles.
Reason being, Maya in season 1 wasn't Maya in season 3. I won't rehash the whole series, but there is a reason I often reference Girl Meets World in this site and the way Maya was handled, how she was performed, and how she was written is one of the top reasons why. Don't get me wrong, Fogelmanis' deserves props; his girlfriend Smackle, played by Cecilia Balagot, who was autistic, also deserves props; and while she often got on my last damn nerve, even Rowan Blanchard as Riley Matthews deserves props.
Oh, and before I forget, there is also Ava Kolker as Ava Morgenstern. This manipulative child, I don't think older than 6, who also had the kind of growth over three seasons rarely afforded to child actors. Especially those within her age bracket.
---
Disney Alumni: Dylan Sprouse as Lucas – Dismissed, Bella Thorne as Holly – You Get Me and Zendaya as Anne in The Greatest Showman
It can be argued by many that the Disney machine makes it so if you don't stay in-house, you're career will stumble. However, Sprouse and Zendaya proved that wasn't true. In Dismissed, similar to Bella Thorne in You Get Me, we see a dark side to two Disney Channel favorite and it really pushes you to take notice of them. And while Thorne is still very hit and miss in her roles, and seemingly it might just be she is at a stage of her career where playing some kind of love interest is her comfort zone, with Sprouse, there is this idea his turn as Lucas is just a taste of what is to come.
As for Zendaya, she is just now exploring more adult themed roles and one can argue what we got in The Greatest Showman is but a taste. Nothing big enough to lead her to deserve to be on the main list, but she has definitely shown herself to be one to watch for. Especially considering what might be her first true serious role as Anita Hemmings in the currently titled "A White Lie."
---
Chloe – Life Is Strange: Before The Storm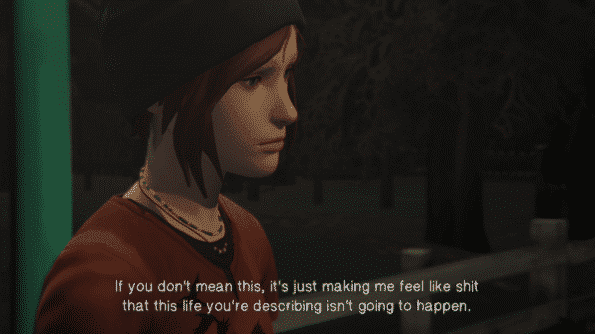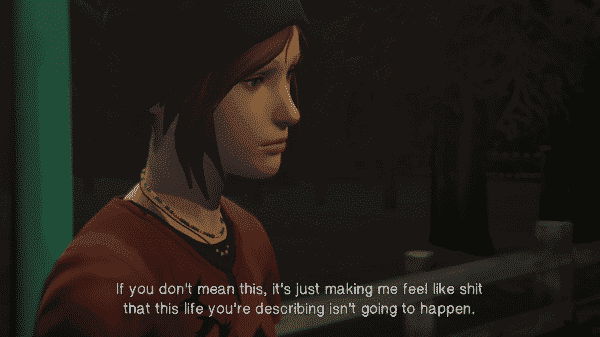 Playing Chloe was the type of experience which will always live with me. Like playing Max, it gives you this grand sense of controlling the narrative of a person who isn't like most of the people games feature. She is a normal teen, a queer girl, and is kind of struggling with how life is changing on her. Yet, for better or worse, you get to help her navigate handling a potential love interest, friends, and also your mother's new relationship. All the while facing the grief of the two people you wish were in your life most, your dad and former best friend Max, are no longer accessible. One thanks to death and the other, perhaps newfound indifference.
---
Clementine – The Walking Dead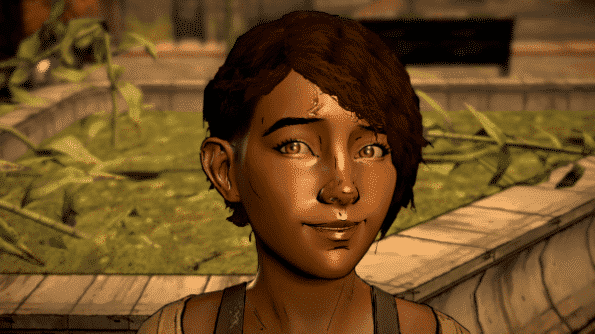 Since I'm bringing animated characters into this, I must bring up Clementine. Similar to what was noted for Girl Meets World, this character gets put on a pedestal for how often do we get to follow a child as she becomes a woman? Much less, in the often white or Asian world of video games? Speaking specifically about her stint in A New Frontier, the child we knew was gone. She is less trusting now, more damaged, and damn near closed off to the idea of hope.
Yet, as we see her talk about AJ and trust in us as Javier, so begins us working toward seeing that smile we inspired back in season 1 when we played as Lee. An accomplishment which, even in retrospect, gets me strangely emotional for playing Clementine in the series, or looking out for her, damn near gives you this parental feel. One which will make the series ending next year an emotional experience for sure.
---
Sterling K. Brown as Randall – This Is Us
Perhaps the sole reason Sterling K. Brown is in the special mention section is because I avoid reviewing This Is Us so I can remain in love with it. And most of my love is because of him, Niles Fitch, and definitely Lonnie Chavis who surmise the character Randall. However, unlike Highmore when it comes to relying on his younger self to prop up his performance, Brown's younger selves are but paint and decoration. They accessorize what he presents and gives us the type of Black male we do not see as often as we should on TV.
Someone who deals with anxiety, has a beautiful family and a Black wife, and yet is dealing with double consciousness in a way you cannot even fathom. Never mind him, in season 1 anyway, having a rather corporate job. On top of that, he was raised by a white family as a literal Black sheep. Then when you add the search for his dad and how meeting him affects the character, it is of no surprise he won an Emmy for his role and is an increasingly in-demand actor.