Images and text in this post may contain affiliate links which, if a purchase is made from those sites, I may earn money or products from the company.
Aubrey Plaza as Lenny – Legion
One could argue that Aubrey Plaza is the kind of actress you either get and love, or you think she is overrated and roll your eyes whenever she is attached to something. Yet, with Legion, as Lenny, like so many other actors on this list, seemingly the majority at this point, she takes her well-known shtick and shows she is either capable or has refined it. For as Lenny, honestly, she saves the show. Before Hela in Thor: Ragnarok, she showed a Marvel production could have a quality female villain. One who trumps Loki in someone you sort of love to hate and is as much a staple as the hero is supposed to be.
Leading me to believe, if the Golden Globes had a Supporting Actress category for the TV category, she'd be nominated and one of the ones to beat.
---
Longevity in Hollywood, especially for women, isn't seen as often as it should. Especially in a similar manner to Nicole Kidman who doesn't strictly adhere herself to potential award winners nor big money paychecks but bounces around a bit. But let me tell you, similar to contemporary Viola Davis, the way Kidman handles her character Celeste, it makes you wonder why she hasn't taken up more mini-series sooner. For while there are quality characters, performances, and storylines throughout Big Little Lies, arguably her storyline was the only one you truly were honing in because of the character and story, not the actress.
Celeste dealing with an abusive husband, two high energy twins, giving up her life for this man, and their back and forth, that was truly compelling television. Trying to understand how and why this woman stayed with this man, it reminded you how domestic violence isn't just a storyline to craft drama but is a real thing. We were given a realistic portrayal which, for those who might have thought Kidman may have gotten comfortable or fell off, you were reminded why her career has been so long and why she has so many film credits.
---
Keir Gilchrist as Sam – Atypical
Arguably, the only difference between Gilchrist and Highmore, at this point, is Highmore has a better resume and is a little less off-putting. Yet, in terms of playing high functioning autistic characters, Sam is just more appealing. Also, he relies less on big time drama to bolster his character and has a story which isn't as reliant on his younger version to make it solid.
If only because, of the three major autistic performances, that is Highmore, Gilchrist's and Perrineau, Gilchrist arguably has the one you can see is more than a gimmick. You know, something to spice things up since autistic characters aren't really seen nor heard on most shows as a supporting character or guest star. But, focusing on Gilchrist as Sam, what really makes his character different is because Atypical is about you trying to understand Sam. It isn't about Sam proving himself or being called on to be a comic relief or deepen the scene when called for – Sam is allowed to just seem normal but a little odd.
And while there are times, like with Shaun, you wonder why certain social skills he seemingly is just learning when we are introduced to him, you fall for little Sam. Also, you end up rooting for him quite a bit as he explores dating Paige and, oh it is so hard to not absolutely adore his relationship with Zahid. Someone who he looks up to like the big brother he wishes he had.
---
If Netflix didn't rub critics in such a wrong way, I'd fully expect Aziza to be picking up accolades for her role as Raqueletta Moss. Especially because, of this entire list, she is one of the few, who aren't the lead character of their show, who you'd not only want a spin-off out of but would probably take less note of the original show because of her absence. For while Raqueletta Moss doesn't become prominent until towards the mid-end of the season, in the long run she is the character who is most noteworthy. It isn't Nola, her lovers, or even her friends. Raqueletta Moss, this woman who speaks in third person to cope with the trauma of her life, is who you clamor more for. She is the character who is so good you seek out what else has the actress done, and pushes you to hope this is but the jump-off for bigger things.
---
Bianca Lawson as Darla – Queen Sugar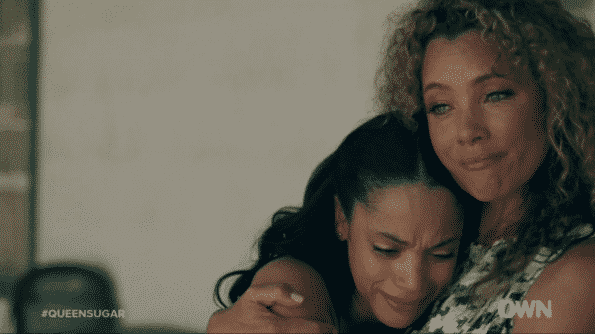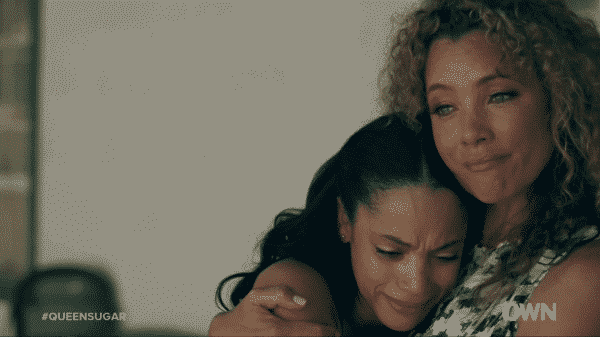 The same goes for Bianca Lawson as Darla in Queen Sugar. Throughout my whole time recapping that show, there was no real question of who is and should benefit the most from that show. Damn near every generation, whether you watched Buffy The Vampire Slayer; Sister, Sister; Pretty Little Liars; or Teen Wolf, you know Bianca Lawson. However, Lawson truly hasn't perhaps broken out until Queen Sugar and the way she handles Darla is like everything we saw before was just to pay the bills. Darla is why, for 20 years, this woman has kept acting.
I mean, just taking note of what Ava Duverney has said and nearly the entire back half of the second season putting her into a lead position, Lawson has made Queen Sugar her show. She may not be doing as much press as the others, face may not be on promotional material, but Lawson, by the end of season 2, made it so nearly every other actor and character was forced to be in the shadow of her and Darla.
---
Karrueche Tran as Virginia – Claws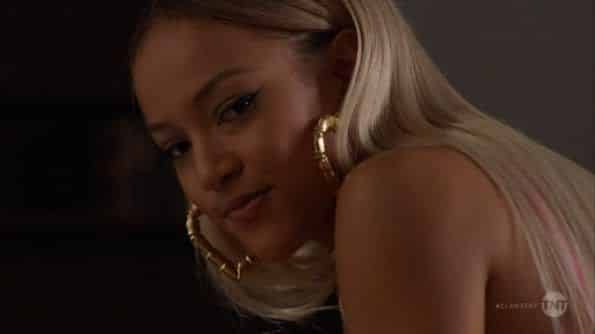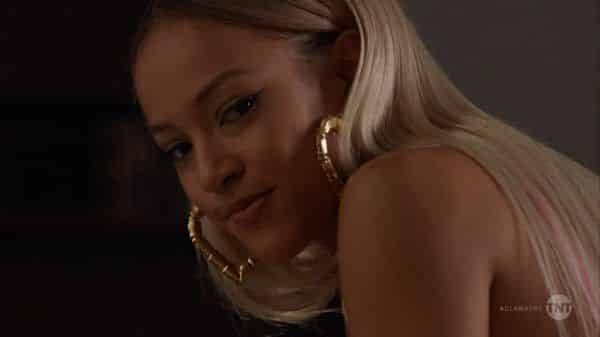 Being that Karruche Tran, formerly, was just known for being Chris Brown's ex, to say she had something to prove would be an understatement. While most of the cast of Claws are B-List actors who are known for major hits but weren't the star, she was the one you had to raise your eyebrow about. However, thanks to the likes of Niecy Nash challenging her as an actress, she showed she is much more than relationships in her past. Combined with her performance in If Only For One Night, and it seems like she could really have a legitimate career based on merit and not infamy by association.
---
Niecy Nash as Desna – Claws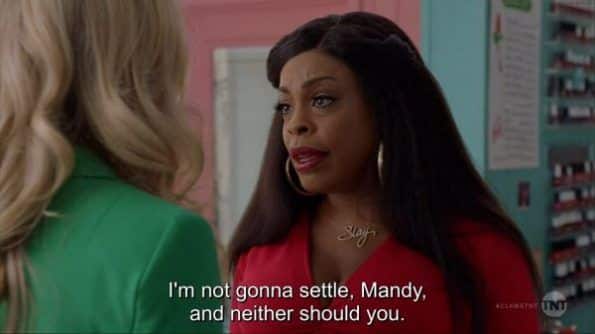 For those who saw Niecy Nash on Masters of Sex, it was clear she could do more than be kind of ghetto and make a joke out of it. In Claws though, she gets to be the type of Black woman missing in this Black renaissance. Yes, she is some form of professional, since she runs her own business, but she isn't rich. Also, yeah, there is a lot of over the top drama in her life, but there is something about Nash as Desna which snatched the show from floating off like a balloon.
In fact, similar to Viola Davis in How To Get Away With Murder, she takes on this leadership position where you don't feel like she is just challenging Tran to bring her A-Game, but the whole damn cast. Any and all scenes with her are the best scenes you'll see any of them in and without her, we're living off the adrenaline from their last scene with her. That's how essential her character and performance is to the show. Not just because she is the lead but because she demands and shows she deserves your attention.
---
Harold Perrineau as Dean – Claws
The last member of the autism trio of 2017 is Perrineau as Dean. Now, unlike the two younger and white children, Dean is not a savant and isn't as high functioning either. He is somewhat capable of taking care of himself but isn't touted by Desna as someone who could realistically live on his own. And it is Perrineau presenting an autistic person who has inspirational qualities but doesn't have this huge financial safety net which makes his portrayal of Dean noteworthy. Especially since, like the other autistic portrayals mentioned, it is hard to not fall for Dean. His desire to want to protect his sister, as he has done in the past, can bring legitimate tears to your eyes.
Then, when you add in his relationship with Virginia, while there is this comedic element to it, there is also this sweetness. One which doesn't scream, "AUTISTIC PEOPLE HAVE SEXUAL AND ROMANTIC DESIRES TOO!" but rather just feels like two people who, after being around each other for awhile, just kind of ended up together. And yeah, Virginia kind of gets mixed feelings about it, but her bringing up and addressing those feelings are just as important as it being noted Dean has needs.
---
Julia Garner as Ruth – Ozark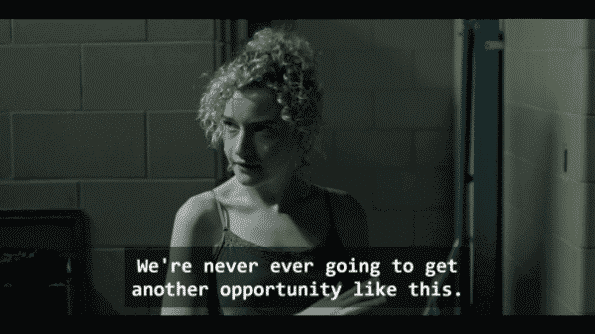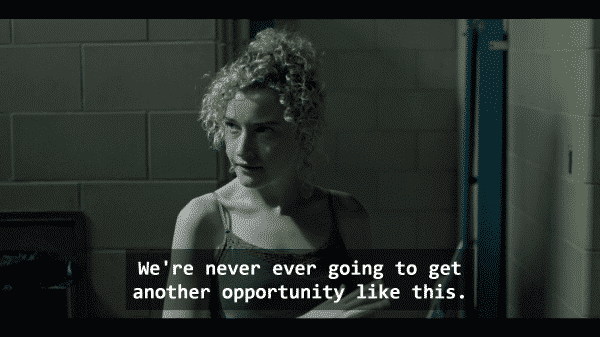 Ozark, I truly think of as an overrated show. One which Jason Bateman fans, still high off Arrested Development, hyped into something bigger than it is. Which is why Julia Garner as Ruth was such a godsend. She is the one thing those of us who don't think Bateman walks on air can connect to with this show. As Ruth, this country gal with street smarts which rival Batman's Marty book smarts, Garner is a lioness. This outsiders have come into her pride, showing off like peacocks and think nothing is going to happen to them? Are they stupid?
But while being one of the main highlights of the show is what pushes Garner to the forefront, what put her on the list is because Ruth isn't one note. She can neither be aligned to the idea of being a villain or ally and she had one of the most interesting evolutions I've seen on a short season program. I'd even argue, in terms of characters which are young women, she had one of the most compelling ones of the year. Hence her name on this list.
---
From Season 1 Review: As noted in the pilot, most people probably know Bridges from her work on The Carrie Diaries alongside Faking It. In both shows, she played someone who wasn't required to have much of a dramatic reach. She played someone rich who had some issues but certainly wasn't a full-on complicated figure.
In Daytime Divas, however, Bridges gets to show a full-range. In fact, often times she is the sole character who is believable in her role. The pain we see when it comes to how terrible her mother Sheree (Tammy Blanchard) is, much less the trauma Vance (Rob Estes) caused is heartbreaking. This especially is amplified as her relationship with Maxine brings about the best out of Bridges and Vanessa Williams' Maxine. Kibby gets to be this young recovering addict who found someone to be a maternal figure, and Maxine can be this sage. Someone beyond ridiculous soap opera plots and be reminiscent of Jacqueline on The Bold Type. That is, an established leader in the industry willing to invest in her underlings.