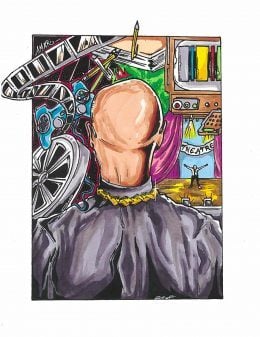 |
Preconceived Notions
Let me right off the bat admit, I really thought I wasn't going to like this movie. First off, the poster makes both Alison Brie and Jason Sudeikis seem like buttholes, and the synopsis just made things seem so much worse. But, being that the blog is bound to hit a dry spell for a little bit, I figured I minas well watch this. Well, was I in for a surprise.
Main Characters & Story (with Commentary)
When the movie starts, it seemed my worst fears were coming true. Lainey (Alison Brie) was going to be a completely unlikable character, and her partner Jake (Jason Sudeikis) would be your typical, "yeah I'm a sarcastic ass, but I'm funny right?" Thankfully, however, as we get to know these two that feeling goes away. Lainey reveals herself to be someone so stuck on one guy, Matthew (Adam Scott), that pretty much everyone else becomes a placeholder. Which helped me understand why her initial introduction made her seem like a crazy b with an itch. For, with her, she wanted Matthew to be everything and while, at first, it seemed maybe everything was unrequited and creepy, fact of the matter is the man was playing with her emotions. In fact, he pretty much does it for more than a decade after Jake learns about the situation.
Oh, and speaking of Jake, he never really evolves from that sarcastic ass character, but you do learn to accept him. In a way, Sudeikis version of a sarcastic ass is sort of like that one annoying friend you have. Yes, he was funny in college, or even high school, but while he is good for hanging out at parties, and social occasions, you wouldn't necessarily bring him around your parents, or someone who is potentially important, and fairly new, to your life. But, despite saying that, it is hard to deny that Jake and Lainey's conversations, and how their relationship is built, isn't something a lot of romantic comedies should take note of.
Which perhaps was the best thing about the movie, to be honest. For their relationship, despite starting off as a one-night stand, blossoms into a believable relationship. One in which they go from awkward conversations, and awkward dates, to hanging around the house watching movies and eating ice cream; then there comes everyone seeing them as a couple, and it looking natural and not something the movie is forcing you to believe; then, to top it all off, even when they get paired up with other people, you like them together so much that you at least hope they remain friends. For their chemistry, and scenes, are so good you just want them to maintain some sort of contact. Especially in light of how much he helps her discover herself, and perhaps worth to a bit, and how she helps him discover that perhaps she might have not only been his first but everything he might have ever looked for in all the women since her.
Highlights
The excellent dialog between Jake and Lainey, as well as good chemistry.
There is no moment of him or her doing something incredibly stupid which puts their relationship at risk with one another.
Low Points
The relationship Jake has with Paula (Amanda Peet), and Lainey has with Sam (Adam Brody), Matthew, and Chris (Marc Blucas), don't at all hold a candle to the main relationship between Jake and Lainey. This is despite Lainey having a connection with at least Matthew and Chris, and Jake seemingly becoming like a father figure to Paula's son.
While the conversations between Jake and Lainey are excellent and quite interesting, all others seem like dialog thrown out from a Seth Rogen movie.
On The Fence
While Lainey's career, and future aspirations, are noted, she does come back to New York at Jake's request. Which may mean she either put those dreams on pause or perhaps just came back to help him and may go back to where she was after they handled their business. It is hard to tell since her coming back to New York happens at the end of the movie.
Final Thoughts: TV Viewing
To me, the main issue with this movie is that it has two likable leads, and all the investment is there. Everyone else pretty much seems written in to push these two together, one way or the other. Either in the form of showing us how Lainey and Jake don't do the stupid things their exes did; how cute they are together; or by keeping their name active so that we don't forget that Jake and Lainey should end up together before the movie ends.
Which, for me, was a problem, for with Paula being a divorced single mom; Jake's friend Xander (Jason Mantzoukas) being a seemingly happily married father; and of course there being the perspective of Kara (Natasha Lyonne), Lainey's friend, who is a lesbian, I feel like there could, and should, have been a huge amount of conversations offering different viewpoints on love, sex, and relationships, which could have been compelling.
Collected Quote(s)
Yeah, I don't think I like me enough to introduce him to other people.
—           Sleeping with Other People
I never slept with someone I wasn't willing to lose.
—           Sleeping with Other People