Drive My Car (2021) – Review/Summary (with Spoilers)
Adapted from a Haruki Murakami short story, "Drive My Car" masterfully weaves together storylines in a film about loss and learning to live with grief and guilt.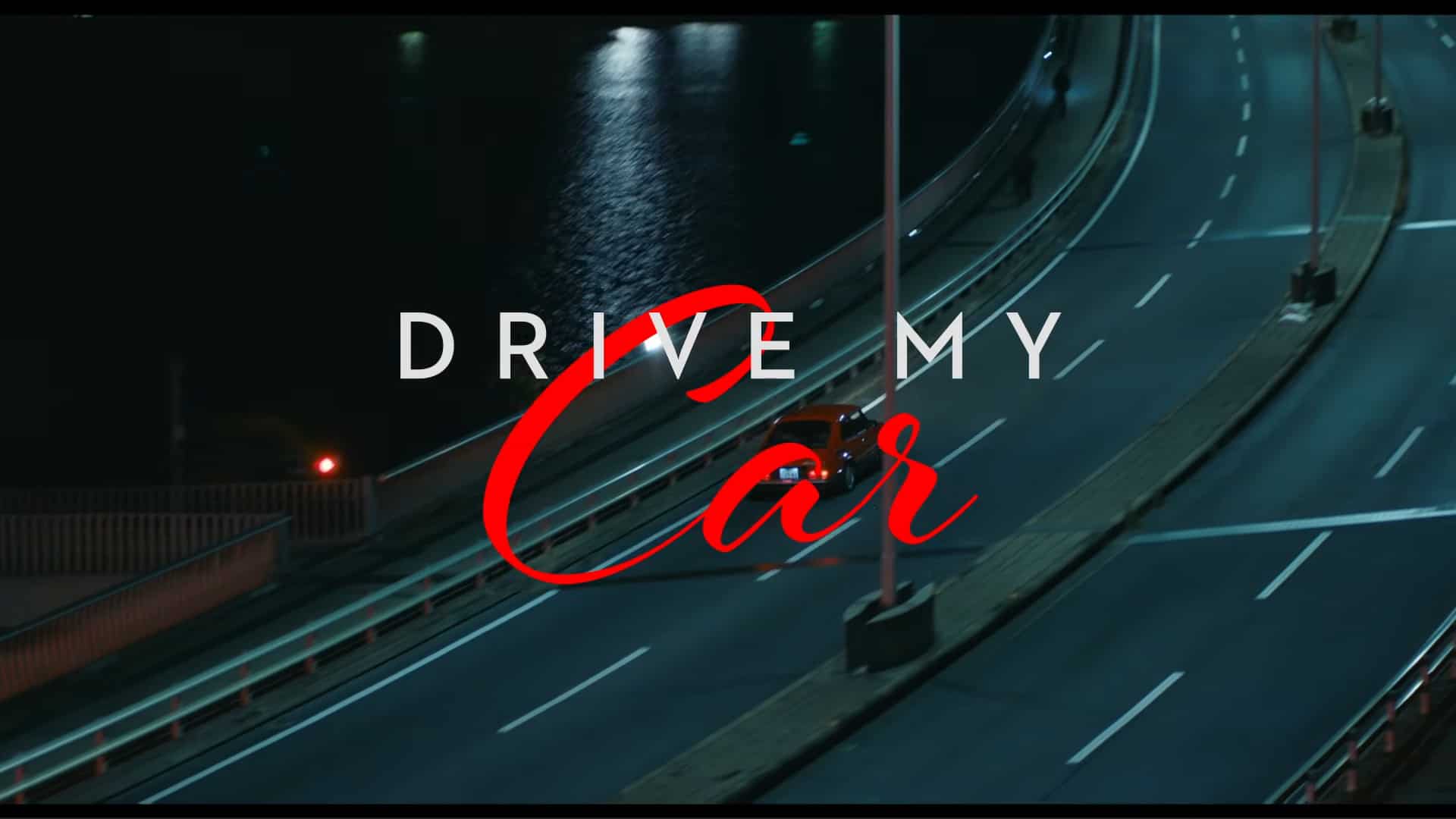 Adapted from a Haruki Murakami short story, "Drive My Car" masterfully weaves together storylines in a film about loss and learning to live with grief and guilt.
---
Director(s)
Ryusuke Hamaguchi
Screenplay By
Ryusuke Hamaguchi

Takamasa Oe

Date Released
November 24, 2021

MArch 2nd, 2022 (HBO Max)

Where To Watch
In Theaters
Genre(s)
Drama

Non-English

Duration
2h 59m
Content Rating
Not Rated
Noted Cast
Yusuke Kafuku
Hidetoshi Nishijima
Misaki Watari
Toko Miura
Oto Kafuku
Reika Kirishima
Koji Takatsuki
Masaki Okada
Lee Yoon-a
Yoo-rim Park
Film Summary
Although stage actor Yusuke and TV writer Oto Kafuku's marriage is far from perfect, her unexpected death devastates Yusuke, who blames himself for not returning home sooner on the day of Oto's death.
Three years later, Yusuke is still trying to process that loss while directing a multilingual adaptation of Chekhov's play "Uncle Vanya" in Hiroshima.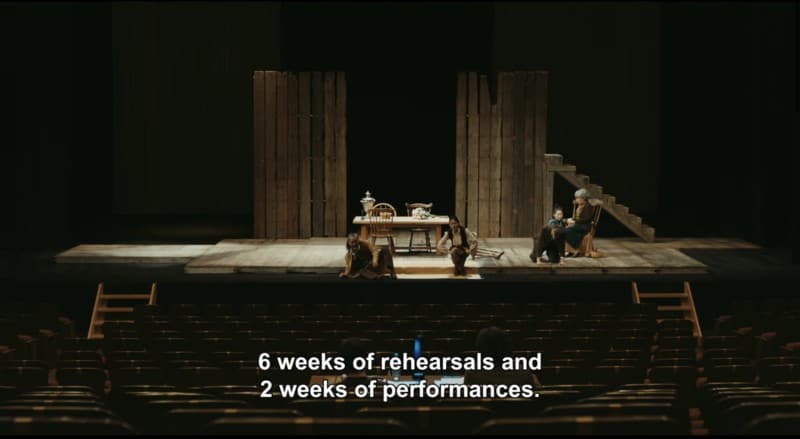 Among the play's cast is Oto's former lover Takatsuki, an impulsive young man and former TV star mired in scandal, whose conversations with Yusuke provide further insight into Oto's character. Yoo-rim Park also gives a breakout performance as the mute Korean actress Lee Yoon-a, proving that spoken dialogue is not always necessary for effective storytelling.
The second protagonist is Misaki Watari, Yusuke's chauffeur during his artistic residency and a stoic young woman who earns Yusuke's respect for her skill in driving the eponymous red Saab 900 car. Misaki's own complex backstory unravels through the shared long commutes with Yusuke, revealing they may have more in common than it seems.
Things To Note | Question(s) Left Unanswered
Reason(s) for Film Rating: Nudity, simulated sex, smoking, drinking.
Collected Quote(s) & .Gifs
"What can we do? We must live our lives."
— Oto Kafuku and Lee Yoon-a
Review
---
Community Rating:
---
Highlights
All the Levels of Storytelling
It's fitting that a film adapted from a short story would incorporate so many layers of storytelling. There's the story Oto tells Yusuke about a high schooler stalking her crush combined with the story of "Uncle Vanya" told both through the rehearsal process as well as through Oto's audiotape that Yusuke constantly plays in the car.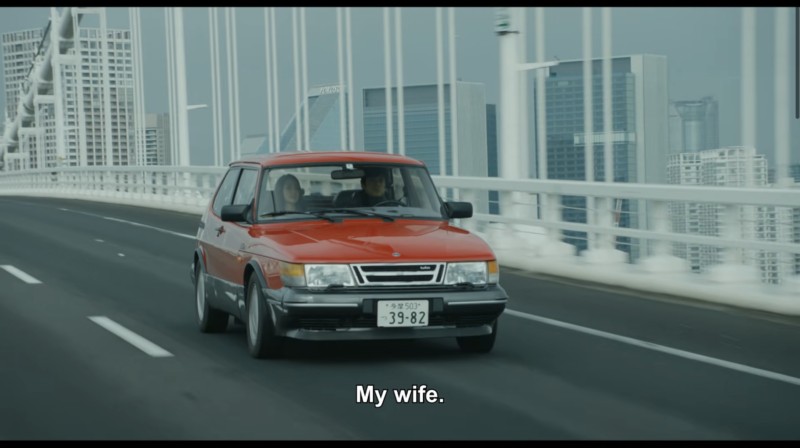 Both these fictional stories give us a glimpse into the minds of the characters and provide a backdrop for the unraveling of Yusuke and Misaki's narratives. There is so much to unpack in this intricately woven tapestry of stories – Drive My Car is sure to linger in your mind long after you've left the theater.
The Multilingual Adaptation of "Uncle Vanya" and Ideas on Communication
Most of the film takes place during the rehearsal period of "Uncle Vanya," where we get to see Yusuke's directorial vision of having actors perform the play in different languages. What starts off as an artistic curiosity develops throughout the film into a demonstration of how communication is not just about words, but also body language and voice intonation.
This style of communication is why Yusuke's version of "Uncle Vanya" works. It's also why characters from different nationalities can interact and develop relationships with each other off-stage (and why we as an audience can relate to foreign-language films).
On the flip side, it can be easy to rely too heavily on shared language for communication – something that the film hints at within Yusuke and Oto's relationship. Although Yusuke believed they were both satisfied with their marriage, Takatsuki later casts doubt on Oto's real feelings, suggesting that understanding each other's words doesn't always correlate to understanding each other.
On The Fence
A Lot of Conversation
There is certainly a lot of talking in this three-hour slow burn film. It requires a good amount of concentration (and reading), and director Ryusuke Hamaguchi invests significant screen time and backstory into most of the characters. If you have the patience to sit through all the dialogue, however, and you can keep all the background information straight, you are in for a rewarding experience.
Overall
Our Rating: Positive (Worth Seeing) – Recommended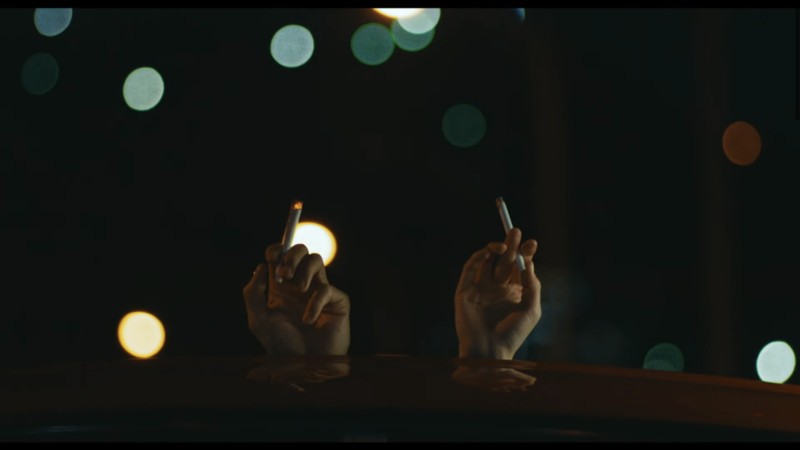 Drive My Car, which has already won the Golden Globes for Best Non-English Picture, is an intense character study centering around grief and how we choose to live with loss. It's a story within a story (adapted from a short story) that leaves audiences with much to think about long after the film is finished.
[ninja_tables id="46802″]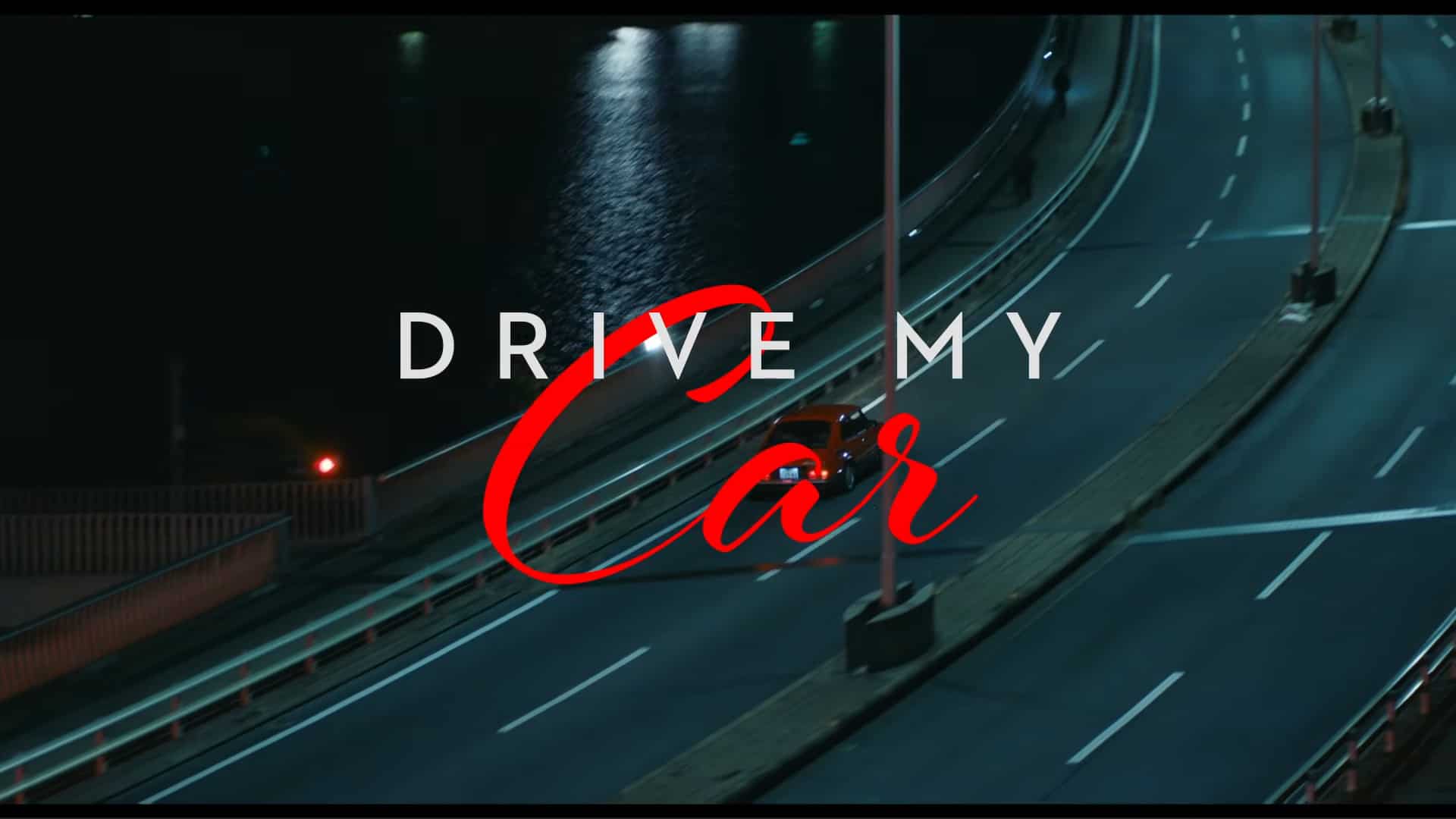 Drive My Car (2021) – Review/Summary (with Spoilers)
Who is this for?
Fans of character studies or films exploring the artistic process and anyone interested in getting a head-start on the 2022 Oscar nominees
Highlights
All the Levels of Storytelling
The Multilingual Adaptation of "Uncle Vanya" and Ideas on Communication
Disputable
A Lot of Conversation