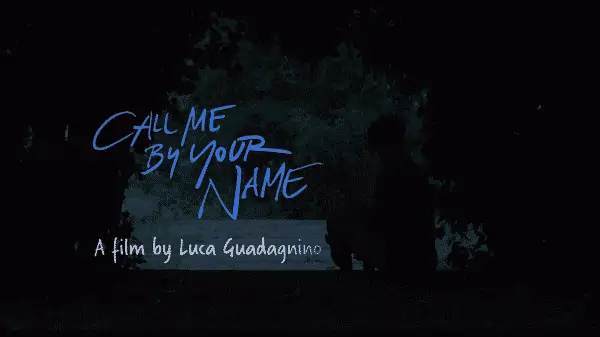 ---
Community Rating: 65.01% (4)
---
Call Me By Your Name is an exploitative, and full of regret, coming of age/ coming out story that focuses more on PG-13 sex than romance.
---
Director(s)
Luca Guadagnino
Writer(s)
James Ivory
Noted Actors
Elio
Timothée Chalamet
Oliver
Armie Hammer
Mr. Perlman
Michael Stuhlbarg
Marzia
Esther Garrel
---
Summary
At 17 years of age, Elio is at his physical peak. He is skinny, full head of hair, has a mostly hairless body, and is almost the epitome of a twink. Meanwhile, Oliver, at 24, 25, is starting to exit his peak years of desirability. For while physically fit as well, he no longer has the look of a spring chicken. But, to make matters worse for both, they are closeted and with it being the 80s, there isn't the option to be openly affectionate with one another. Heck, just trying to see if the other one is into it is hard.
But alas, like all summer romances between a barely legal child and adult who should know better, we don't get a happy ending. There is a lesson, one which is heartbreaking for the characters, but as often said, "'Tis better to have loved and lost than never to have loved at all."
Other Noteworthy Facts & Moments
Highlights
The Complication of Being a Gay Male in the 80s
Despite the Italian setting, meaning there perhaps is a bit more openness about male affection than within the United States, where Oliver is from, it seems openly expressing and experimenting with homosexuality was of no ease. Signs and signals have to be given and even then, there is the threat of exposure. Perhaps even violence. Especially in Oliver's case for he is in pursuit of his host's, Mr. Perlman', son.
But perhaps what is of most interest when it comes to Call Me By Your Name is the regrets involved with experimenting yet also in not pursuing the opportunity when it is there. You see, Oliver keeps going back and forth with whether to do something with Elio. On one hand, Elio is beautiful. He is young, sculpted like the statues he and Mr. Perlman research and is hard to divert your eyes from. Yet, on the other hand, he is still impressionable. So there comes the question of, if he does participate, what is his reasoning? Is he trying to maintain a connection, making it so you are basically in this weird power dynamic? Could he be curious too? Also, what happens if he catches feelings?
In each scenario, alongside the possibility of him rejecting Oliver, maybe telling on him, there is regret. Oliver is but visiting for the summer and can't commit to this child. What if Elio had parents he came out to and rejected him, as Oliver's parents rejected him? What if, in the heat of the moment, Elio suddenly felt used and uncomfortable and stormed out? There is such a fine line to walk and each moment is a risk. Of which adds a certain thrill you can see with Oliver, but the fear remains.
However, as Mr. Perlman reveals a slight envy of what his son experienced, since he had homosexual feelings in his youth, you are reminded how sometimes it is then or never. For at Mr. Perlman's age, never mind him being married, he can no longer pull someone like Elio without coming off as a creeper. For he no longer has his youth. He is now middle-aged and while he could surely fall for a man his age, maybe explore and experiment, it would never make up for his stolen youth.
Bi-Sexuality
While it isn't clear if Mr. Perlman did as many gay men did back in the day and simply plays it straight, or if Oliver is doing the same, it is clear with Elio he desires both men and women. With his short-lived relationship with Marzia, he doesn't seem to be willing himself into liking her or using her to make Oliver jealous. If not create a balance in power. Between him getting hard, seemingly enjoying sex with her, and just enjoying her company, it was nice to see the possibility of a bi-sexual character rather than sexuality being presented as one or the other.
On The Fence
Elio and Oliver's Relationship & Sex Life
More often than not, especially as we learn Oliver is engaged, it does seem Oliver is trying to find a way to get his need for male intimacy out of his system. Making it so no matter how flirty, how many kisses, or implied acts of fellatio there is, it just doesn't seem like a climax. Which isn't to imply the film needed sex scenes like in Love or Blue Is The Warmest Color. More so, the issue is that with both seemingly experimenting, with different agendas, than falling in love, it makes it harder to get into whatever they are supposed to be.
Leaving you perhaps not hit as hard as you should be when the inevitable end comes about.
Overall: Mixed (Divisive)
While it was nice to see those like Oliver and hear the stories of men like Mr. Perlman, who wish to explore what it is like to be intimate with a man, the film just didn't live up to the hype. Is it artsy and Oscar bait? Yes. However, it doesn't really cater to the romantic side of sexual exploration. Elio, at most, is a puppy who wants attention and Oliver the adult who exploits that. We don't get a The Way He Looks kind of romance in which kisses and holding hands mean something. You get that stereotypical gay, all that matters is I get to ejaculate, kind of "romance."
Hence the mixed label for this was touted with such marvelous adjectives like "Masterpiece." Yet, it seems such words were more so for marketing than held true.
Follow Wherever I Look on Twitter or Like us on Facebook.
---