Behind the Curtain: Todrick Hall – Recap/ Review (with Spoilers)
Todrick Hall's Behind The Curtain, helps you understand what it means to take your career into your hands and be an independent artist. While dealing with multiple things working against you. Director(s) Katherine Fairfax Wright Noted Actors Todrick Hall Summary Broadway, YouTube, and just plain viral sensation Todrick Hall lets us into his rather tightknit…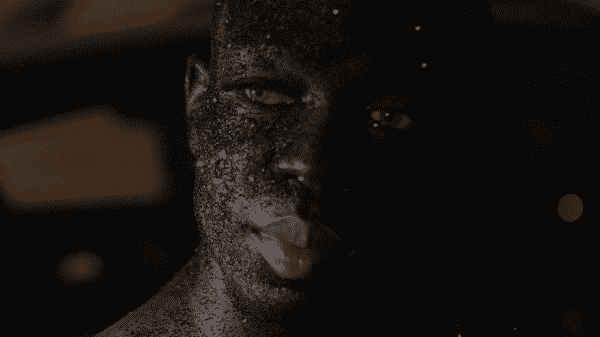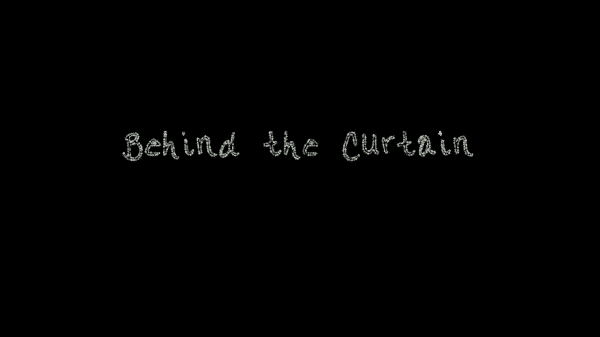 Todrick Hall's Behind The Curtain, helps you understand what it means to take your career into your hands and be an independent artist. While dealing with multiple things working against you.
---
Director(s)
Katherine Fairfax Wright
Noted Actors
Todrick Hall
---
Summary
Broadway, YouTube, and just plain viral sensation Todrick Hall lets us into his rather tightknit production company and gives us an idea of how he produces his stage shows. Of which the focus within Behind the Curtain was one of his last, Straight Outta Oz. A production which was much more personal than his past tours and can you believe it was planned within around 2 weeks? That's right, the man wrote most of the songs, planned choreography, and made promotional videos within 2 weeks. But, in comparison, for past shows, only around 4 days were used.
So, how did he pull that off? What were the meanings behind some of the songs? Well, you got to check out Behind The Curtain to find out.
Other Noteworthy Facts & Moments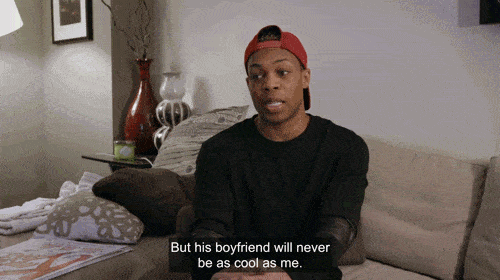 Collected Quote(s)
[…] you could still be a shining light for someone even though you need to look to someone else's life to lift you up.
Highlights
It Makes You Want Him To Write a Book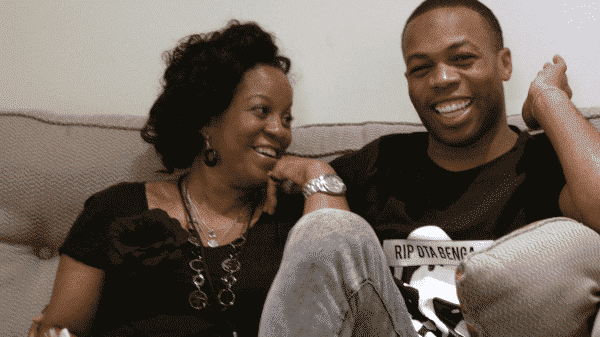 After reading Anna Akana's book, and then watching this, now I'm left fiending for Todrick to put out a memoir. Especially since he gives a bit of an overview of his life and there are certain things you'd like additional details on. Such as how he met and fell in love with Gareth, his first love; how his relationships with Chester and others started, developed, and are maintained; alongside his relationship with his parents.
His mom is noted as a very religious woman and when Todrick came out to her, there were tears for days and it got so bad he "ran away." More so he lived with a high school friend, who doesn't get deep dived into, but he did step away from her for months, if not years. So how they mended would be something to read about and especially his father. Be it his stepfather or biological, it isn't clear if they just played menial parts in his life or, like Gareth, they are touchy subjects he isn't in a place yet to talk about.
Yet, as talked about more in the following topics, considering how much he creates the kind of representation he didn't grow up with, I'm sure I am not the only one waiting on her memoir.
Representation is Everything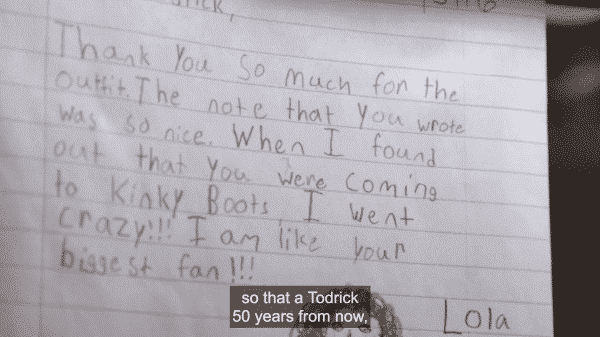 Todrick is of the age before YouTube, Tumblr, Twitter, and other platforms which made connecting with others as easy as it is today. Making it so, when it came to role models and idols which looked like him, there was only RuPaul who were out and proud. Others were either discreet about it or just in the closet. Then, honing on not just looking like him but being into dance and more, there wasn't smartphones and speedy internet to learn about Alvin Ailey and that world.
Which is being brought up because representation and diversity is a bit of a hot topic. One that some don't understand since they are used to seeing themselves. Whether it is in Disney princesses, famous actors or dancers, they can pinpoint a character or person and be like, "Mommy, I want to be like them." Something Todrick could still do, but it is like this clipped shown of Michelle Obama talking about this child, in the Oval Office, asking to see President Obama's hair and touch it. At certain ages, being able to see someone who looks just like you happy, having a fulfilling life, and some sort of power or autonomy could mean everything. Especially if your parents, either consciously or subconsciously, don't exert the idea.
The Responsibilities of Running a Traveling Theater Company & The Black Tax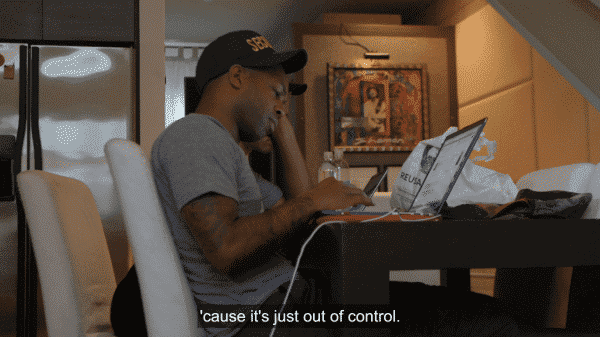 While many YouTubers are business people, some even self-made millionaires, Todrick is arguably on a different level. He isn't an isolated figure speaking into a mic, sometimes acting a fool within his home and anyone else involved not being on the camera. Whether you are talking about his assistant Tommy, frequent co-star and friend Chester, or others, he is their employer.
As shown, Todrick is their visionary who within days can come up with videos or entire tours. Which requires a lot of trust and faith, both ways. As seen early on about who belongs and who doesn't. Yet, as much as everyone maybe cool and have fun, there remains the business end. One which Todrick takes seriously for, despite his more viral hits relying on Black and gay stereotypes, in the business world, he doesn't wish to play up any which you can fathom.
Which can be difficult because Todrick, within the period of Behind the Curtain, is seeking out to place certain duties on someone whose name isn't Todrick Hall. He has tour managers, his assistant, and more to make sure he doesn't adhere to the stereotype of Black productions always starting late, being a hot mess, or just canceling because of mismanagement. Something he seemingly escapes a handful of times since people he would love to rely on keep trying to play with his and other people's money. And as can be shown with Tyler Perry, the last thing you ever want to do is lose someone loyal to you for having the ability to call someone and they are ready to work? That is beyond love and loyalty, that is a blessing. One Todrick, as he continues to expand his profile, isn't trying to lose.
Getting Political & Going Further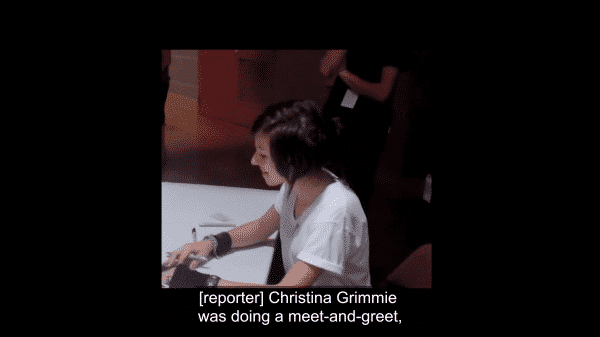 Todrick Hall, while very out and proud, has, as noted, played up stereotypes in a lot of his videos. Which, of course, brings up the question of whether his goal is to simply profit off of the people he is lampooning and then when stuff goes down, be silent. Well, Todrick sort of explains some bits of why he may not have come off, to casual fans, the most vocal.
First and foremost, before he toured, he was but an entertainer. Someone who gave his audience something to get away from whatever trouble they were avoiding. Yet, with touring, losing his friend who was a cop, and also the Pulse shooting, much less Christina Grimmie dying, that changed things. Hence why there are songs like "Water Guns" on his album and certain imagery in the videos for Straight Outta Oz. Though it is easy, and safe, to seem apolitical, Todrick cannot deny his community.
Pulse is where he became comfortable as a gay man so to not speak out? What would that mean? "Yay! I got what I needed but all that is happening now? Yeah, not my problem." That wouldn't be right. What about all the fans he meets that connect with him, maybe came to Pulse and found themselves like he did? Being a famous figure requires a certain amount of responsibility that many don't like. After all, you are under a lens already. Yet, you have to applaud those like Todrick who may very well risk his life being, not just out, but accessible. On top of that, speaking about the issues which plague the multiple communities he is part of.
For there are quite a few who may think money or success buys them a pass from being oppressed and discriminated against, but then they get a reality check. So considering how much Todrick seemingly once had some issues with the kind of characters he often portrays, it sort of seems like him being able to step into their shoes, even if in a comical way, means coming full circle. He accepts his feminine and flamboyant side; the hood rat that is in him, both the positive and negative aspects of that; and the community that is attracted to that and are seeking out how they can become comfortable with those different pieces within themselves too.
Archive Footage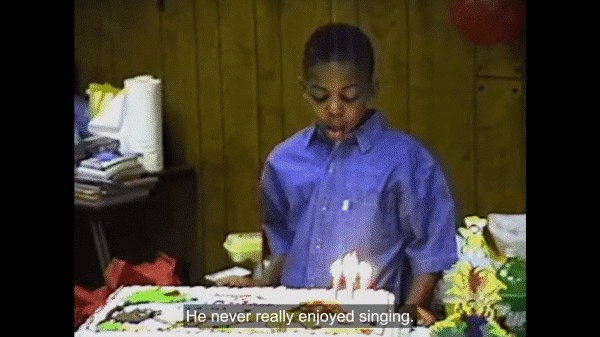 There is honestly nothing better than archival footage. It helps add onto memories being recounted and Todrick gives us stuff from his childhood. Back when it is claimed he was a shy child and it is all so cute.
On The Fence
If Interested In Those Who Support Todrick, Don't Expect Much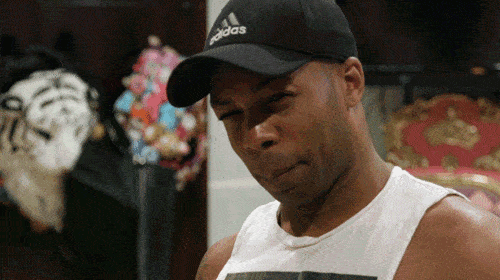 While it is established Tommy and Chester have a place in Todrick's company, including Chester getting $1000 from his mom to help Straight Outta Oz stay afloat, we don't really get to know them. Which only seemed weird to me since I wasn't expecting this to be a full-on Todrick Hall, this is my life, kind of documentary. Due to often skipping trailers, I was naturally expecting this to be Todrick heavy, but also allow us to see and learn more about those who have helped make him a star.
Chester especially since he is in damn near everything, non-Broadway, Todrick is in. Yet, he, alongside most others, don't really get their 15 minutes. If they aren't praising Todrick, if not cosigning something he says, they are simply working.
Overall: Positive (Worth Seeing)
While not necessarily a deep dive into Todrick Hall's life, nor does it show all it takes for him to put on a stage musical in two weeks, you get just enough to justify your purchase. Even though this sometimes seems like something which should come with the album. But, despite that quip, it really feels like we are just scratching the surface when it comes to Todrick and to say Behind The Curtain makes you hunger for more would be an understatement.
Stream or Buy: Here [External]
Follow Wherever I Look on Twitter or Like us on Facebook.
---
Follow, Like, and Subscribe
Community Rating: 0.00% (0) - No Community Ratings Submitted (Add Yours Below)