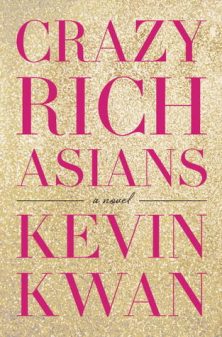 While the level of detail in descriptions and family history can be overwhelming, once you get into Crazy Rich Asians, you're hooked. Author Kevin Kwan Genre Novel, Fiction Good If You Like Books Which Focus On More Than One Character's...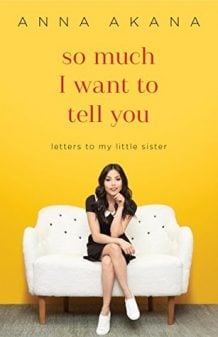 https://www.youtube.com/watch?v=DY8OgfGWnNU So Much I Want To Tell You: Letters To My Little Sister, is the type of memoir/advice book those without an older sibling, or aren't close to theirs, may want to look into. Especially...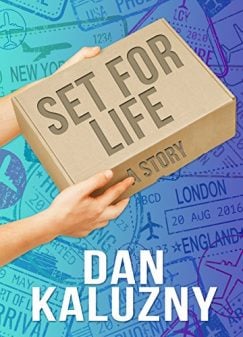 While Set For Life does have a formula which gets old, as you realize it is but the first in a series, it makes you appreciate the foundation laid down. Writer(s) Dan Kaluzny Note: A free copy...
Wonder ends with a bit of a teary eyed moment but as a whole definitely is a one and done type of book. Previous Recap: Part 1 to Part 4 Author Raquel J. Palacio Part 5: Justin Justin is introduced...
If FreeForm ever decides to do mini-series, A Pain Less Ordinary by L.V. Pires should be one of their first adaptations in the format. I was provided a free copy to review by the author. Summary 15-year-old...
https://www.instagram.com/p/BU2qymHh3M6/?taken-by=amari_sali In no way imaginable can you call "This Is Just My Face: Try Not To Stare" traditional. If only because, it takes the idea of being conversational to a new level. For nevermind how...
Born a Crime: Stories From a South African Childhood almost seems like a gathering of all of Trevor Noah's standup specials about his childhood, jokes and all, placed into a book. The Introduction The system of...
Overview In a rather raw, uncensored, and deeply personal autobiography, Wendy Williams pretty much gives you everything but certain names, exact dates, and pictures. Review (with Spoilers) - Below Summary/ Highlights From her early beginnings, to before she...
Everything, Everything is similar to Recovery Road in terms of format. It is setup like a diary, though unlike Recovery Road it has pictures, and each would be chapter is short. However, with a movie coming up this August, starring Amandla Stenberg and Anika Noni Rose, you know I couldn't resist. Though, let me tell you, this is by no means the best YA novel I've ever read.
Overview Part 7 features a stumble for Maddie, but not her outright falling. Though with her stumble comes the question of what could trigger her going off the rails, or even if perhaps she must...