Catherine Called Birdy (2022) – Ending Summary
A synopsis of how Catherine Called Birdy (2022) ended and whether a prequel or sequel is possible.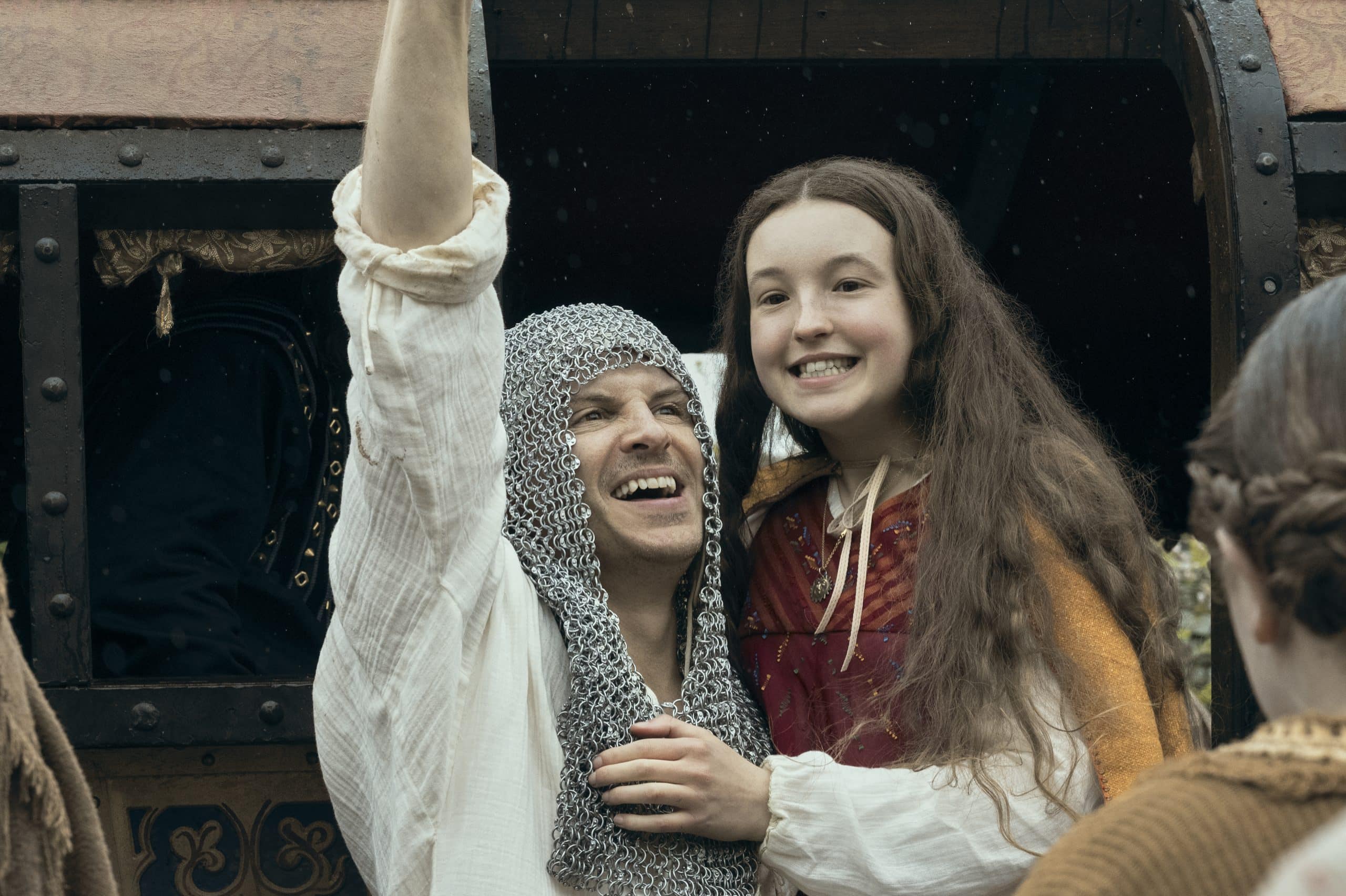 A synopsis of how Catherine Called Birdy (2022) ended and whether a prequel or sequel is possible.
This content contains pertinent spoilers.
Ending Explained
After scaring or running off damn near every suitor Lord Rollo was approached by, Birdy isn't able to fend off Sir John. He is as weird as they come, and Birdy's antics entertain him far more than scare him or make him weary. Heck, he even decides to join in on the fun during her initial attempt to make him disinterested.
Luckily though, Birdy is able to negotiate between her father and Sir John to remain in her father's house until her mother, Lady Aislinn, gives birth or has yet another stillbirth or miscarriage. In this time, she has to deal with her Uncle George marrying Ethelfritha, who she originally hates but comes to love. Deal with Perkin refusing to marry her since he is gay and has no interest in her, and also reconcile with Aelis, whom she was upset with for kissing Uncle George before he married Etherlfritha.
However, the clock eventually tolls, and Sir John comes to pick up his bride. So, in hopes of righting her karma before being shipped off like a prize, she uses the money Sir John gave her to help her brother, Robert, fulfill the money Aelis' father, Lord Gideon Sidebottom, wanted for her dowry. And maybe it is because of this selfless act, or the recent birth of twin daughters, that makes Lord Rollo decide to dual Sir John to keep Birdy and break the marriage – even though Sir John has already paid for Birdy.
This fight, between Lord Rollo 41, and Sir John, a man far older than that, originally seems to be in Sir John's favor since he is spry for an old man. However, an injured back keeps Sir John from continuing and giving Lord Rollo the win, thus allowing for Birdy to finally have a guaranteed amount of time to continue to be a child, which includes enjoying her three new sisters. The twins her mother just gave birth to, and Aelis, who has married into the family.
Is There Sequel/ Prequel Potential?
Considering the alterations to the book, there is always going into Sir John's son being one of Birdy's first appropriate crushes. Also, while another book in the "Catherine, Called Birdy" universe by Karen Cushman, "The Midwife's Apprentice," doesn't have direct ties to Birdy's life, who is to say they couldn't make it so? One of the final babies Alyce, of that book, delivers could be Birdy's first.
[ninja_tables id="46802″]
---
Follow, Like, and Subscribe
Community Rating: 0.00% (0) - No Community Ratings Submitted (Add Yours Below)