The Babysitter: Killer Queen (2020 – Netflix) – Preview
The Babysitter is back, which leaves you to wonder, it already became the best horror-comedy in a while, can it also be the rare one to have a good sequel?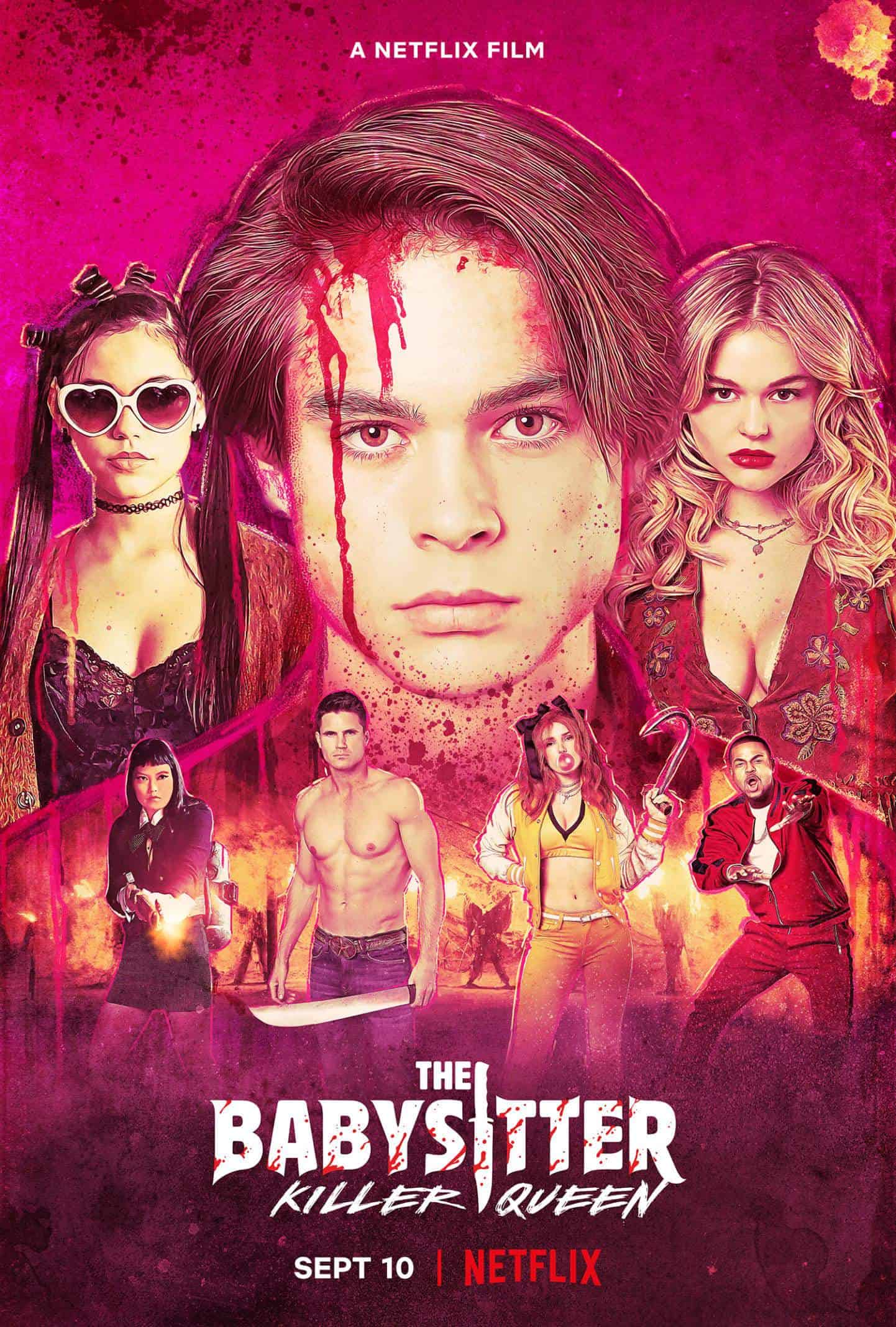 The Babysitter is back, which leaves you to wonder, it already became the best horror-comedy in a while, can it also be the rare one to have a good sequel?
---
Director(s)
McG
Writer(s)
Dan Lagana, Brad Morris, Jimmy Warden, McG
Release Date (Netflix)
September 10, 2020
Noted Cast Members
Cole
Judah Lewis
Bee
Samara Weaving
Melanie
Emily Alyn Lind
Phoebe
Jenna Ortega
John
Andrew Bachelor
Allison
Bella Thorne
Max
Robbie Amell
Official Synopsis
Two years after defeating a satanic cult led by his babysitter Bee, Cole continues to be haunted by the horrific events of that night. Everyone in his life thinks he has lost his mind since Bee and all of her friends disappeared, making Cole's story hard to believe. He is still hopelessly smitten with his best friend and next door neighbor Melanie – the only one who believes his story – who convinces him to forget the past and come to a party thrown at a nearby lake. But when old enemies unexpectedly return, Cole will once again have to outsmart the forces of evil and survive the night.
Cast Guide
Cole (Judah Lewis)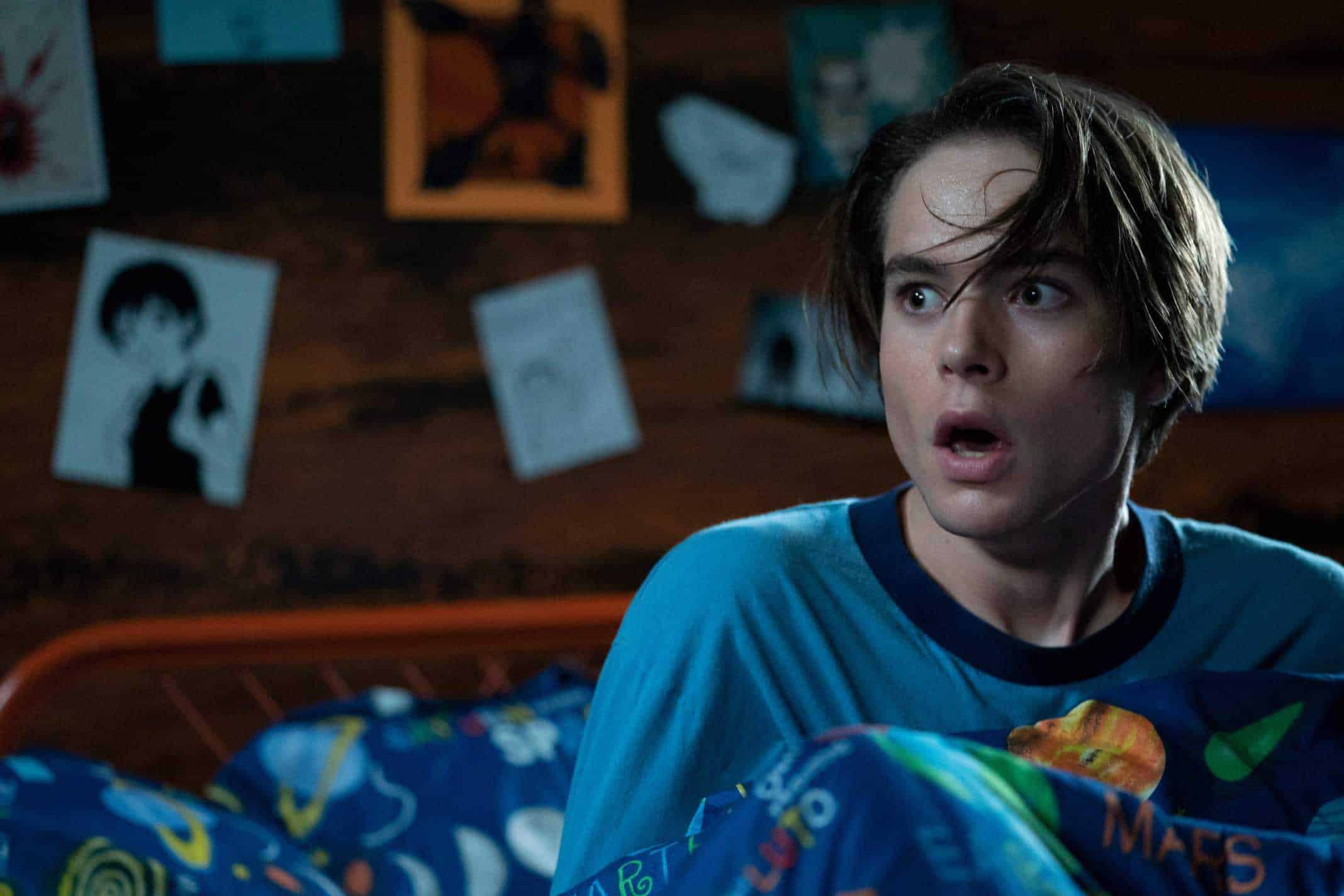 Now 14 to 15, Cole may have found a way to Home Alone to death Bee and her friends, but while he wasn't traumatized while taking them out, now he is. However, despite what has happened, he is trying to eke out a normal existence. Be it making Melanie evolve from best friend to girlfriend or simply get through high school.
Bee (Samara Weaving)
In the first film, Bee was Cole's best friend. Someone who babysat him not just because he had irrational fears, and she was hot, but she was cool. Heck, she was a dream girl who, even if Cole knew nothing would happen, he at least gave him hope he could find someone geeky to be with who liked westerns and didn't make him feel like a dweeb. Alas, that was all a ruse, and she, alongside her friends, were/are devil worshippers and Cole was going to be the key to their wishes.
Melanie (Emily Alyn Lind)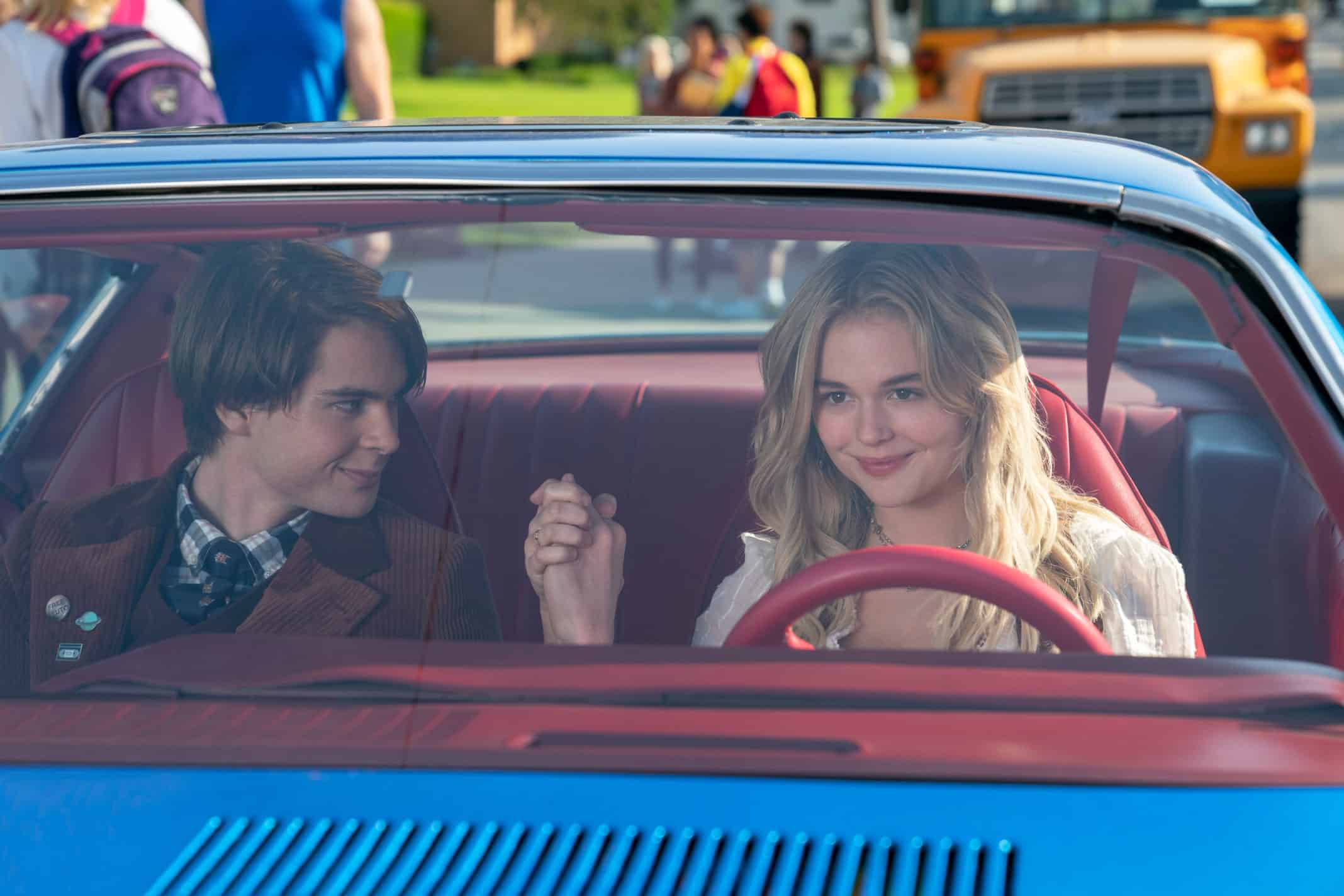 While Bee was unobtainable, Melanie was the cute next-door neighbor. Also, she is the only one who believes him after all the madness that happened two years ago. Making her an asset in Cole keeping his sanity despite the new and old threats to that and his life.
Phoebe (Jenna Ortega)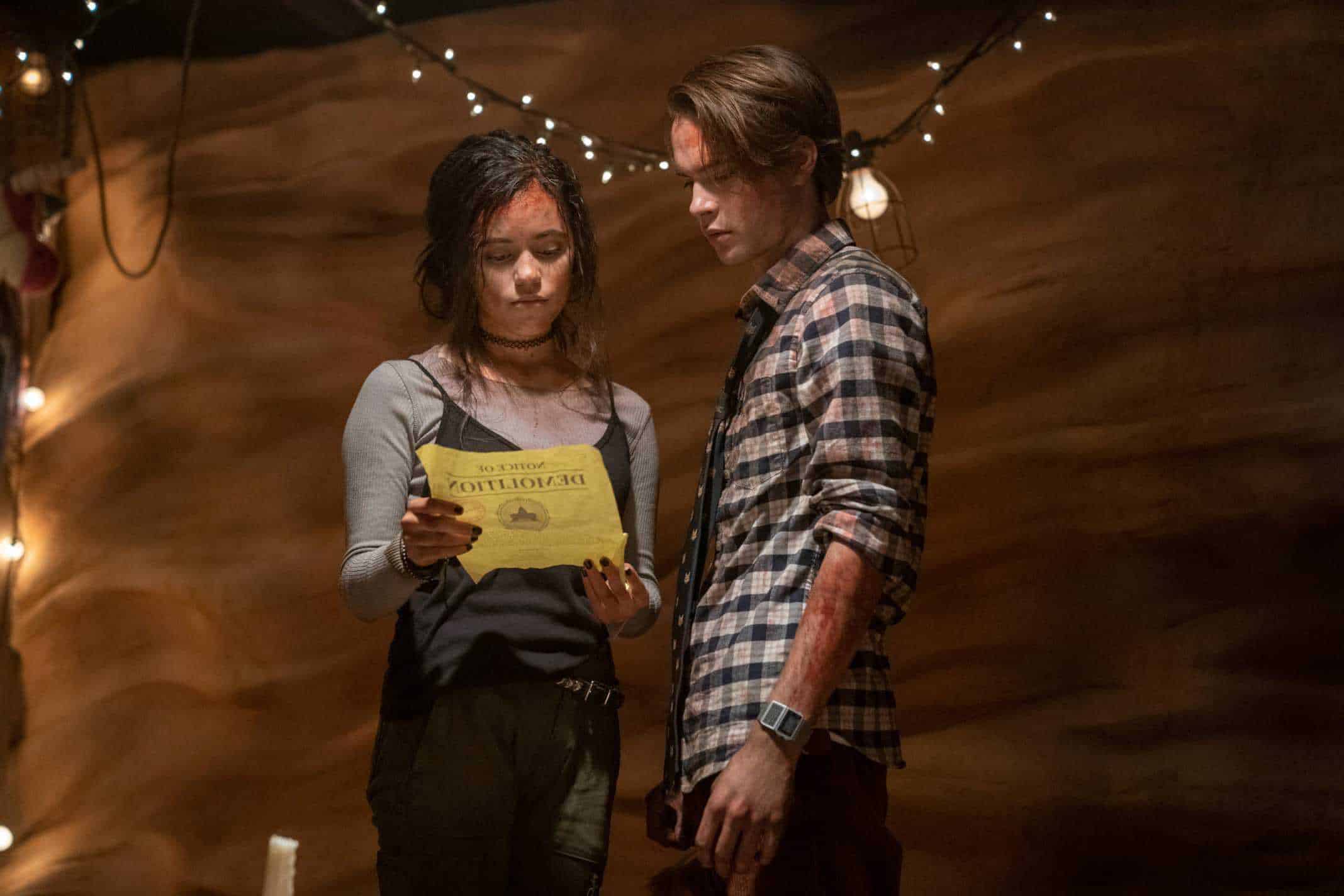 Previews don't really give us much insight into who Phoebe is, but she will likely play a role in Cole not getting killed by Bee and her devil-worshipping friends.
John (Andrew Bachelor)
The most handsome Black man you know is back, and he wants revenge! Also, he wants to not be the one who dies first and maybe even gets to have his wish granted. However, that requires killing some kids and not ending up like a Scooby-Doo villain and being taken out like a chump.
Allison (Bella Thorne)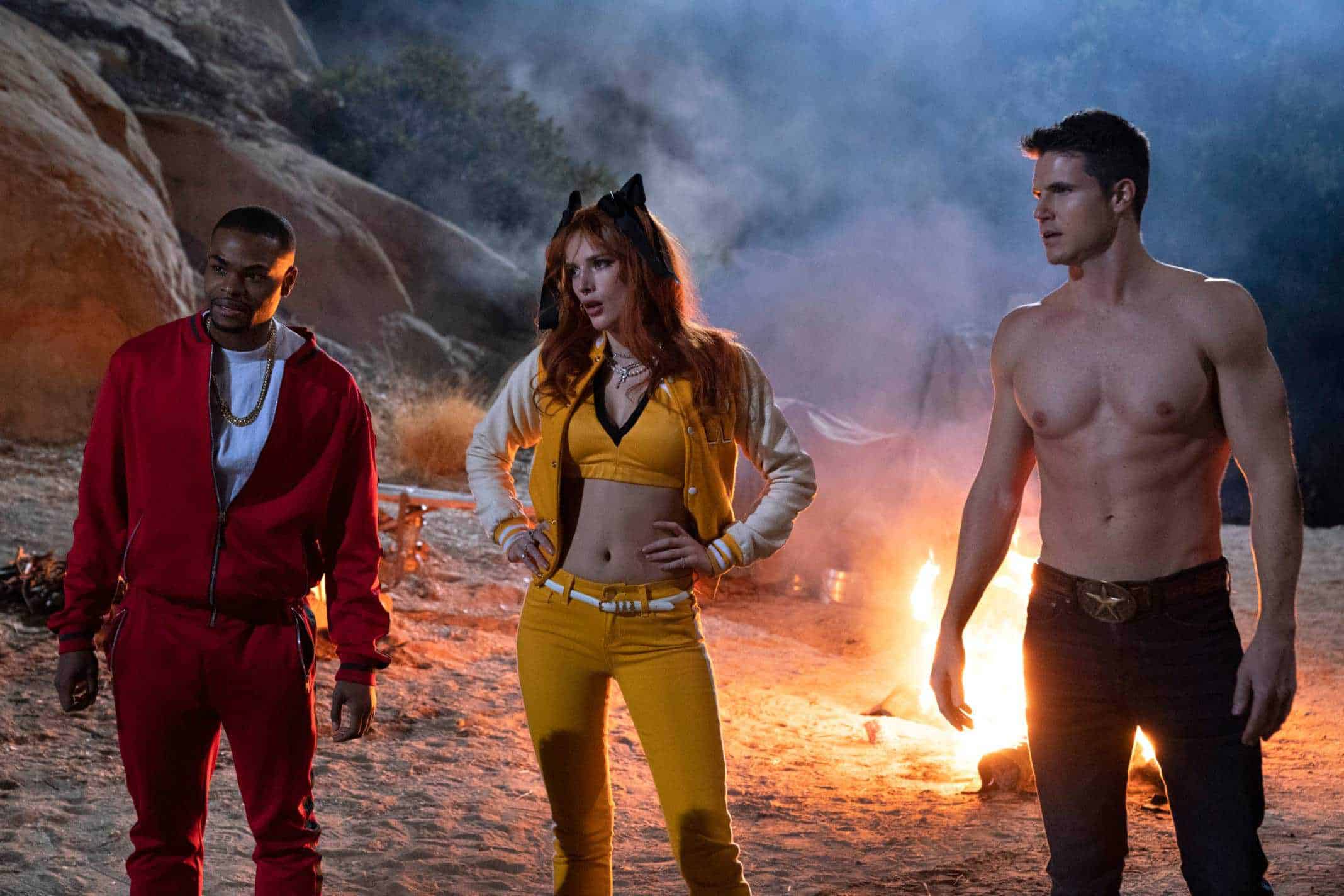 Allison is by no means the brightest bulb of Bee's group and nothing has changed over the last two years. She still is pretty dumb, and it seems her role is jokes in regards to her body, specifically breasts, and likely other sensitive parts, getting hurt, blown up, or damaged.
Max (Robbie Amell)
Max, in many ways, is Allison's male counterpart. Someone who, if the jokes on Allison are about her hyper-femininity with a sick twist, with Max it is about his hyper-masculinity and jock appearance.
Thoughts
Horror-Comedies aren't isn't a genre that gets a lot of love, and for a long time, the Child's Play franchise, post Bride of Chucky, was the only one that got any real marketing or a budget. At least, beyond spoofs. So with the return of The Babysitter, so comes the question of will this be yet another film that shouldn't have created a sequel or actually be good?
Already there are signs it could be corny, taking note John, Allison, and Max already are bringing some corny jokes in the trailer. Yet, that is kind of what made the first movie great. Like Chucky's films, before the latest reboot, it didn't pretend it was the funniest or scariest movies out there. Rather, it was weirdly self-aware of the archetypes expected and decided to mess with them a bit. Though what really stood out in the original, of which you can read the review below, is the chemistry Cole had with Bee.
To us, that might be the selling point here. For whether it is Cole and Melanie, or Cole and the new character Phoebe, there is hope that we can see the chemistry Cole and Bee had repeated. After all, Melanie was Cole's crush in the first film, and while it isn't clear who Phoebe is to Cole, she seems weird. I'd even say definitely more in line with how Cole comes off after all that has happened in his life.
With all that said, considering how Samara Weaving has blown up since the first film, how much screen time will she have? Her presence is hinted to at the end of the trailer, but will she play a notable role or just be a special guest appearance?
---
Community Rating:
---
Where To Watch
---
Follow, Like, and Subscribe
Community Rating: 0.00% (0) - No Community Ratings Submitted (Add Yours Below)