Home
Tags
Andi Mack: Season 1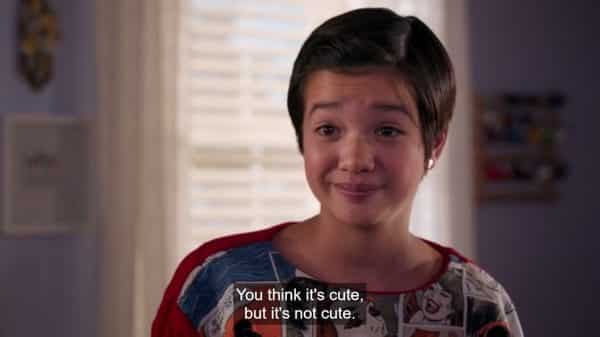 It has been a week since the 2nd season finale, so let us look back at one of the top things the series has presented: Teen relationships. As noted in season 1 and season 2...
What Girl Meets World started for the Disney Channel, Andi Mack picks up the baton. In its first season, it leads Disney away from the overtly silly characters and makes things more real. Topics...
Andi Mack's season finale leaves us with a lot of hope for better things. Mostly when it comes to the various relationships in the series. The Breakup: Jonah, Andi, Amber, Cyrus In the show, we rarely...
Bex's influence continues to change Andi into a more confident person. Leading her to make a decision no one would expect. Especially Jonah. The New Principal: Andi Dr. Metcalf (Oliver Vaquer) is the new principal. Someone...
Home Away From Home left me teary eyed. For between Bex and CeCe, much less Bex and Andi, there is so much emotion. Far surpassing what we've ever seen on Disney Channel. Including Girl...
While Buffy's storyline sticks with what we're used to, Andi and Bex's maintains the show's more mature direction. I'm Not Being Flirty: Buffy, Marty, Cyrus As has been seen, Marty has a crush on Buffy. Something...
Being that Bowie has 16 years of spending time with Andi to catch up on, he gets a little overzealous. But he is, afterall, trying to be part of a family he didn't know...
Bowie is firmly introduced and well, let's just say that *fingers crossed* he can grow on us. To Our Graves: Jonah, Cyrus, Buffy As Andi spends the day with Bowie, Cyrus and Buffy are trying to...
After perhaps one of the most devastating moments of Andi's life, fate decides to give Andi a break and grant one of her dearest wishes. You Believe Her Over Me?: Andi, Jonah After being pushed by...
As Buffy deals with some hair policing, Cyrus goes on a double date and Andi continues to wait for her dad to be revealed. Curly Hair, Don't Care (Andi, Buffy, Bex) After a student complains they...