Overview/ Review (with Spoilers) As the members of New Edition transition from kids to teenagers, they are forced to take note of how hard they are working for almost no cash and that their egos...
It's been nearly two years exactly since the last Ride Along, and it seems a lot of the reasons the first one was criticized were handled. But that doesn't mean new problems didn't pop...
Let me preface this with noting the white washing of Netflix's Death Note won't be a pressing point. What will be is that it turned a cool, made for adults, anime into something that seems...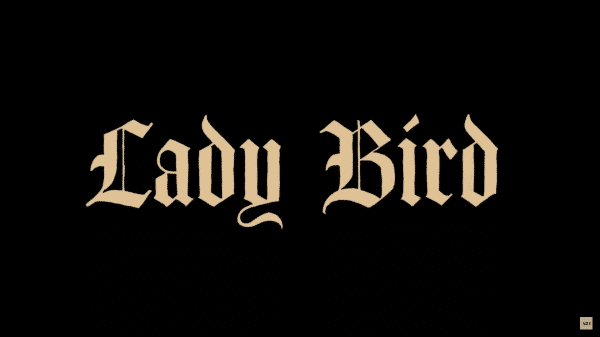 https://www.youtube.com/watch?v=cNi_HC839Wo Lady Bird seems like your yearly, usually released in the summer, coming of age tale that gets a lot of praise but is forgotten within months. Director(s) Greta Gerwig Writer(s) Greta Gerwig Noted Actors Christine "Lady Bird" Saoirse Ronan Marion Laurie Metcalf Larry Tracy Letts Miguel Jordan...
Overview Depending on how you look at it, a selfish girl gets a reality check or a girl who has long been just holding on is reminded that she isn't the only person struggling. Review (with...
Overview Eco-Terrorist look to avenge the defenseless while we watch a generic lead infiltrate them. Review (with Spoilers) Being that I've been a fan of Ellen Page since Hard Candy, I had to see this film. The...
Overview When a woman finds her husband unable to please her like she wants, she ventures out to find some men who can. Trigger Warning: Rape scene Review (with Spoilers) Before 50 Shades of Grey was synonymous with...
http://www.youtube.com/watch?v=EiCwrjV06fI Overview A film which focuses on the misogyny in Hollywood, within the voice over industry. Well, until it decides to be a romantic comedy. Review (with Spoilers) I don't know about you, but I can't really think...
Overview Two young girls share a criminal history with one another and we are left questioning whether it is solely the child involved that is the victim. Review (with Spoilers) - Below Characters & Story Since Alice (Danielle...
Sand Castle doesn't do anything new or thought-provoking with the war genre. It just reminds you of the trauma both sides go through. Characters & Storyline Matt Ocre (Nicholas Hoult) didn't really want to join the armed...