The Killing of a Sacred Deer will perhaps be one the creepiest movies you ever watched that didn't contain sexual
...
The only thing which separates Thor: Ragnarok from the other films building towards the Infinity Wars is it actually has a
...
---
Subscribe to Blog via Email
---
Despite Blake Lively's usual charm, an uninspiring romance and the pursuit of being too artsy makes for a dull film.
...
Thank You For Your Service wants to convey a message while presenting a story, but unfortunately, the story it delivers
...
Wheelman could very well take Frank Grillo's career to the next level as it shows how strong his charisma is.
...
Madea returns and while this film will in no way win her new fans, and may lose some old ones,
...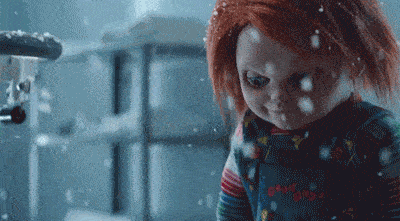 Cult of Chucky honestly doesn't seem that bad, until you realize it is trying to set itself up for more
...
Despite no noteworthy performances, and this being a remake, Flatliners contains just enough surprises to fight off preconceived notions.
...
Kingsman: The Golden Circle, matches, if not surpasses, its predecessor when it comes to action, maintains when it comes to
...
The Wilde Wedding, while slightly pretentious, and seemingly made for big city indie lovers, is rather charming and contains the
...
Vesper is the type of film which reminds you of when the story was the focus of mysteries and thrillers
...