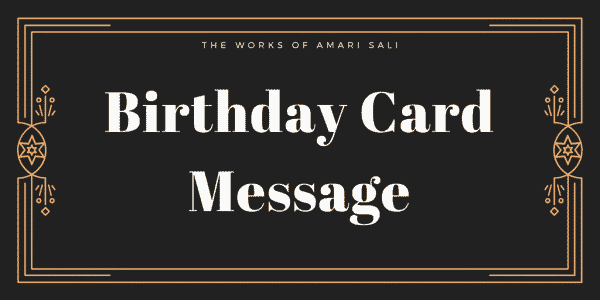 Like Zeus, god of thunder you lore spreads about over the world through legends which don't require you even speaking a word. You take on different forms for different people and though some dare tarnish your name in spite, they do this for jealousy of your life leads them to the fury of Hades.
But, on this day where Helios travels about and pauses upon sight of your face, let it be known that even the gods are in awe and envy of you. Be it because you are younger, more extroverted or loved than them or perhaps because they have faded to myths while you shall live in memories forever, they are jealous of your presence and curse your name whenever they can.
They can't destroy you though. They may have tried many times, but your being transcends them and makes fools out of the men and women who adorn heavenly crowns. So let us recognize this day of a man who embarrasses gods with his brilliance, enviable beauty, and power to take the world without even making an effort to grip it in his hand.
Happy Birthday!