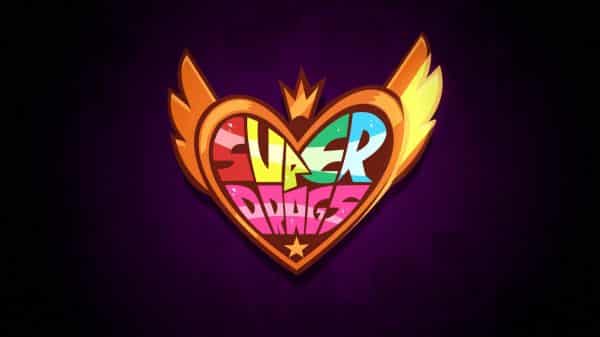 The following is a character guide for the Netflix program Super Drags and their status throughout the series (with spoilers).
---
Characters description and pictures used are changed as notable information is presented and better screenshots are taken. Especially if they represent their personality better.
Images and text in this post may contain affiliate links which, if a purchase is made from those sites, I may earn money or products from the company. Most affiliate links contain an upward facing, superscript, arrow.
---
Season/ Episode
Synopsis
Episode Information
Characters Featured

The serious issue of this episode is gender expression – especially for those who lack socio-economic privilege.

| | |
| --- | --- |
| Director(s) | Fernando Mendonca |
| Writer(s) | Marcelo Souza |
| Air Date | 11/9/2018 |

Patrick, Ralph, Champagne, Lady Elza, Goldiva, Donizete

Lady Elza faces off against the super drags and, before the episode is over, we learn who she is out of drag!

| | |
| --- | --- |
| Director(s) | Fernando Mendonca |
| Writer(s) | Paulo Lescaut |
| Air Date | 11/9/2018 |

Lady Elza, Goldiva, Ralph, Patrick, Donizete, Champagne, Reverend Sandoval

Ralph was a young man who had it all, but lost it as soon as he came out to his father. This is his story of trying to find love in a hopeless place.

Director(s)
Fernando Mendonca
Writer(s)
Fernanda Brandalise
Air Date
11/9/2018
Introduced This Episode
Junior
Lucas Gama

Ralph, Junior, Donizete, Patrick, Reverend Sandoval, Champagne, Goldiva, Jezebel, Goldiva and Lady Elza

Super Drags decides to get a bit serious and confront the beauty standards and respectability which make being queer difficult.

Director(s)
Fernando Mendonca
Writer(s)
Chico Amorim
Air Date
11/9/2018
Introduced This Episode
Goldiva
Pablo Vittar

Patrick, Champagne, Ralph, Donizete, Lady Elza, Goldiva, Reverend Sandoval

Though the colors and attitudes may remind you of the Powerpuff Girls, this show is definitely not geared towards the same kind of girls.

Network
Netflix
Creator
Anderson Mahanski, Fernando Mendonca, Paulo Lescaut
Director(s)
Fernando Medonca
Writer(s)
Vania Matos
Air Date
11/9/2018
Genre(s)
Animation, Comedy
Good If You Like
Gay and Drag Culture

Lots of Innuendo

Introduced This Episode
Safira (Ralph)
Wagner Follare
Lemon (Patrick)
Sergio Cantu
Scarlet (Donizete)
Fernando Mendonca
Champagne
Silvetty Montilla
Reverand Sandoval
Fernando Mendonca
Jezebel
Sylvia Salustti
Lady Elza
Ralph Velez

Safira (Ralph), Lemon (Patrick), Scarlet (Donizete), Champagne, Reverand Sandoval, 
Jezebel, Lady Elza
---
Wagner Follare As Safira (Ralph)
Who Is Safira (Ralph)
Ralph is shy, a bit femme, and is a makeup artist at his dead-end day job. However, as Safira, he is as fierce as the rest of the girls, though still a little dainty. But, don't get it twisted, she'll still whoop some ass.
---
Sergio Cantu As Lemon (Patrick)
Who Is Lemon (Patrick)
The thick Patrick is very dexterous and seemingly is a numbers cruncher during the daytime. However, as Lemon, Patrick is a force to be reckoned with and is the unofficial leader of the group. Not because of age, but more so a willingness to do what the other two may piss and moan about.
---
Fernando Mendonca As Scarlet (Donizete)
Who Is Scarlet (Donizete)
Donizete works hard for their money and is the first one to b**** about anything and everything. She is the sassy one and will tell off anyone, including Champagne, if given reason to. But, like any queen with a mouth, her heart is made of gold. It's just you got to dig past a bit of bulls*** to see it.
As Scarlet, well, unlike the other girls there isn't much of a drastic change. Donizete's personality is what it is, it's just a physical change when it comes to her alter ego.
---
Silvetty Montilla As Champagne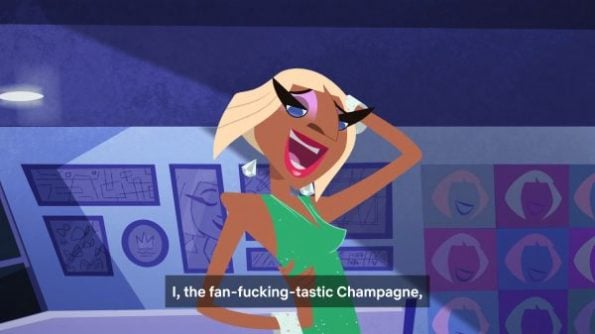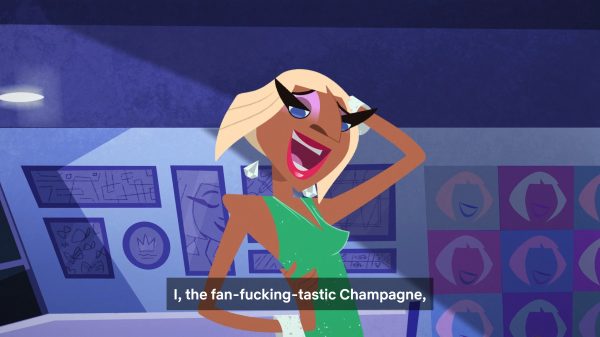 Who Is Champagne
Champagne is the Bosley to the girls' Charlie's Angels. She is an older drag queen who keeps an eye on all things queer in the local community and, when things go awry, calls on the Super Drags to take care of them.
---
Fernando Mendonca As Reverend Sandoval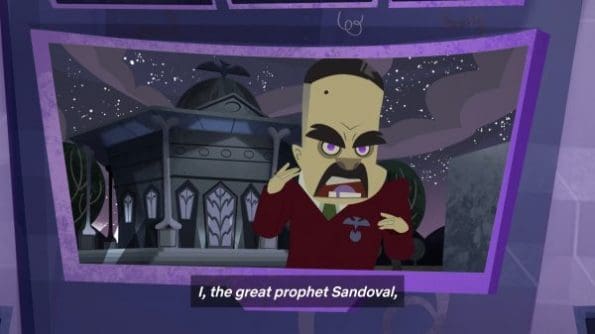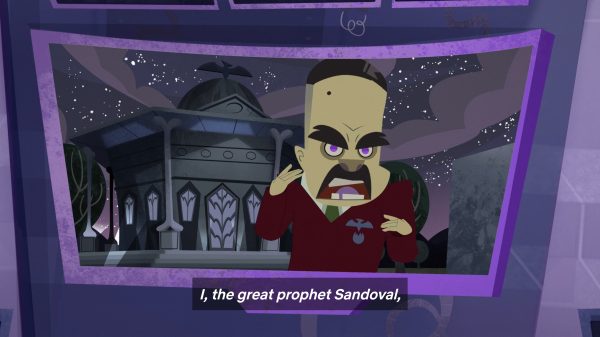 Who Is Reverend Sandoval
Your run of the mill, homophobic pastor who, with the way this show is, could very well be closeted for what we know.
---
Sylvia Salustti As Jezebel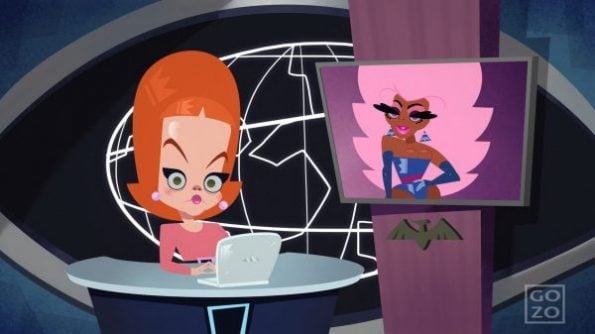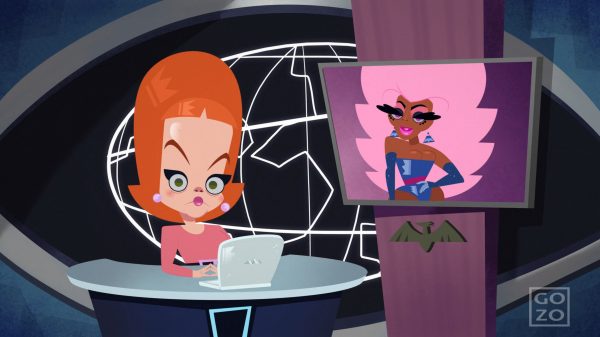 Who Is Jezebel
A talk show host who cites how limited she is in saying anything, so she lets guests like Reverend Sandoval speak the hateful things she'd lose her job for.
---
Ralph Velez As Lady Elza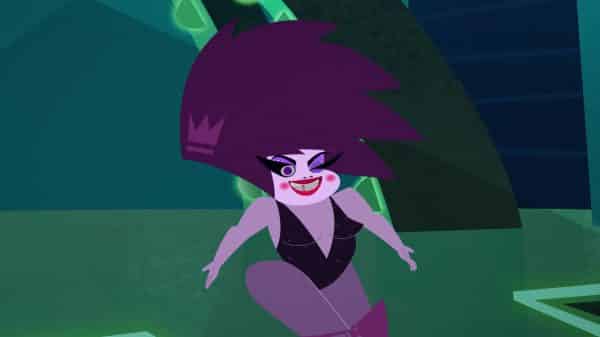 Who Is Lady Elza
A queen probably past Champagne's age who isn't aging well so she using a machine to suck the youth out of twinks to make herself young again.
---
Pablo Vittar As Goldiva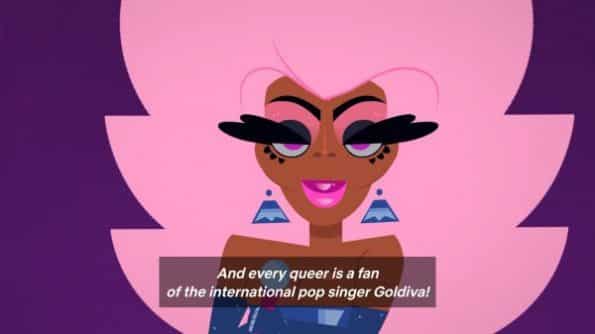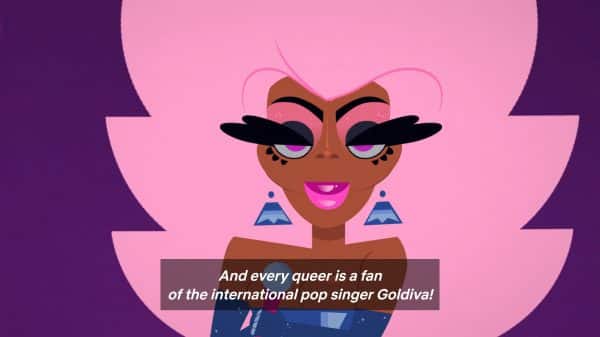 Who Is Goldiva
An international pop icon who maybe the key to giving all those who lost their highlight to Lady Elza to become filled with glee again.
---
Lucas Gama As Junior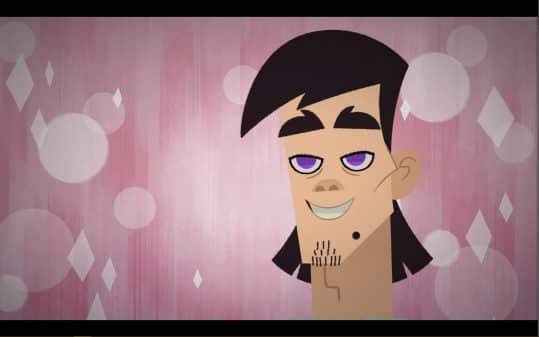 Who Is Junior
Junior is Reverend Sandoval's son and was one of the counselors at his gay conversion camp. From what it seems, Junior isn't as hateful as his father and also isn't as machismo. Which isn't to say he is gay, bi, questioning, or etc. More so, he doesn't live and die by his father's rhetoric.
---
How each character's story ends each season is on page 2 – Spoilers!
---